Toyota has partnered with the Raleigh GAC British professional cycling team.
Toyota has provided Raleigh GAC with three environmentally friendly Auris Hybrid Touring Sports estate vehicles, which will be used as support cars during their races and events.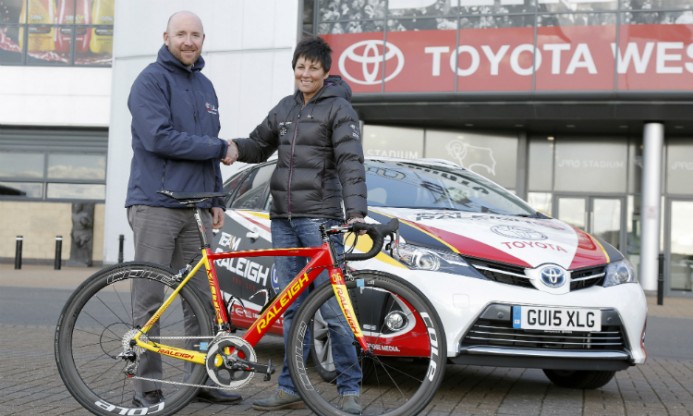 The three vehicles are well suited to the team's needs, providing space for the riders and all their bags, as well as giving the mechanic a suitably luxurious space to be ready at a moment's notice to help a rider should they need it.
The UK-built hybrid cars, which have automatic transmission for ease of driving in frantic race convoys, run on both petrol and electric – which is not just great for the environment with low emissions, but the fuel economy is better as well.
Raleigh GAC's headquarters are based in Derby, an important place for Toyota as it is also home to the only manufacturing plant in Europe which produces hybrid vehicles.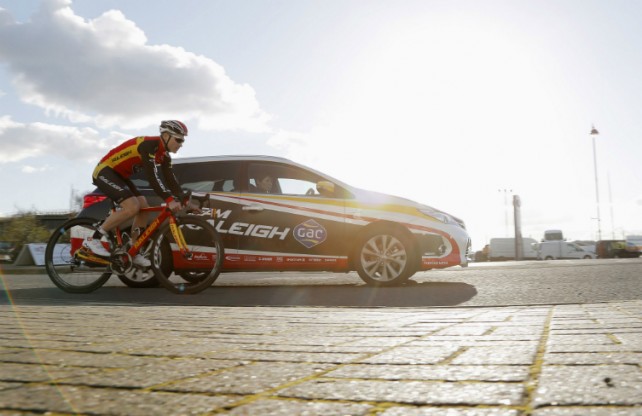 There are 13 riders on the Raleigh GAC team, including triple World Champion Morgan Kneisky, and current double European Champion Sebástian Mora.
We went to Derby to meet with Owner and Team Principal, Cherie Pridham, and rider Richard Hepworth to find out more about the team and how they were finding their new cars.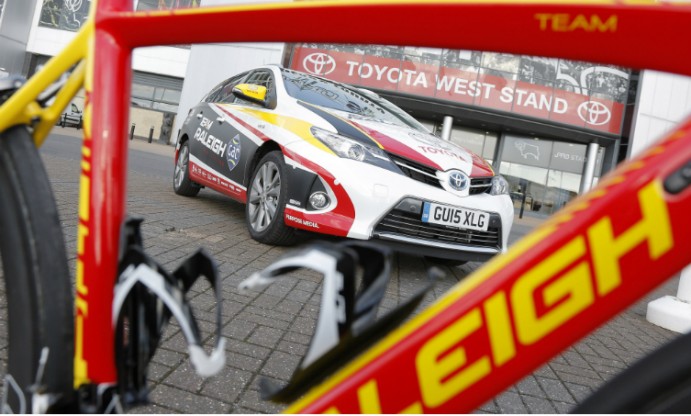 Cherie said:
"It's pretty special to have Toyota on board and we are immensely proud to have the local association, knowing that Toyota vehicles are manufactured in Derby, where many of our team sponsors are based".
"Toyota have had an incredible presence at Derby County Football Club for many years and are committed to the local community. We are proud to be a part of that."
"The support we have had from Stuart Ferma (National Fleet Sales Manager, Toyota & Lexus) and his team has been second to none! We really feel that this will be a great partnership, and we are looking forward to working closely together over the coming years, as our team builds on its current success".
Keep up to date with the latest news from Raleigh GAC by following them on Twitter, Facebook and Instagram.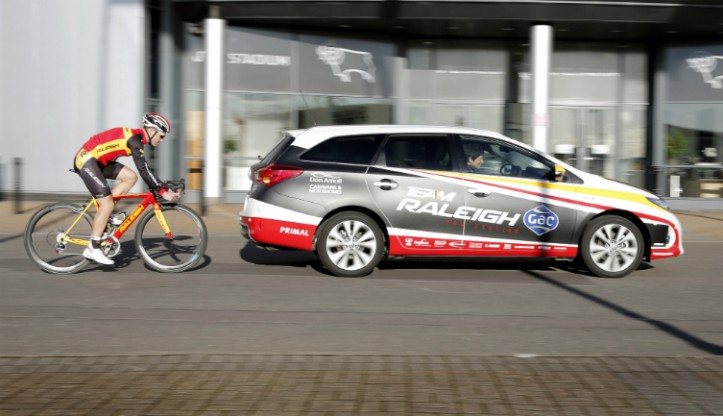 Read more: Hybrid Cars: An Introduction
Read more: Toyota Auris Touring Sports Icon: the European space project