Toyota has launched the newest member of the Issho family – the GR (Gazoo Racing) Issho, an adorable yet adventurous little car companion mascot.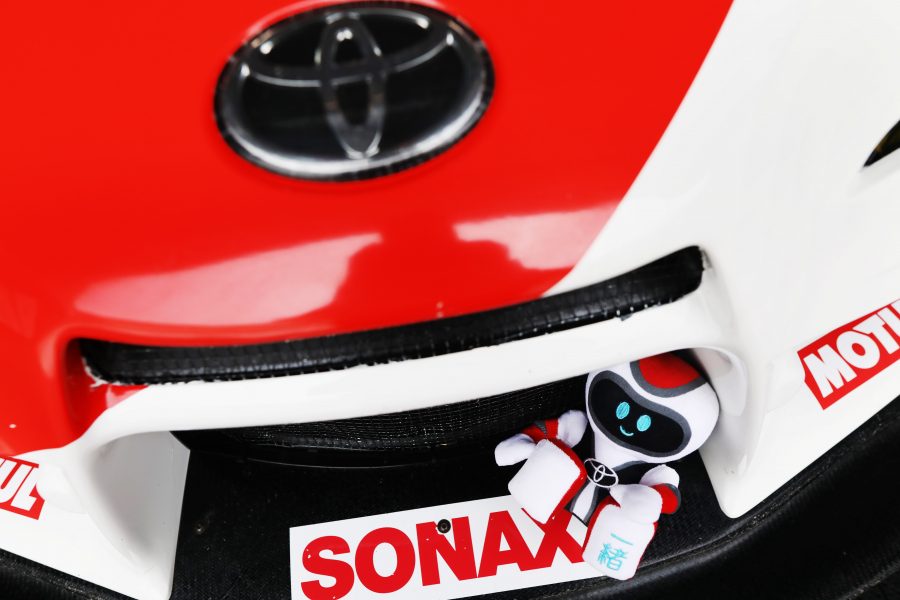 Customers will be offered a GR Issho when they collect their new GR or GR Sport model at participating dealers across the UK. Issho comes in a presentation box as part of the vehicle handover experience, along with a leaflet with information about Toyota's motorsports history and the evolution of its road-going performance cars, helping to immerse customers in Toyota's Gazoo Racing heritage.
The mascot is designed to be placed on the seats or in the cup holder of the vehicles to become a car companion for drivers, joining them on their journeys.
The name is pronounced Ish-o, which means 'together' in Japanese which mirrors Toyota's continued drive to build close relationships with its customers, surprising them with this gift as a thank you for purchasing a GR or GR Sport vehicle.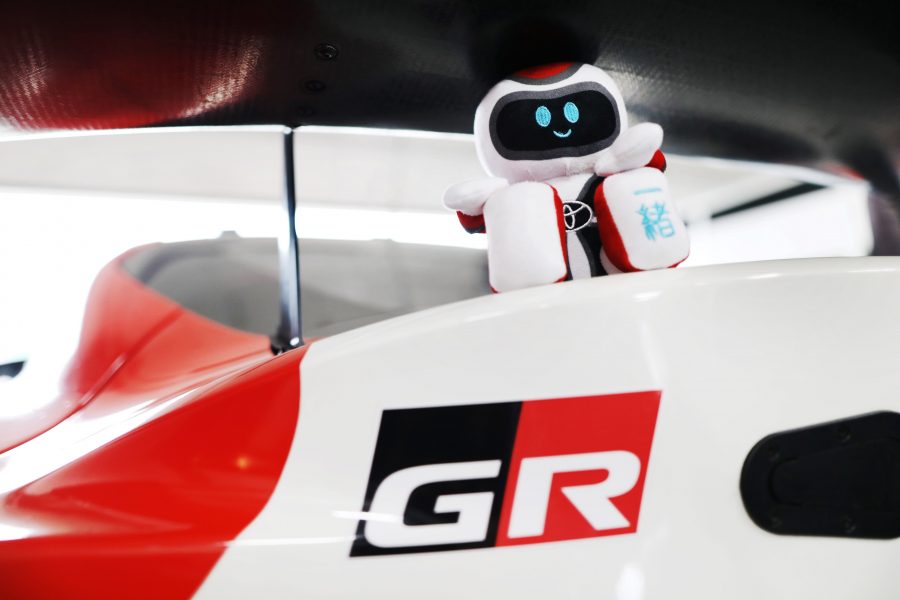 Toyota's current GR range comprises of the GR Supra and GR Yaris. GR Supra, the first global GR model, is a compact two-door sports car which blends power, agility, and precision handling. The car's combination of a low centre of gravity and highly rigid body helps create a sports car in its purest form.
The official sell-out success, GR Yaris performance hatchback, was born from the World Rally Championship and is engineered for the pure joy of driving. It has the world's most powerful three-cylinder engine and is built on a brand-new platform with a low centre of gravity, for superb road handling.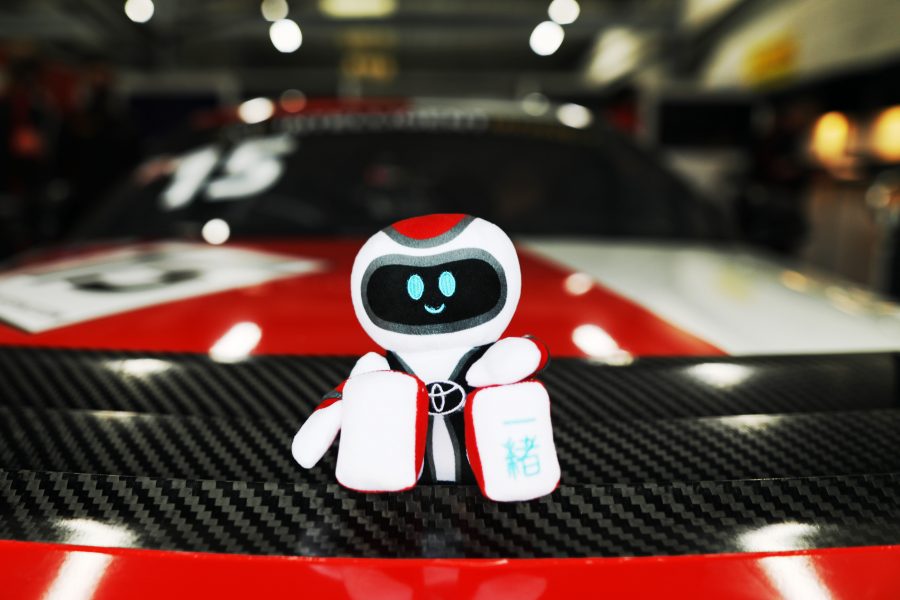 GR Sport models, including the Toyota C-HR GR Sport and Corolla GR Sport, come with plenty of sports design appeal. The Toyota C-HR GR Sport blends the model's established appeal with a sportier style inside and out, including retuned suspension and steering adaption to sharpen its dynamic performance whilst preserving its ride comfort. The Corolla GR Sport hatchback follows suit with styling changes including a redesigned front bumper, a honeycomb mesh front grille, black bodywork styling details and 18-inch black alloy wheels.
The Toyota social media team would love to see photos of GR drivers and their Issho on their driving adventures – tag @ToyotaUK in your Instagram, Twitter, and Facebook posts.
Contact your local Toyota dealer to see if they are taking part in the Issho give-away.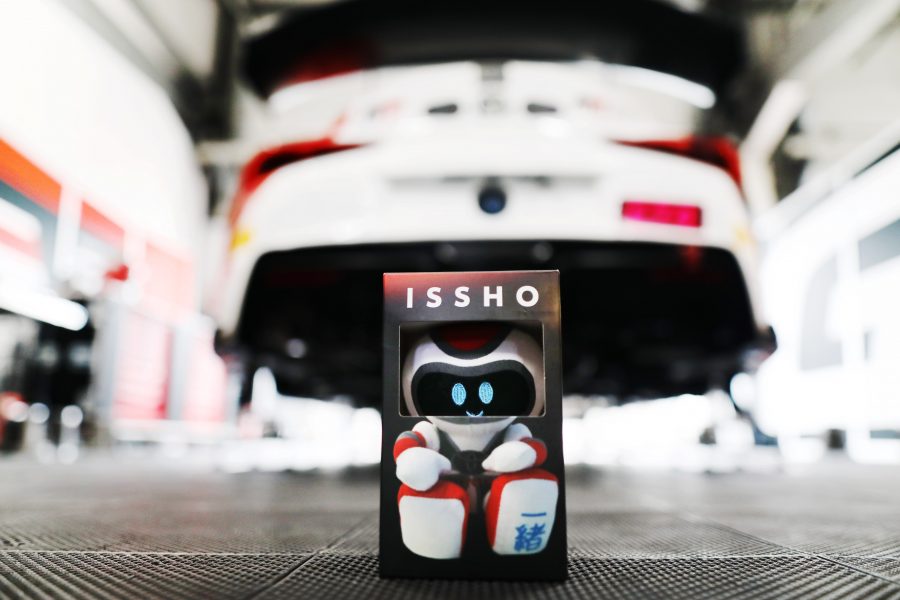 Toyota Issho – your new car companion
Issho is the cute yet adventurous little mascot at the heart of a forward-thinking campaign being rolled out through many Toyota centres in the UK.
The name Issho is appropriate because cooperation is key to the way Toyota works and how we strive to work with customers. In fact, without your involvement we feel that it is not possible to enjoy the journey together.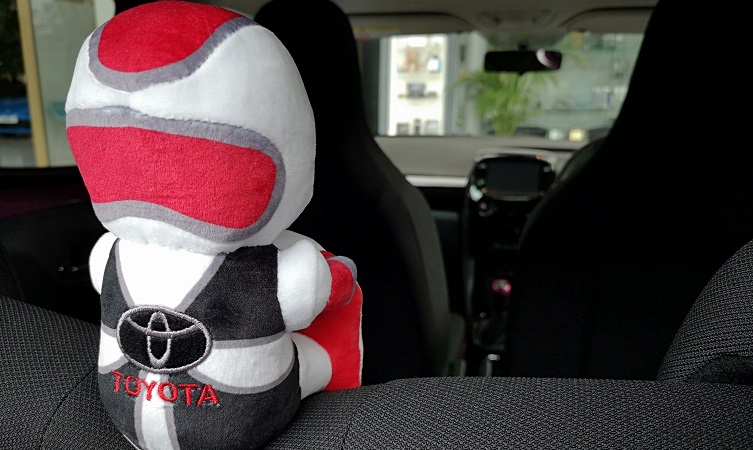 Toyota knows that personal mobility options are changing faster now than at any time in history. So we would like to take this opportunity to thank you for choosing a new Toyota vehicle for your future journeys.
As your new car companion, Issho is excited to join you on these travels. But our forward-thinking explorer would also like to let you know how Toyota is shaping the future of mobility and how we can work together to continue changing it for the better.
Participating Toyota centres have already been getting in on the act. For example, Burrows Toyota incorporated Issho into their Christmas festivities in 2019.
Click the following links to learn more about four key areas of Toyota research into personal mobility.