Toyota continues to be the world's most valuable automotive brand, according to the Best Global Brands 2015 report by Interbrand.
Toyota's brand value has grown by 16 per cent to $49,048 million in the past year. The increase means Toyota retains its position as one of the world's 10 most valuable brands for a fourth consecutive year, moving to a record high of sixth position in the survey, up from 8th in 2014.
Technology and automotive brands dominated this year's this, holding a 28 positions out of 100.
Jez Frampton, Interbrand's Global Chief Executive Officer, said: "The Best Global Brands report examines what it takes for brands to succeed in today's hyper-fragmented world. As people demand immediate, personalised and tailored experiences, business and brands need to move at the speed of life.
"Many of the brands in this year's Top 100 are so intuitively aligned with people's priorities, that they are able to seamlessly integrate into their everyday lives."
The title of this year's report, 'Brands at the speed of life', closely aligns with Toyota philosophy, as the company continues its commitment to the creation of ever better mobility solutions, shaped by the needs customers.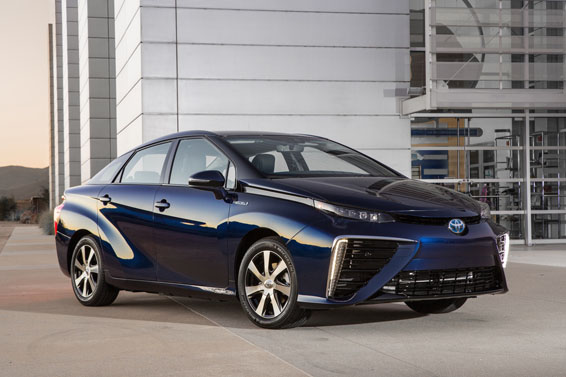 This year Toyota launches the Mirai fuel cell vehicle, which runs on hydrogen and emits only water vapour, in the UK. Other innovations include continuing trials of mobility solutions such as the compact i-ROAD electric vehicle, integrated transport systems and the continued development of hybrid technology, with the release of the fourth-generation Prius in 2016.
The top 10 of the Best Global Brands are (values in US dollars):
1 Apple $170,276 million
2 Google $120,314m
3 Coca-Cola $78,423m
4 Microsoft $67,670m
5 IBM $65,095m
6 Toyota $49,048m
7 Samsung $45,297m
8 General Electric $42,267m
9 McDonald's $39,809m
10 Amazon $37,948m