** Only pulling your leg! This was our April Fool's Day joke.**
Toyota has made the Aygo even more appealing to young, digital-savvy buyers by partnering with photo-sharing app Instagram to create the most selfie-friendly car on sale.
The city car's x-touch multimedia display now comes with Instagram functionality, bringing the photo-sharing app's famous filters to its reversing camera – meaning style-conscious drivers can now reverse in 'Reyes', sneak into a space in 'Sierra' or parallel park in 'Perpetua'. Hashtag #nofilter no more!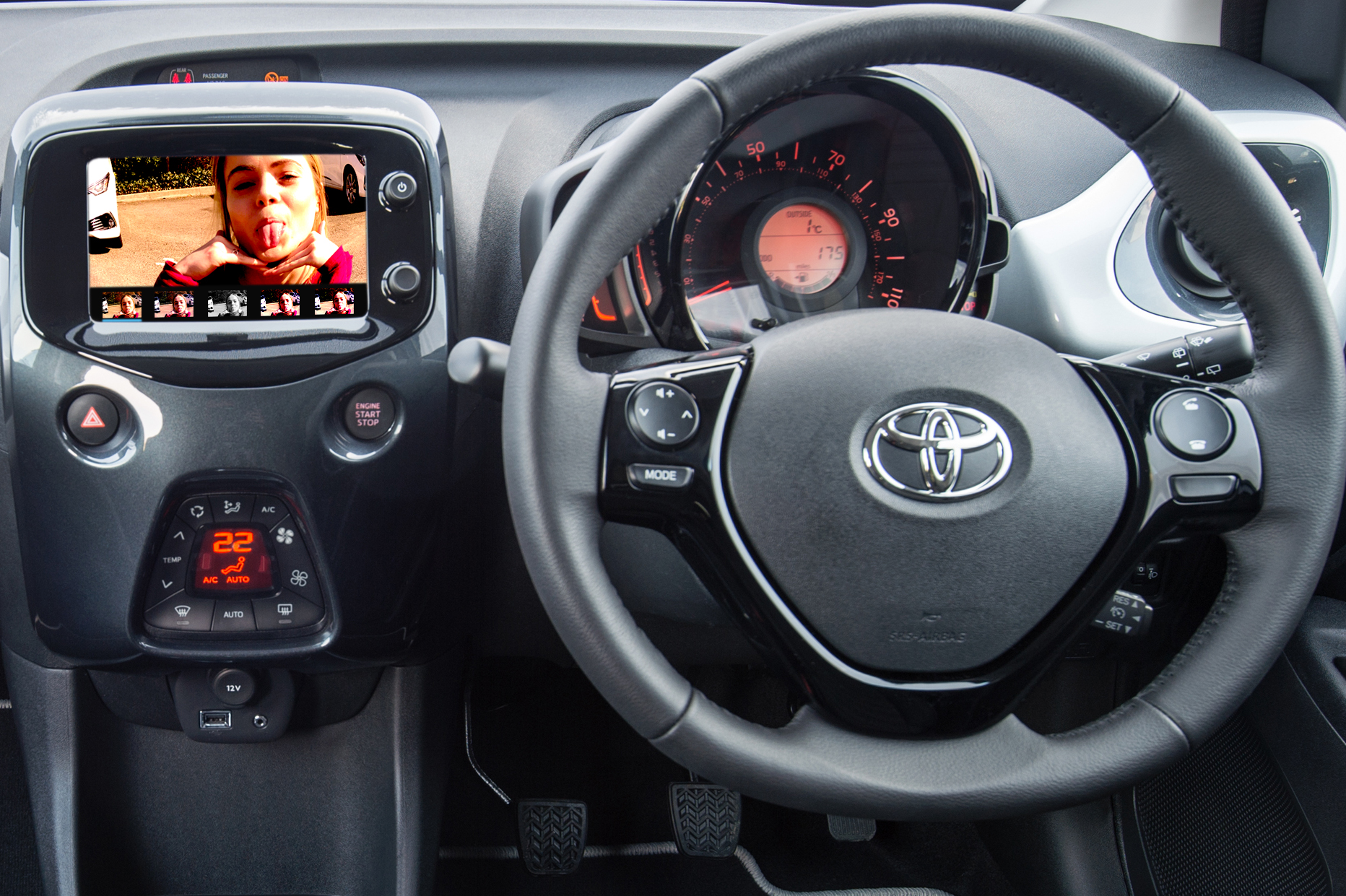 Following a study, young 'millennial' drivers made clear that they want their car to express their individual personality – just like everyone else – and being able to share selfies via the Aygo's reversing camera was their most-requested feature.
Toyota x-touch engineer Flora Poli said: "This is certainly one of the trickier projects I've worked on. At first I was worried, because let's face it, using a reversing camera to takes selfies seems a stupid idea. But if this engages people in what is actually an important and useful safety feature that is available across most of the Aygo range, it is worth it… I think."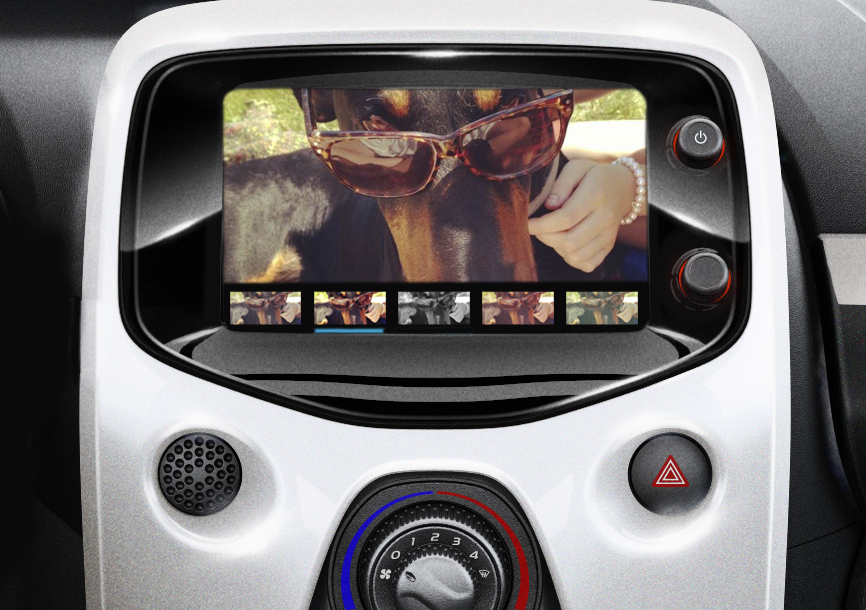 Research has shown that the increased difficulty of capturing the perfect selfie in the camera, which is mounted just over two feet from the ground in the Aygo's rear bumper, adds to the appeal. Beta-testing Aygo owners have commented that using a phone became boring once they'd tried perfectly positioning a city car in front of a box of cupcakes.
Further news on the Aygo–Instagram tie-up will be announced at midday, 1 April.