Toyota has been quick to embrace the development of Applications for smart phones and tablet computers, a wide variety have already been produced. Some serve up entertainment, while others help you buy a new vehicle. There's even an App to help you figure out how much your next company car might cost.
Here's our look at the most interesting, useful and bizarre Toyota themed Apps, all of which are available to download now.
Backseat Driver (Toyota) iTunes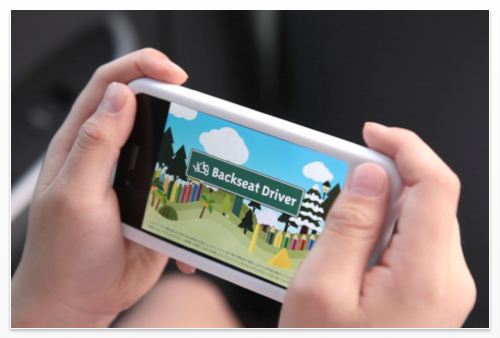 If you struggle to keep your kids entertained on long car journeys or you've had enough of hearing 'are we there yet?' then Toyota has the iPhone app for you.
The game, developed by Toyota Motor Corporation in Japan, lets kids enjoy driving while they are safely buckled up in the back seat. The application uses the smartphone's GPS functionality to create an animated driving route that mirrors the real journey. Kids control their car on screen and gain points by steering in the right direction and picking up objects along the way.
Plus you can share the designs of your car and the routes you take via Twitter.
Toyota 86 AR (Toyota) iTunes/Google Play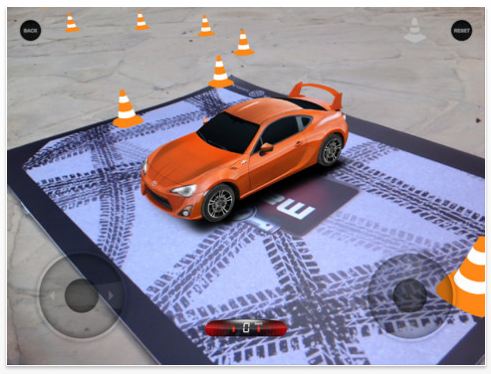 Ever wanted to drive a GT86 around your living room floor? Well thanks to this clever app, that strange dream is now a reality.
Thanks to AR (Augmented Reality) technology you can make a GT86 appear in-front of your eyes (via your iPhone) and drift around your own indoor circuit.  To get started  download the app and watch your car appear superimposed on the floor around you. You can then race it around imaginary cones, and even have fun drifting around the family cat.
Toyota Shopping Tool (US Only) (Toyota) iTunes/Google Play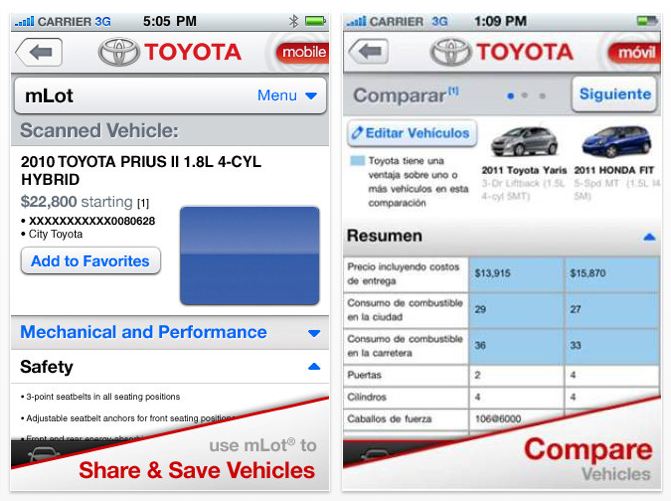 Toyota USA has got the ultimate App for anyone looking to purchase a Toyota in the States.
Features include a VIN (Vehicle Identity Number) barcode scanner so you can scan and save the Toyota you have your eyes on.
You can also browse the full range of vehicles, with galleries, price lists and a 3D viewer.
Once you've decided on your Toyota, the App will help guide you to your nearest Centre. Along with all these useful tools, you also get access to the Toyota contact pages and all the social spaces where you can share the news about your new Toyota.
 Thrill City (Toyota) iTunes/Google Play
This GT86 racing game comes from the Middle East, and uses maps created via Google.
By tilting your phone you race around circuits which are built upon real road layouts as you aim to try and set the fastest lap times.
Challenge your friends to set the quickest times and achieve the highest drift score to demonstrate your skills as a true street racer.
Complete Company Car Tax Guide (Brandwidth/Toyota GB) iTunes/Google Play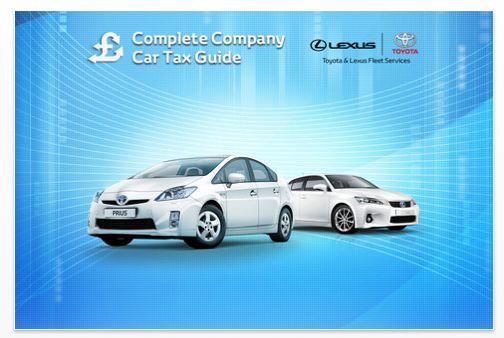 This practical App comes from us here from Toyota GB and is a one stop-shop for all your company car needs.
The Complete Company Car Tax Guide provides a comprehensive explanation of how business cars and vans are treated for tax in the UK, and allows users to calculate BIK (Benefit in Kind) and NIC (National Insurance Contributions) over a three-year period.This is the first time such a guide has been developed by a car manufacturer in the UK.
Forklift Challenge (Toyota Forklifts) iTunes/Google Play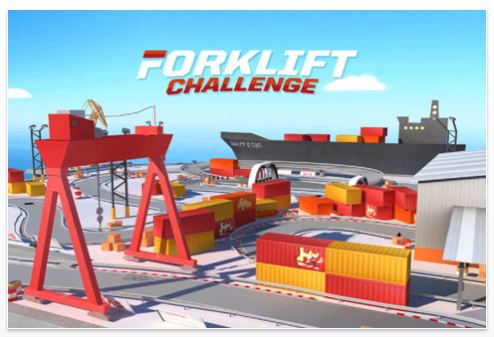 Now it's time for something completely different. Try your hand at driving a Toyota forklift truck in this material handling game.
It illustrates and teaches the basics of the benefits of the six different functions in Toyota Systems of Active Stability (SAS): Swing Lock Cylinder, Speed Reduction When Cornering, Mast Front Tilt Angle Control, Mast Rear Tilt Speed Control, Fork Levelling Control and Active Steering Synchroniser.
Forklift Challenge is a competitive counterbalance truck racing game, where players pickup and drop off cargo in a harbour, racing against the clock. Beat other players' time while avoiding crashing or destroying your load, since that will add time in form of penalty laps.