The 2015 Dunlop MSA British Touring Car Championship was officially launched today at Donington Park circuit. With one of the most varied grids of any major motorsport championship, this year's BTCC comprises 12 models from 11 different marques, not to mention a driver line-up consisting of five former champions and one multiple touring car champion.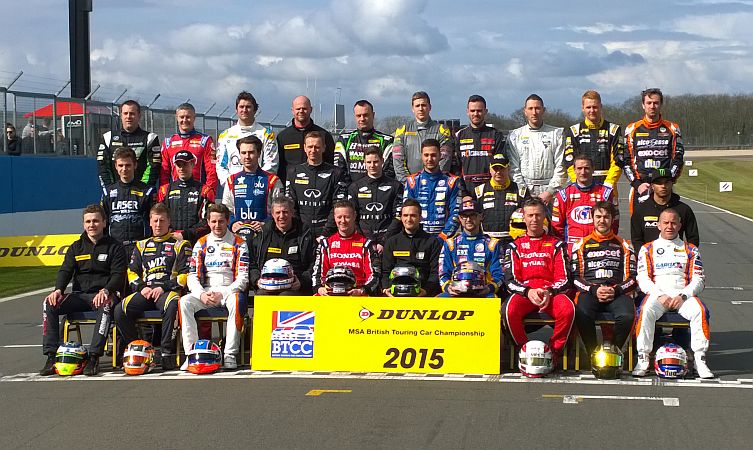 This is the second year of compulsory NGTC (Next Generation Touring Car) specification for all entrants and the fifth campaign since the regulations were first introduced.
Toyota was among the first manufacturers to launch an affordable touring car and engine programme in line with these now globally endorsed regulations. Which is perhaps why the NGTC-spec Toyota Avensis remains one of the most popular individual vehicles within the championship, and especially among the independently financed teams.
Below are the four independent race teams running Toyota Avensis models.
HANDY MOTORSPORT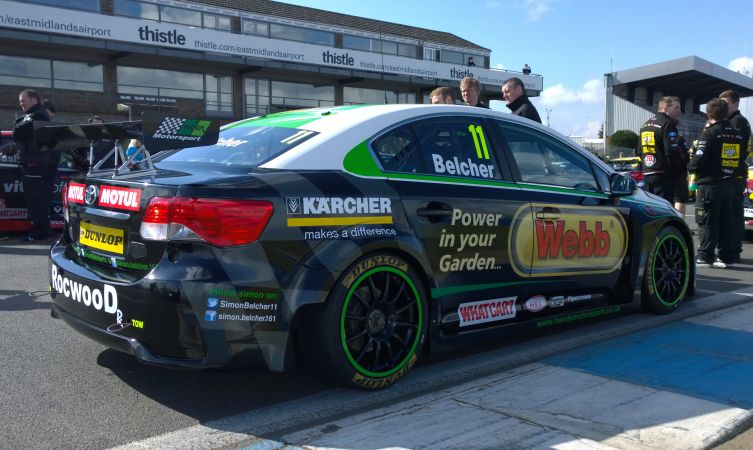 Simon Belcher and the Handy Motorsport team return to the BTCC in 2015 with a new headline sponsor. As well as some changes in engineering personnel, a number of alterations have also been applied to the car itself.
A couple of tenths of a second can be 15 places on the grid! – Simon Belcher
"We'll have a new, lighter shell in the early part of the year," Simon commented, "but we've already made a lot of changes to the aero and dampers, and it should all help make the car a lot more competitive. A couple of tenths of a second can be 15 places on the grid! We want to come away at the end of this year with a fistful of points."
HOUSEMAN RACING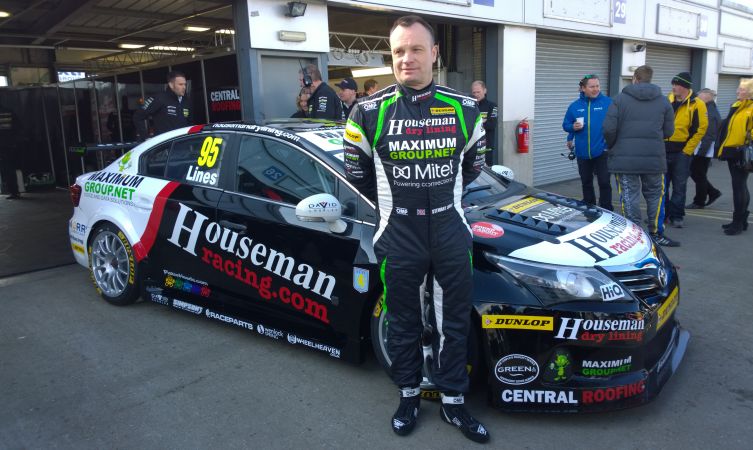 Houseman Racing believes it has an ace up its sleeve by signing ex-motocross ace Stewart Lines to drive its refreshed Avensis. Although he has impressive race experience on two, three (sidecar racing) and four wheels, Lines recognises that he has a steep learning curve to get used to the unfamiliar NGTC machinery: "But I'm confident that with some good solid track time, I will soon adapt to the new car and prepare to race in this illustrious championship."
Mentoring him along the way will be last year's driver and 2013 Jack Sears Champion, Lea Wood, who will bring Stewart up to speed as quickly as possible.
SPEEDWORKS MOTORSPORT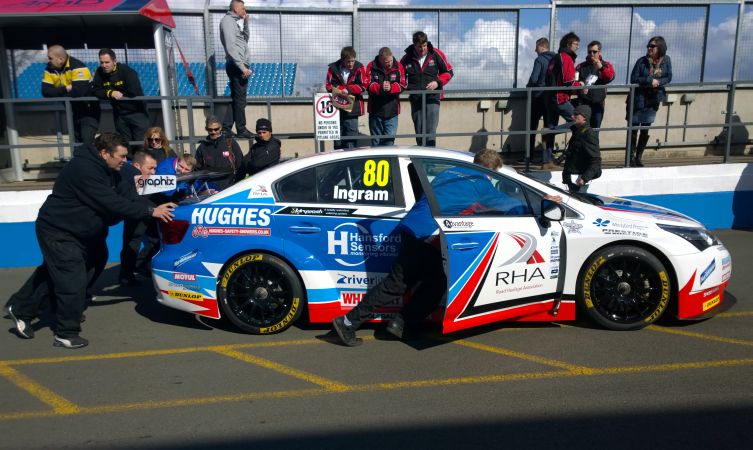 Before last year was over, Speedworks Motorsport revealed that it had secured a deal to bring experienced race engineer Geoff Kingston on board. With a wealth of expertise in the BTCC as well as other motorsport disciplines from Formula 1 to sportscars, Speedworks hopes that Kingston's arrival will bring the team even closer to the front of the pack.
Team principal Christian Dick is enthusiastic about the 2015 season, commenting: "Geoff has wielded considerable influence and has been hard at work bringing improvements to the car in every area, and I think we now have a much leaner, meaner fighting machine.
"We always knew there was plenty of untapped potential in the Avensis and that it was just a question of finding the key to unlock it. Geoff has helped us to do exactly that."
TEAM HARD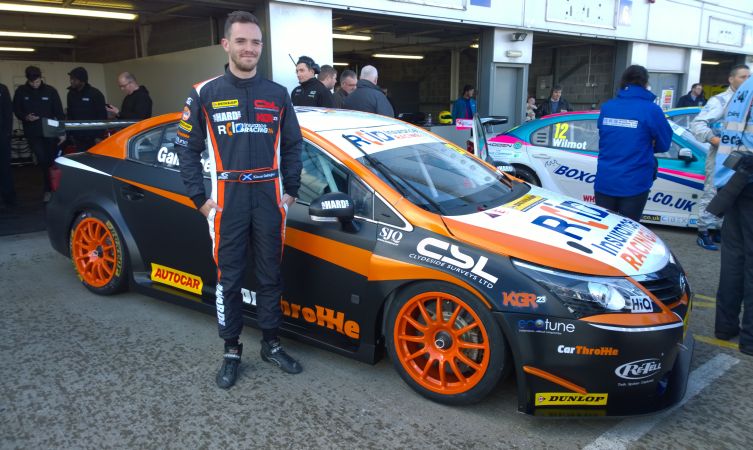 After a year's sabbatical, the family-run Team Hard is making its BTCC comeback by taking over one of the Avensis models ran by United Autosports last season. With broad experience in the race preparation of a number of marques and models, the team saw how quick the Avensis can be and is planning a series of new developments to see a marked improvement in performance.
Scotsman Kieran Gallagher is taking the wheel; and encouragingly, team principal and ex-BTCC star Tony Gilham believes there is more than enough potential within his team to be fighting for points from the very start.
RULE CHANGES FOR 2015
NGTC regulations provide a fair degree of stability to the BTCC. However, some changes have been made to improve the 2015 season.
Success ballast has been considerably increased and will now exceed the previous maximum of 45kg. Rear-wheel drive cars will have to carry success ballast as far forward as possible, in order to better equalise the front/rear balance between both drivetrain formats.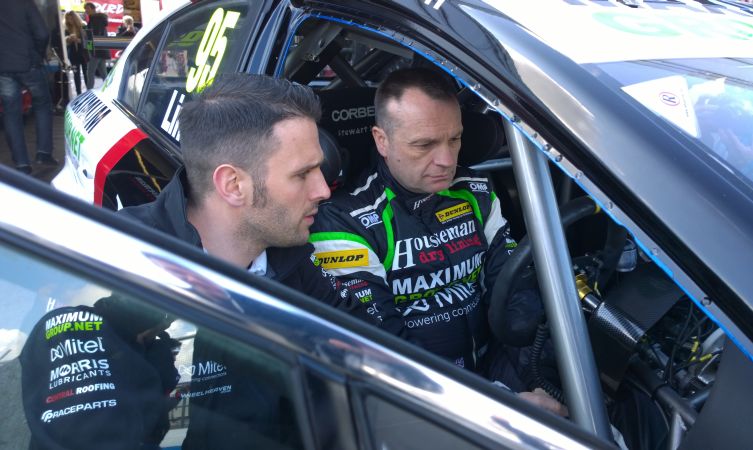 The start-line performance and in-gear acceleration of front- and rear-wheel drive cars has now been equalised through engine management programming. Each engine has also been independently tested and re-validated by TOCA, which has resulted in a turbo boost level being set for each car/engine type for the entire season.
Each car must now use the soft compound control tyre nine times throughout the season (does not apply to Thruxton) to increase the possibilities of overtaking. This must be carried out three times in race one, three times in race two, and three times in race three. The starting grid for race two will be determined in order of the fastest lap times achieved in race one.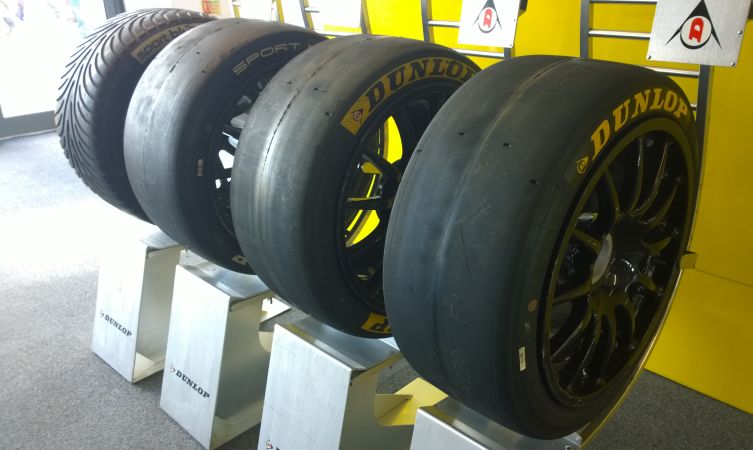 Alan Gow, series director of the BTCC commented: "The BTCC is renowned for its extreme competitiveness, and the levels of unpredictability seem set to reach new standards in 2015. There have been several key moves in the driver market over the winter, which ensures we're in for yet another unmissable campaign.
"Your guess is as good as mine when it comes to predicting an eventual champion but what is for sure is that we're in for another titanic battle – I can't wait to get started."
The 2015 season begins on 4-5 April at Brands Hatch, Kent. If you cannot manage to attend any of the events listed in the official calendar, why not tune into ITV's extensive coverage on ITV4, ITV4 HD and on the itv.com website.