Four Toyota GT86 and one Lexus LFA will compete in the Nurburgring 24 Hours this weekend, as the Gazoo Racing team returns to the historic German circuit.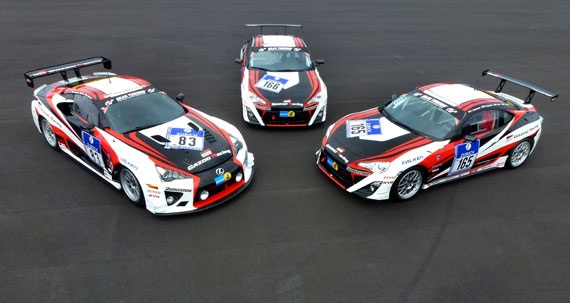 We will have a full report on the event, together with exclusive pictures, available on Monday 21st May.
The Nurburgring 24 is a key event for both Gazoo Racing, and Toyota and Lexus. Team personnel, including technicians and drivers, include Toyota employees from Japan.
A programme to encourage staff to take part helps hone skills and craftsmanship, gaining experience that will feed back directly into the work developing future vehicles.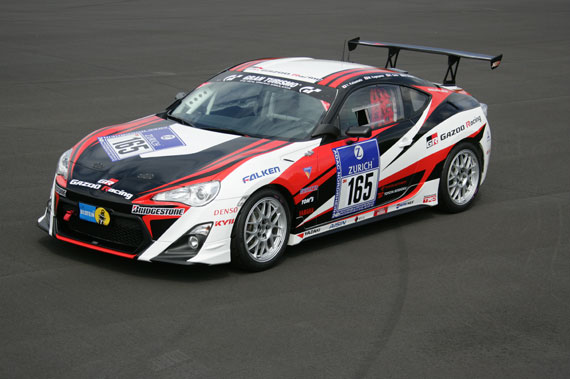 What's more, the Nürburgring has played an important role in the development of Toyota's latest generation of high-performance cars and this weekend the daunting German circuit will see the Lexus LFA and GT86 demonstrating their race pace in the 40th running of the ADAC 24 Hours race.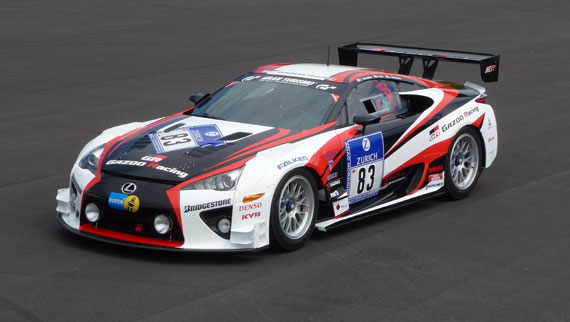 Gazoo Racing has already kicked off its 2012 season with two shorter-distance races at the Nürburgring, in which the LFA was twice a winner in its class, while the brand new GT86 has showed promising progress.
Speaking after the most recent race, Gazoo Racing driver Akira Iida said: "The momentum of our team is very good. Our target for the 24 Hours Nürburgring race is to maintain a steady pace, in line with the way we have chosen to set up the vehicles. Nevertheless, we have run at good speed and confident we will be full ready before the 24-hour event."