While most of the world's motoring press have been talking about the latest launches at the Detroit motor show, Toyota has also been busy grabbing the limelight over in Japan.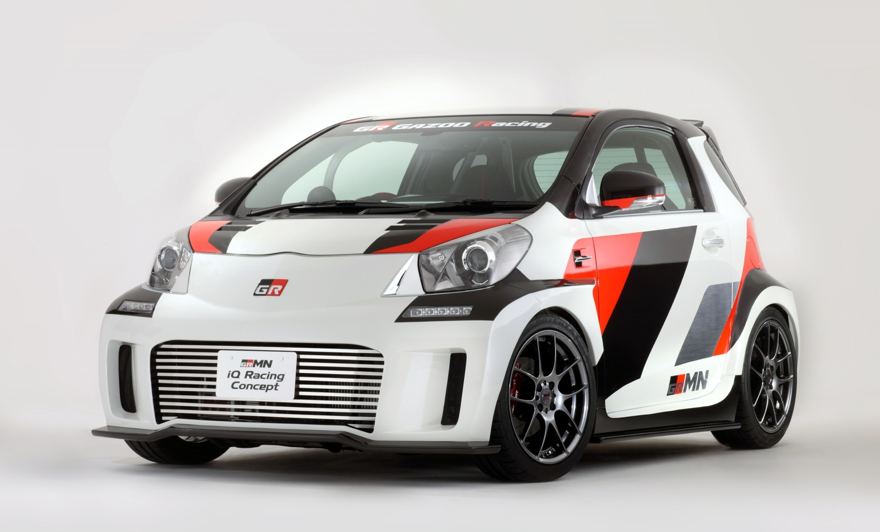 The Tokyo Auto Salon is the world's largest annual aftermarket parts show available to the public. As with the ever-popular SEMA Show, the Tokyo Auto Salon gives leading tuning firms and custom car specialists the chance to demonstrate their engineering and design skills.
Special versions of Toyota concept and production cars were in full view, including a pumped-up, track-ready interpretation of the super-smart iQ.
The GRMN iQ Racing Concept is the latest interpretation of Toyota's smallest model by its motor sport competition partner. It's a stand-out model, with its deep front air dam, huge lower air intake and racing wheels, but it is not just about looks: fitted with a tuned, supercharged engine and a roll-cage, it's cut out for the track – click here to see a video of it in action.
The car has a strong heritage too: Gazoo's previous iQ concept car was given a limited production run in Japan that sold out immediately in 2009. We saw the 2009 and 2010 models at last year's Goodwood Festival of Speed (click here for images of the cars at the event) – we hope to see this latest version in the UK very soon.
G Sports (aka G's) also contributed to the Toyota presentation, with a Sports Concept version of Prius (pictured above), while TRD supplied a new interpretation of the Auris with its GT Concept. As well as the cars, Toyota hosted interactive events at the show, including forums with engineers and racing drivers and virtual driving competitions in Metapolis, a Japanese-language on-line community created by Gazoo Racing.