Toyota Gazoo Racing's customer-focused racing car, the GR Supra GT4, took a breakthrough victory at Spa-Francorchamps in its first year of competition.
French team CMR (Classic and Modern Racing) had the honour of scoring the first outright race win for the 430hp sports car in the GT4 European Series at Spa-Francorchamps. Driver pairing Stéphane Lémeret and Gael Castelli were victorious in the second race of the rain-hit weekend.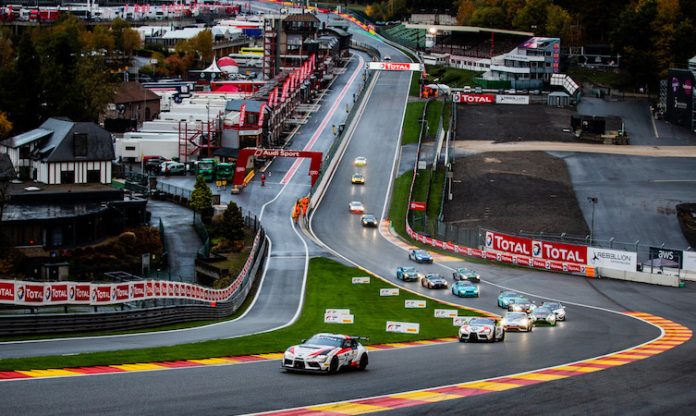 It was the tenth race in the series for the car, which was homologated for competition in March 2020.
Read more Tom Ingram's first drive review of the GR Supra GT4
Previously Lémeret and Castelli, who compete in the 'Silver' category of the GT4 European Series, had won their class and finished second overall at Zandvoort in September, but Spa marked the first time they had stood atop the podium this season.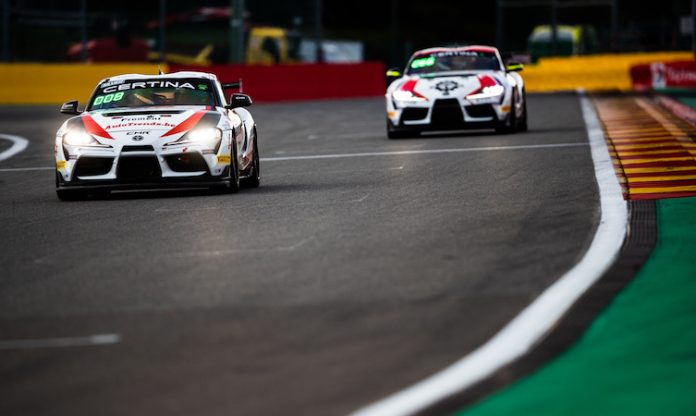 The duo qualified on pole position for the race, with the sister GR Supra GT4 of Wilfried Cazalbon and Antoine Potty alongside on the front row. While the latter driver pairing experienced misfortune and had to retire from the race, Lémeret and Castelli were able to control the race all the way to the chequered flag.
It's so nice to win at Spa-Francorchamps.
After the race, local driver Stéphane Lémeret said: "We knew that we were able to win overall and we did it in Spa! In the previous day's race it would have been possible already, but we had a problem. We're so happy to do it today. The team and Gael deserved it; I just managed the tyres. It is so nice to win an international race at Spa and it in front of the Belgian marshals."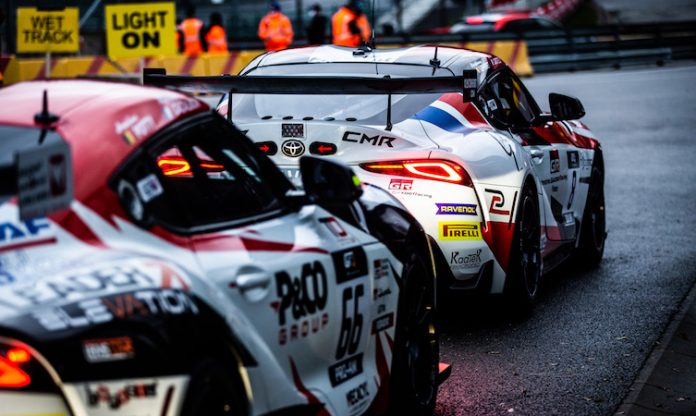 His French co-driver Castelli added: "The aim being the fight for the championship, I am very happy about this result. We had a clean race all the way through and I managed to save the tyres during my stint as I knew the track will get drier. Stéphane is a quick driver and I am very happy to share the wheel with him. The set-up of the Toyota was great thanks to the job of the whole team."
Lémeret and Castelli are joint-second in the GT4 European Series with two races remaining, both at the Paul Ricard circuit in France on 13-15 November.
The GR Supra GT4 is also competing in the British GT Championship this year in the hands of Speedworks Motorsport. The final round of that series takes place at Silverstone on 7-8 November.