The 2016 Geneva motor show has seen a feast of new Toyota models and concepts unveiled to the public. Read on to see the highlights.
Top billing has to go to the new production-ready Toyota C-HR, which points to a bold new design and engineering for Toyota; while the new 2016 Hilux showed what's next for our legendary pick-up.
There was also a debut for the new Proace Verso, which see Toyota return to the MPV market; while the KIKAI concept presented a vision of a model that celebrates the beauty of mechanical engineering.
[slider_pro id="469″]
Toyota C-HR
The Toyota C-HR will give us a new presence in the growing C-segment crossover market. Matching a 5-door coupé design to an elevated SUV-style cabin, it brings the promise of an engaging driving experience, combined with a contemporary high-riding driving position. Its dramatic styling represents a breakthrough in the segment, and shows the new face of Toyota.
C-HR stands for Coupe High Rider.
See all the details on the Toyota C-HR here.
Toyota Proace Verso
The new Proace Verso is a spacious large-size MPV, ready to carry up to nine people and available in three different body lengths. With a host of advanced safety and convenience features, it is the ideal travel and leisure companion for families and groups. Like the C-HR, the Proace Verso allows Toyota to expand its range into a new part of the market.
See all the details on the Toyota Proace Verso here.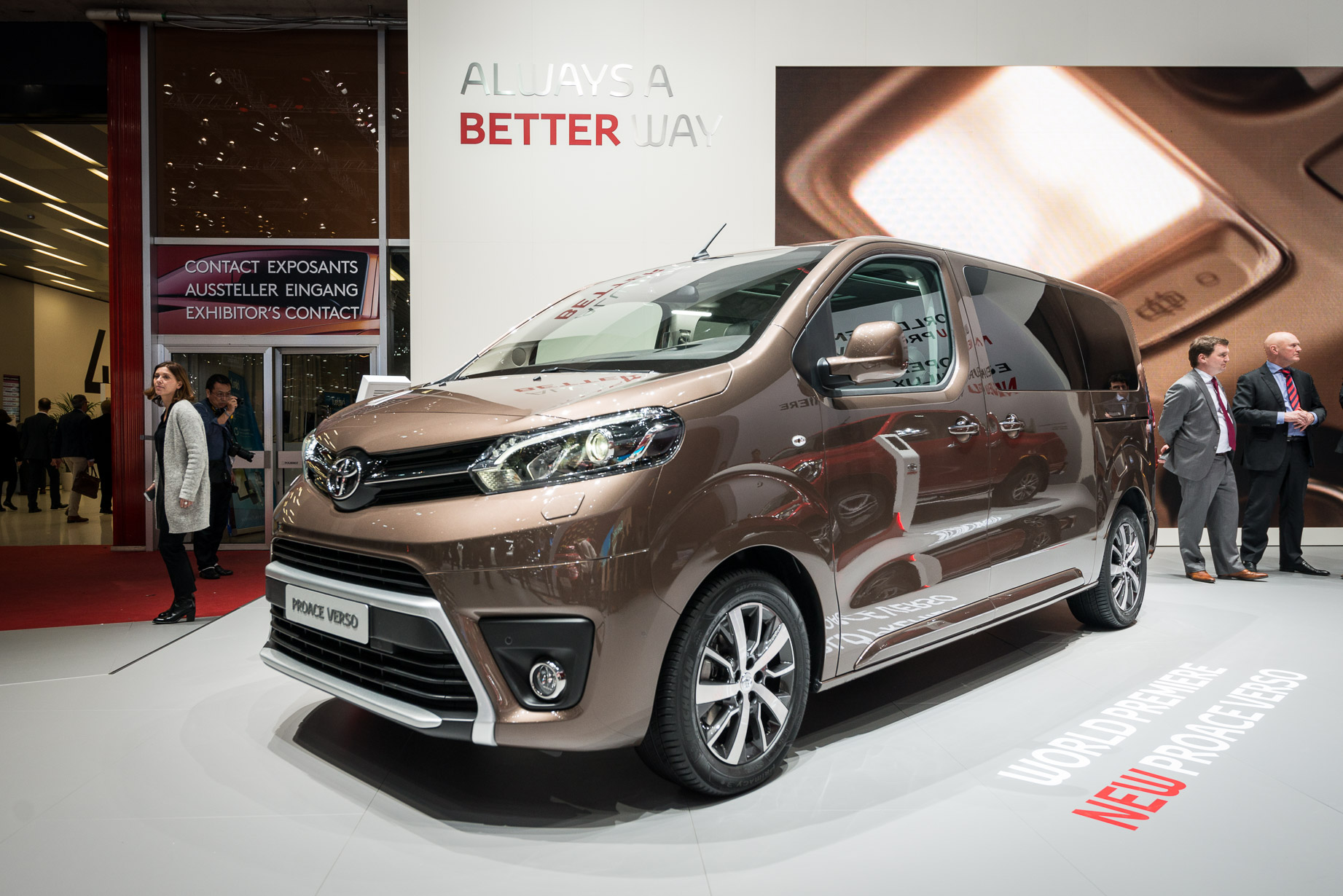 Toyota Hilux
The new Toyota Hilux has its European debut in Geneva. An entirely new design, it is built on a new and even stronger ladder-frame chassis. Equipped with a new and more efficient 2.4-litre D-4D engine, the Hilux is tougher than ever before, and is the ultimate embodiment of Toyota's quality, durability and reliability.
See all the details on the new Toyota Hilux here.

Toyota KIKAI concept
It was first shown at the Tokyo Motor Show in 2015, but the Toyota KIKAI concept is taking its first European appearance in Geneva.
Designed to show off the innate appeal of a machine's intricacy, mechanical complexity and motion, KIKAI is a a true concept car.
See all the details on the KIKAI's Geneva appearance in this post.