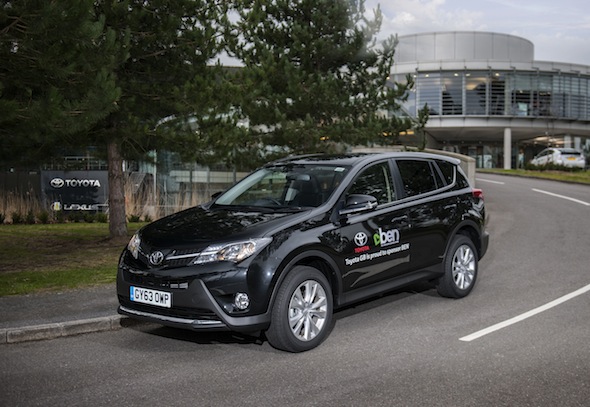 Toyota GB is once again backing BEN, the automotive industry charity, by supplying a new RAV4 for use by the team at its northernmost residential centre.
The SUV will ensure the care and administration staff at Birch Hill, near Berwick-upon-Tweed, can keep on the move when the winter weather does its worst. Not only does the new RAV4 have an intelligent all-wheel drive system, it's large and flexible interior also make it an ideal carry-all with plenty of passenger and load space.
The loan vehicle replaces a previous-generation RAV4 that's done sterling service at Birch Hill since 2011. Birch Hill is now dedicated to providing specialist dementia care for those connected to our industry.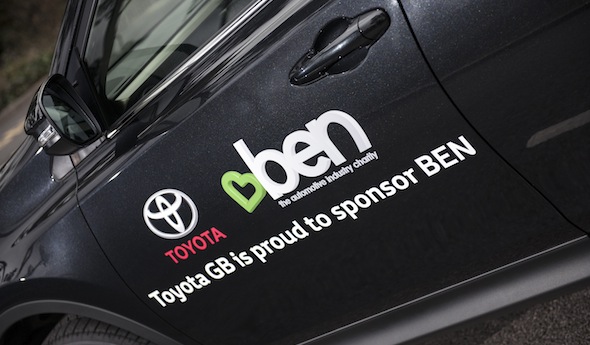 Nigel Rothband, the charity's Chief Operating Officer, was presented with the BEN-liveried RAV4 Toyota GB's headquarters in Surrey. He said: "Because of Birch Hill's very rural location and the frequent risk of snow and ice, it's extremely important they have use of a 4×4.
"We're very grateful to Toyota for once again stepping forward to ensure they have just the vehicle they need for the job, its generosity is much appreciated."
Rob Giles, Toyota GB director leading the company's corporate social responsibility programme, said: "BEN does exceptional work providing care, help and advice to thousands of men and women who work or have worked in the UK's motor industry and related businesses and we are pleased to provide practical support in the form of the new RAV4.
"We're sure that it will provide great service to BEN, at Birch Hill and elsewhere when needed."
For more information about BEN and its charitable work across the country, visit www.ben.org.uk.
For more information about the RAV4, visit the dedicated section of Toyota.co.uk.