Toyota Gazoo Racing concluded its 2017 FIA World Endurance Championship campaign with an impressive fifth victory, winning the Bapco 6 Hours of Bahrain on Saturday.
The season finale saw the #8 Toyota TS050 Hybrid of Anthony Davidson, Sébastien Buemi and Kazuki Nakajima (see lead image) winning by more than a lap in what was Porsche's final appearance in the championship's top LMP1 class. This success marked the first time since 1990 that a crew had achieved the feat of five wins during a single season of the top international sportscar championship.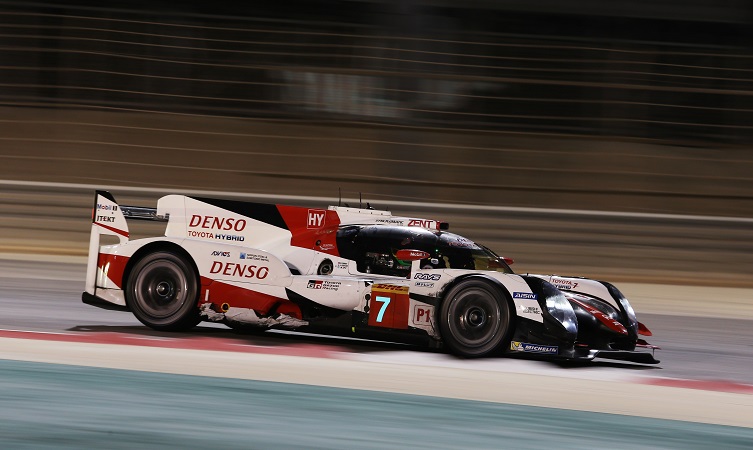 Unlucky contact with a GT car at around half-distance in the race hampered the efforts of the #7 Toyota TS050 Hybrid of Mike Conway, Kamui Kobayashi and José María López. A one-two result was therefore impossible for the team, the #7 eventually finishing the day/night race in fourth place.
Celebrating the win, Davidson said: "It was a great race. All three drivers, plus the engineers and pit crew, deserve credit for this. Everyone did a perfect job this weekend; we hit the ground running and got the tyre choice just right, so a big thanks to the team. Thanks also to Porsche who have helped us to raise our level to new heights; it was a pleasure to race against them."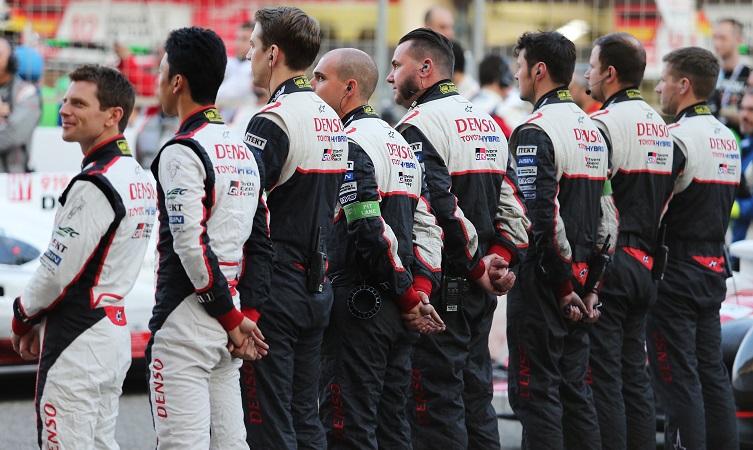 Team president Hisatake Murata also commented: "It is fantastic to finish the season with a victory. I am proud of the team for preparing a competitive car for this race and then to finish the job in the race. At the end of a long season I want to say thank you to all the competitors, officials and fans who are part of our WEC family. I also would like to thank Porsche for being strong competitors. We have enjoyed fighting with them over the last four seasons and I hope the fans have enjoyed it too."