Proudly bearing their new name, Toyota Gazoo Racing will make the short journey from their base in Cologne, Germany, to Belgium's sweeping Spa-Francorchamps circuit this weekend for the second round of the 2015 World Endurance Championship.
The reigning world champions will be looking to build on the third and fourth places they secured in the season-opening race at Silverstone. Anthony Davidson, Sébastien Buemi (winners at Spa last year) and Kazuki Nakajima in the No1 TS040 Hybrid, opened their 2015 account with a podium finish, followed home by the No2 car of Alex Wurz, Stéphane Sarrazin and Mike Conway.
Davidson, the reigning joint WEC World Champion driver, said: "I'm looking forward to racing again at Spa as it's a track I enjoy and one where we won last year. Hopefully we will be more competitive there than we were at Silverstone.
On a good day it's just about full throttle, so it means you are always on the edge… Anthony Davidson
"The weather is always unpredictable at Spa; you never know what's coming and that can definitely affect the results. The track itself is really fascinating and driving through Eau Rouge is much more challenging in an LMP1 car than an F1. On a good day it's just about full throttle, so it means you are always on the edge through there."
Conway added: "I haven't raced at Spa since 2008 in GP2. I've been away far too long! It was one of my favourites so I am definitely looking forward to racing an LMP1 car there. We made a reasonable start to the season at Silverstone but I think Spa will suit us better, so I expect we will be stronger."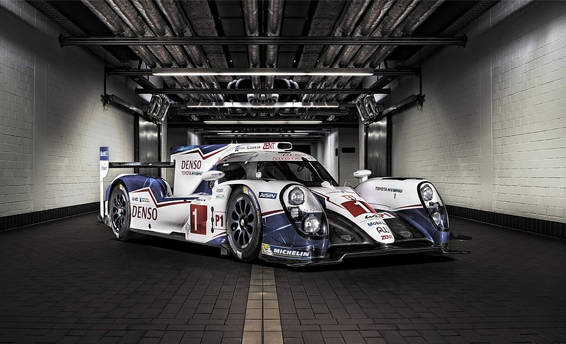 The Six Hours of Spa-Francorchamps will be the 10th race contested by the TS040 Hybrid. Since its launch at the start of last season, the car has claimed a top-three finish in every race, including five victories.
Practice sessions will take place on Thursday and Friday with qualifying between 18:35 and 19:00 on Friday evening. The race will start at 14:30 on Saturday (all times are local).
The race is the first for the team under the name Toyota Gazoo Racing, adopted as part of Toyota's initiative to emphasise the role of its motorsport activities in its development of ever-better road cars. This philosophy is already embraced by its WEC programme, with experience gained in racing hybrid technology feeding through to the road car programme since 2012.