Pre-season testing is complete, the cars are primed and Toyota Gazoo Racing are ready for Toyota's long-awaited return to the FIA World Rally Championship after a 17-year break.
The arena for this comeback will be the famous Rallye Monte-Carlo, taking place from 19 to 22 January in conditions that can range from dry Tarmac to treacherous ice and snow.
Toyota Gazoo Racing will be fielding two new Yaris WRC cars and have all the right personnel to succeed. They are led by Tommi Mäkinen – a four-time winner of both the WRC and the Rallye Monte-Carlo – and their driver line-up comprises Jari-Matti Latvala (partnered with co-driver Miikka Anttila in car No10), one of the world's fastest rally stars, and the vastly experienced Juho Hänninen (with co-driver Kaj Lindström in car No11).
Jari-Matti testing for Rallye Monte-Carlo
Mäkinen said: "The most important thing is to go to the Monte-Carlo with a relaxed and open attitude. It depends so much on the conditions there, and everything can change in a split second. It's hard for me to say where we really are in terms of performance, and it's unlikely that the Rallye Monte-Carlo will give us any definite answers, as it such a different rally to any other.
"Our target is to get good mileage from this rally, so I will be happy if we have both cars at the finish and arrive in the same minute as the leaders. That would be a fantastic way to continue our development."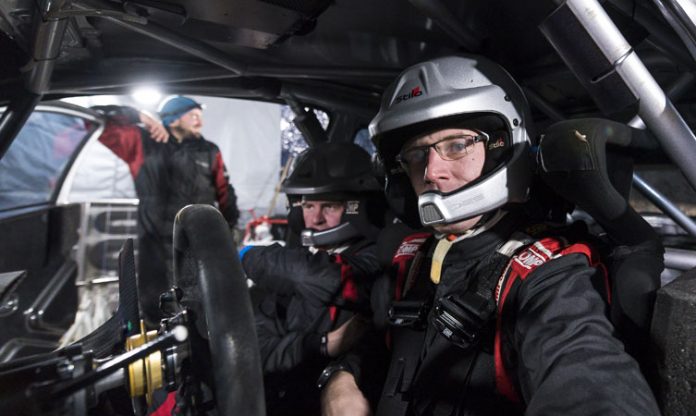 Latvala (pictured above) added: "Two months ago, I would never have imagined that I would be starting Rallye Monte-Carlo with Toyota, so that's really exciting. The car feels very strong but in terms of performance it's difficult to say, as everyone is coming with a new car. In any case this year is all about development: For the Monte I would like to finish the rally well, then maybe towards the middle of the season we can start to think about podiums."
Hanninen (pictured below) said: "I'm not thinking so much about the result in Monte: I just want to have a relaxed drive and of course get to the finish. We still have plenty to learn but I think it will get easier once we are into the season."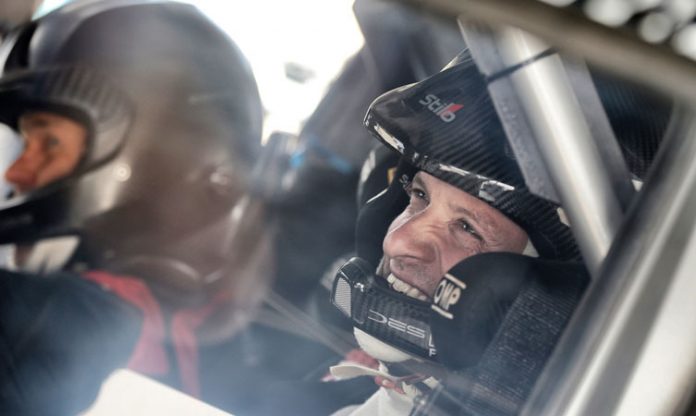 Toyota has enjoyed considerable success in the World Rally Championship in the past, with multiple driver and manufacturer titles to its credit. Its Yaris WRC project marks a new chapter in its long and illustrious competition history and its commitment to make ever-better cars through motorsport. Toyota Gazoo Racing World Rally Team are keeping their expectations for 2017 in check as they prioritise car development and learning over outright results.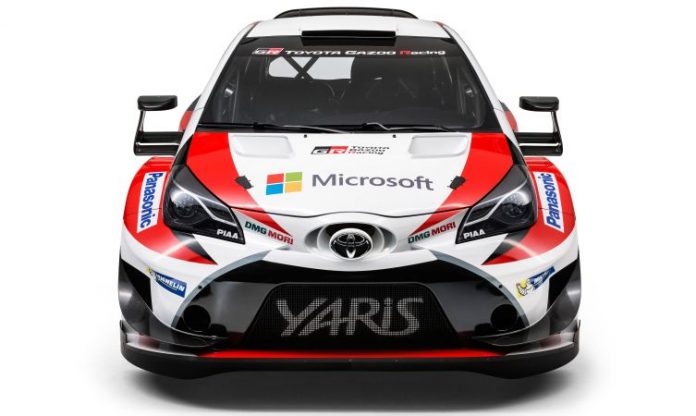 The Rallye Monte-Carlo is the world's oldest rally, being run for the 85th time in 2017. It marks the start of a new era for the WRC with new technical regulations that have introduced faster, wider, lighter and, above all, more spectacular cars.
At just less than 380 timed kilometres, it is not the longest event on the calendar, but it's possibly the trickiest, with a reputation for changeable weather and stage surfaces that can compromise tyre choice and car set-up. The work of the ice-note crews, who provide last-minute information about stage conditions, is critical.
The traditional ceremonial start will take place in Monaco's Casino Square at 6:11pm on 19 January, followed by two night stages in the Alpes-de-Haut-Provence. Friday's second leg is the longest of the rally at more than 160 competitive kilometres. The event then turns south from Gap to Monaco on Saturday, via five mountain stages, ahead of Sunday's closing stages, including a route through the infamous Col de Turini. The rally concludes with prize giving in the royal palace at 3pm.