Toyota Gazoo Racing World Rally Team's Jari-Matti Latvala battled to an impressive fourth place on the Tour de Corse on Sunday (9 April), the fourth round of the 2017 World Rally Championship.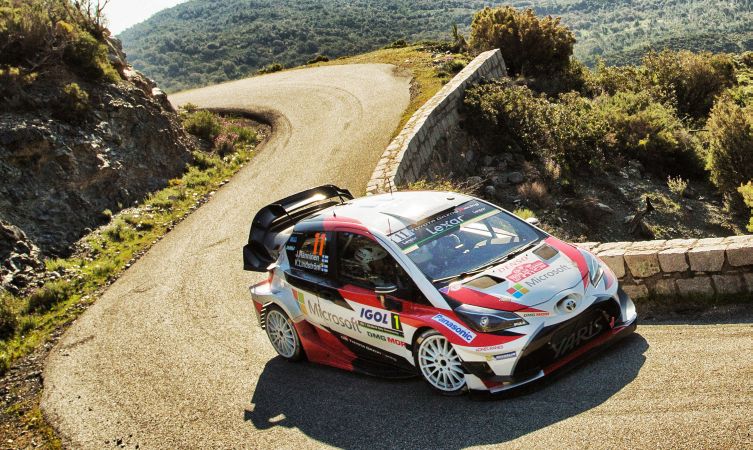 After more than 316 kilometres of competitive driving across three days, the Finn wrested the place from Craig Breen's Citroën by just one tenth of a second thanks to a storming fastest time in the final power stage. The result, including an extra five points from the power stage, consolidates Latvala's second place in the drivers' championship.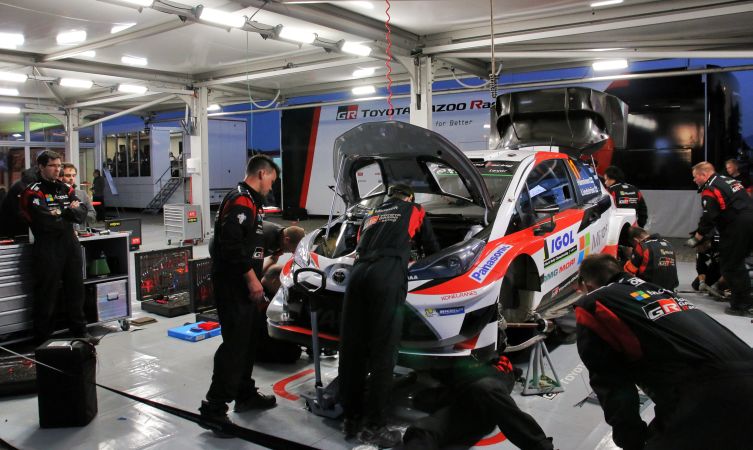 France's round of the World Rally Championship was the first of the season to be fought entirely on asphalt roads. Latvala (below), co-driven by Miikka Antttila, ended the first day in sixth position, while team-mate Juho Hänninen endured a tough start, sidelined following a collision with a bridge parapet on the first stage.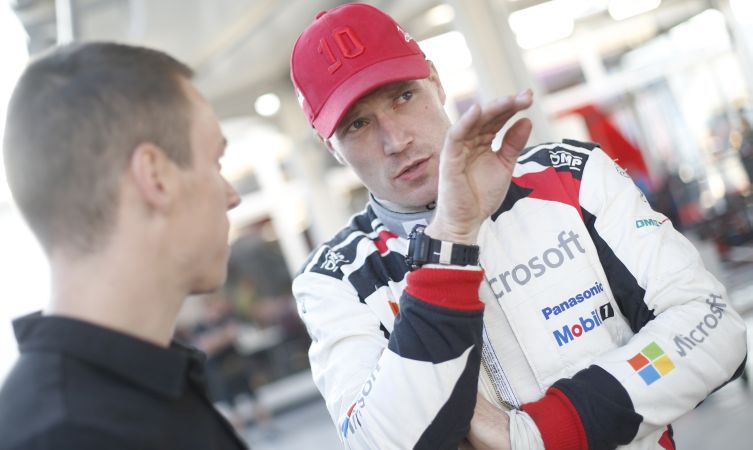 Adjustments to the Yaris WRC's set-up raised performance for the second day's action, with both drivers posting top-three stage times. Hänninen sadly was not to progress beyond the first stage of the final day, retiring from the event after sliding off the road.
Team Principal Tommi Mäkinen (below) praised the performance of both team and drivers: "Both drivers said that the car felt much better after some changes we made on Saturday, although it was already promising on the first day. So this result is really a team effort, with the car being improved over the three days thanks to everyone's hard work and collaboration.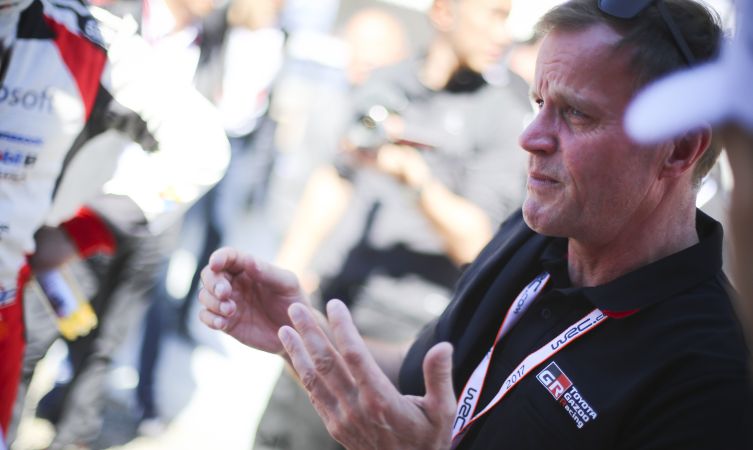 "Finishing this close to the podium on our first asphalt event is a fantastic achievement and actually something I never managed myself as a driver: my best result in Corsica was sixth! This was another great job by Jari-Matti, who drove brilliantly on the power stage in particular; and also from Juho, who was able to match Jari-Matti's pace despite having nothing like the same level of experience. He can also feel proud at the end of this rally."
Rally Argentina now awaits Toyota Gazoo Racing, an all-gravel rally run at high altitudes. The event will take place from 27 to 30 April, based in Villa Carlos Paz, near Cordoba.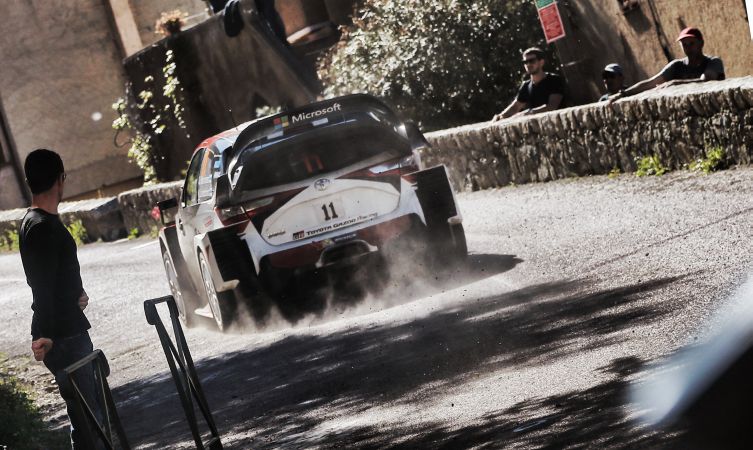 Provisional final result, Tour de Corse:
| | | | |
| --- | --- | --- | --- |
| POSITION | DRIVER/CO-DRIVER | VEHICLE | TIME |
| 1 | Thierry Neuville/Nicolas Gilsoul | Hyundai i20 Coupe WRC | 3h 22m 53.4s |
| 2 | Sébastien Ogier/Julien Ingrassia | Ford Fiesta WRC | + 54.7s |
| 3 | Dani Sordo/Marc Marti | Hyundai i20 Coupe WRC | + 56.0s |
| 4 | Jari-Matti Latvala/Miika Anttila | Toyota Yaris WRC | + 1m 09.6s |
| 5 | Craig Breen/Scott Martin | Citroen C3 WRC | + 1m 09.7s |
| 6 | Hayden Paddon/John Kennard | Hyundai i20 Coupe WRC | + 2m 16.3s |
| 7 | Andreas Mikkelson/Anders Jaeger | Skoda Fabia R5 | + 8m 10.7s |
| 8 | Teemu Suninen/Mikko Markkula | Ford Fiesta R5 | + 9m 17.0s |
| 9 | Stephane Sarrazin/Jacques-Julien Renucci | Skoda Fabia R5 | + 9m 23.6s |
| 10 | Yohan Rossel/Benoit Fulcrand | Citroen DS3 R5 | +12m 57.1s |
2017 FIA World Rally Championship for drivers after Tour de Corse:
| | | |
| --- | --- | --- |
| POSITION | DRIVER | POINTS |
| 1 | Sébastien Ogier | 88 |
| 2 | Jari-Matti Latvala | 75 |
| 3 | Thierry Neuville | 54 |
| 4 | Ott Tanak | 48 |
| 5 | Dani Sordo | 47 |
| 6 | Craig Breen | 33 |
| 7 | Kris Meeke | 27 |
| 8 | Hayden Paddon | 25 |
| 9 | Elfyn Evans | 20 |
| 10 | Andreas Mikkelson | 12 |
| 12 | Juho Hänninen | 9 |
2017 FIA World Rally Championship for manufacturers after Tour de Corse:
| | | |
| --- | --- | --- |
| POSITION | TEAM | POINTS |
| 1 | M-Sport World Rally Team | 129 |
| 2 | Hyundai Motorsport | 105 |
| 3 | Toyota Gazoo Racing WRT | 79 |
| 4 | Citroen Total Abu Dhabi World Rally Team | 71 |