Toyota Gazoo Racing, Toyota's in-house motorsports team, today announced its schedule of international activities for 2016, designed to capture and convey the excitement of driving to inspire car fans and enthusiasts around the world.
Toyota will continue to use its motorsport programme to improve and develop its road-going products, supporting its mission to build ever-better cars.
Toyota will return to the World Rally Championship in 2017 and preparations will continue this year with the development of a competition car based on the Yaris hatchback, conforming to international FIA sporting regulations.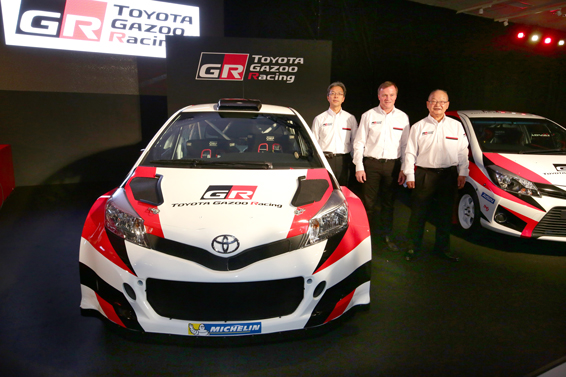 Toyota will also take part in the FIA World Endurance Championship, the Nürburgring 24 Hours race and the Japanese Rally Championship, all under the Toyota Gazoo Racing banner.
The 2016 WEC will be contested with the new Toyota TS050 Hybrid race car. The team aim to recapture the championship and deliver the car's first victory at the Le Mans 24 Hours in June. The TS050 Hybrid has been developed at Toyota's Higashi-Fuji technical centre and is equipped with a new hybrid system.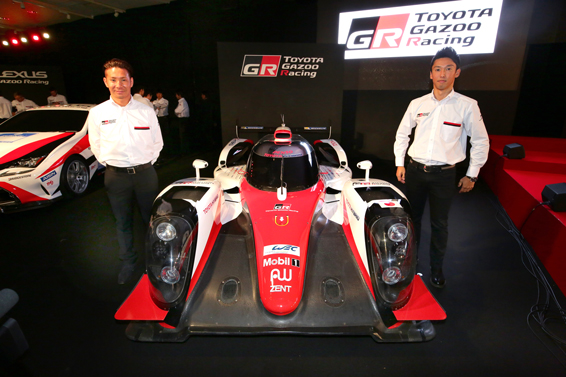 This year will bring Toyota's 10th entry in the annual Nürburgring 24 Hours and the team will celebrate the milestone by entering a new Toyota C-HR Racing, based on Toyota's future crossover model, alongside the Lexus RC F and RC coupes.
Toyota will continue to compete in NASCAR events in the USA and it will support Toyota Auto Body's entry in the 2017 Dakar Rally in South America. It will remain in the top tier of domestic racing in Japan with participation in the Super GT and Super Formula championships. The GT86 coupe will be entered in the Super Taikyu race series.
As part of its initiatives to nurture young drivers, Toyota will continue to run the Toyota Gazoo Racing Rally Challenge Program for rallying, and the Toyota Young Drivers Program (TDP) for circuit racing.
A new logo for Toyota Gazoo Racing was also announced today, together with a unified black, white and red colour scheme that will be featured on all Toyota vehicles that race in the WRC, WEC, the Nürburgring 24 Hours endurance race, and the Japanese Rally Championship.