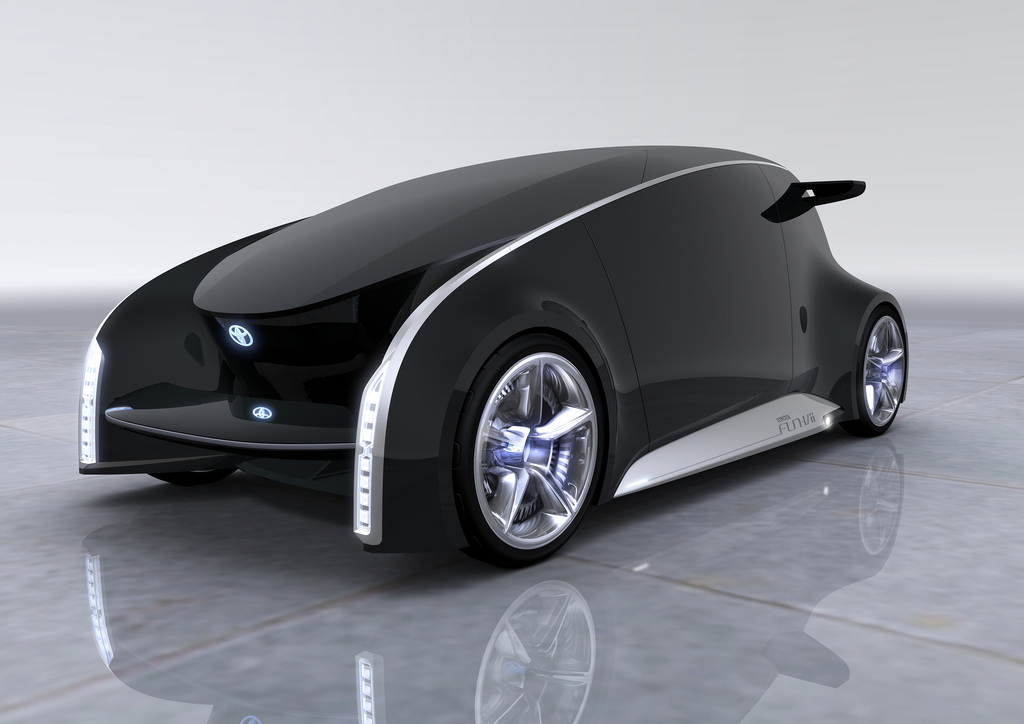 GT 86 was arguably one of the most hotly anticipated Toyotas in history, with two iterations of the FT-86 concept being unveiled in the two years preceding its launch. But Toyota's latest concept has next to nothing in common with the new 197bhp, 1,998cc boxer-engined sports car – other than a place on the Toyota stand at the 2011 Tokyo Motor Show, that is. Allow us to introduce a new kind of car: the Toyota Fun-Vii.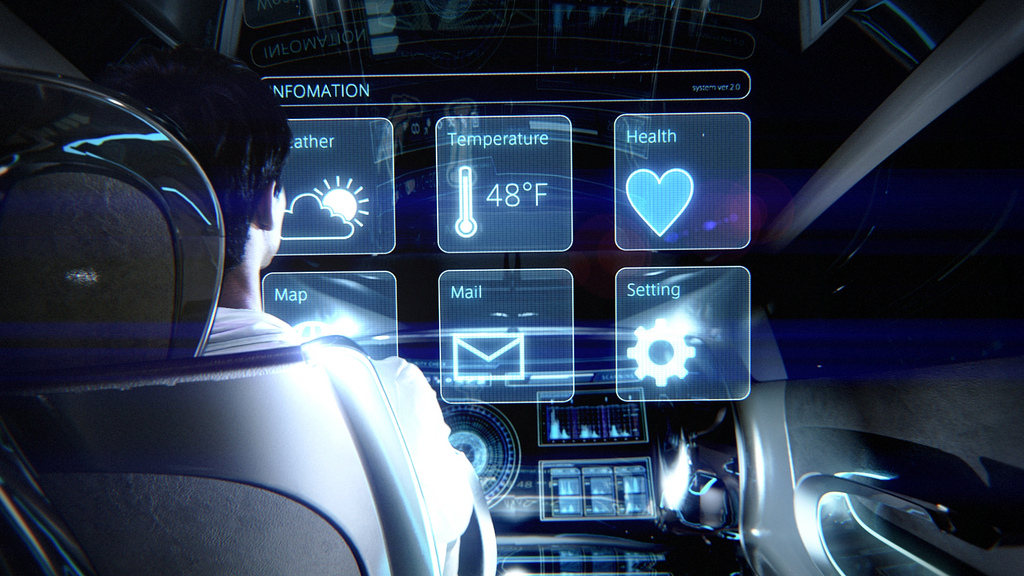 The Fun-Vii (Fun-Vehicle interactive internet) offers the ultimate in personalisation. Deliberating over the colour of your next car could soon become history, as the Fun-Vii allows you to alter not just the colour but the content displayed on its exterior and interior. It's easy to do and you can change it as often as you like, meaning you could use the car to reflect how you feel and what you are doing minute-by-minute – just like a series of Facebook updates. Want to display a picture of your new puppy on the side of your car, or broadcast a birthday message? Do both with Fun-Vii.
And forget sat nav – how about navigation concierge, which combines verbal information and guidance with augmented reality to give a navigation system that blends seamlessly with Fun-Vii's interior design?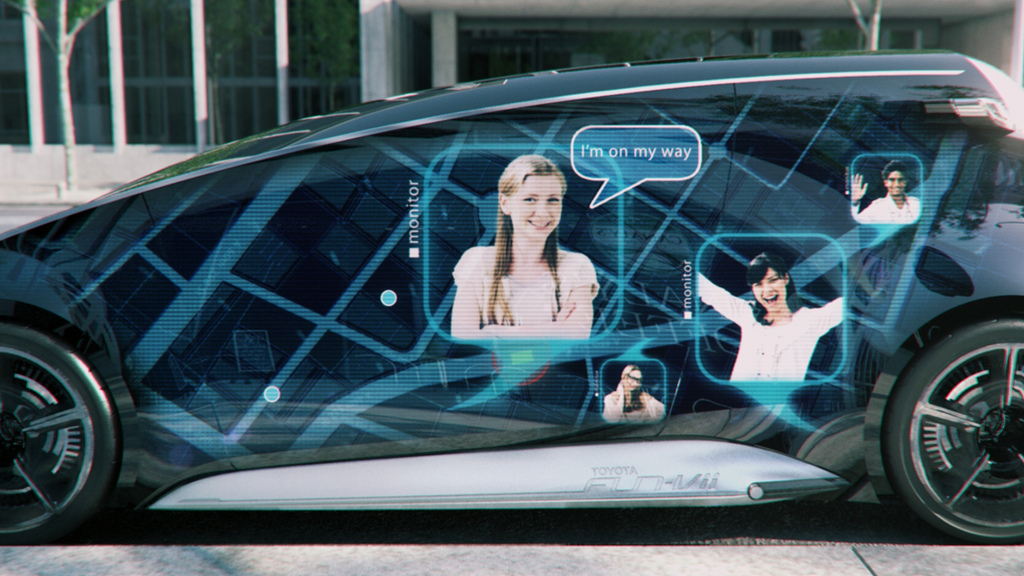 It's not all about fun, though. The car is able to link with surrounding vehicles and infrastructure, allowing it to detect potential hazards in advance, for instance, or letting you connect with friends driving nearby.
Finally, Fun-Vii's network update function makes updating the car's drive, control and multimedia software as easy as downloading an app. Perhaps that's why the Fun-Vii is already being called 'a smartphone on wheels'.
A Toyota production car of the future? Maybe…
[youtube]https://www.youtube.com/watch?v=n_wTmjw4Wcs[/youtube](Source: Associated Press)
Click here to find out more about the Toyota concepts to be displayed at the 2011 Tokyo Motor Show. For more images of these Toyota concepts, click here.