[youtube width="560″ height="315″]https://www.youtube.com/watch?v=Z-zOmEaXkTU[/youtube]
Toyota's FT-Bh concept car promises to revolutionise the way we think about small cars when it makes its debut at the Geneva Motor Show on 6th March.  The five-door supermini hybrid is lighter than an Aygo, but more spacious and fuel efficient than a Yaris.
New pictures of the car have been revealed, which show a detail of the stylish headlamp and the rear of the car – complete with illuminated brake lights.
A short film of the car has also been released, and goes even further, showing off the car's interior, as well as details like the wheels and badging.
Styled in Japan, the advanced concept follows a well-established naming convention – where "FT" stands for Future Toyota, "B" references the vehicle's size and "h" references its hybrid engine.
The FT-Bh focuses on five key themes to maximise fuel efficiency and reduce emissions – those close to the project say it will produce about 50 per cent less CO2 than an average five-door supermini.
Lightness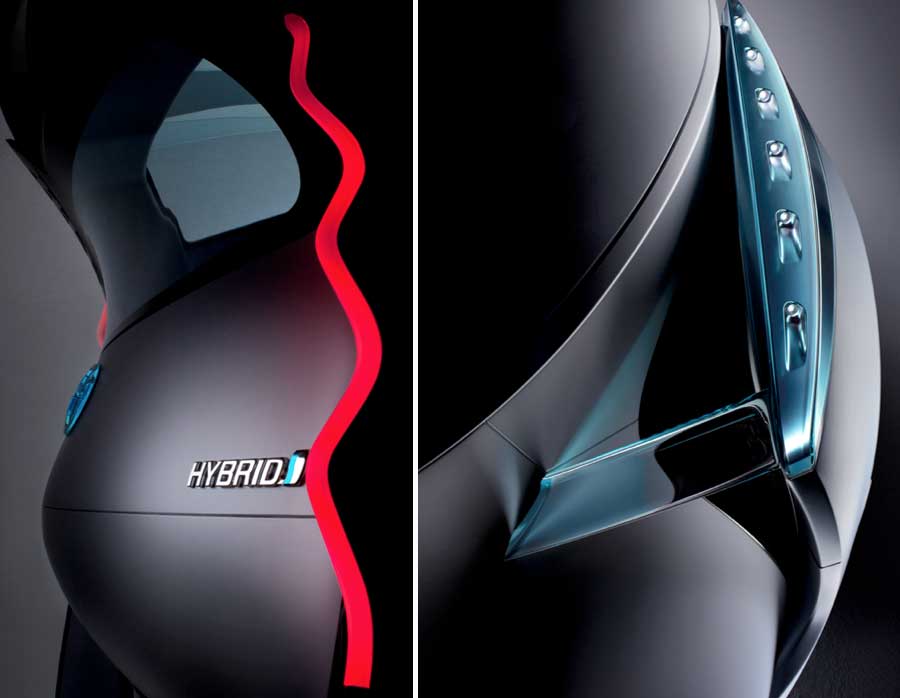 At the heart of that effort is this car's design and engineering. Thanks to its advanced construction, the car's kerbweight is projected to come in at under 800kg – less than a three-door Aygo.
Careful refinement of the car's bodywork has led to aerodynamic performance to rival that of a sportscar like the new GT-86 coupé.
Engineers also worked to improve the car's powertrain efficiency as well as it's thermal energy management and electricity consumption.
What's most impressive, is that this was not achieved by using exotic materials or expensive production techniques. From the outset,
Toyota determined that the FT-Bh would be made using commonplace, economically viable production methods and technologies, including a down-sized full hybrid powertrain.