The second half of the Five Continents Drive adventure through Europe begun with a dedicated training session in northern Finland, taking the team through the challenging conditions of a Scandinavian winter.
The region's magnetism creates the majestic Northern Lights. These awe-inspiring illuminations have captivated pioneers, inspiring creativity and spurring them to bring these beautiful visions to life. A similar magnetism has inspired the pioneering members of the Five Continents Drive team to bring the shared vision of creating Ever-Better Cars to life.
Day 0: Saariselkä, Finland, and Copenhagen, Denmark
Distance: 0km
Accumulated total: 13,497km
In preparation of a winter route that will last just over three weeks, members from Europe and Japan descended on northern Finland to prepare for the rigorous challenges ahead. A bone-chilling temperature of -17C provided an indication of what the elements could throw at the team members, while training on the snow-covered roads near the winter resort of Saariselkä showed how this would affect the vehicles, too.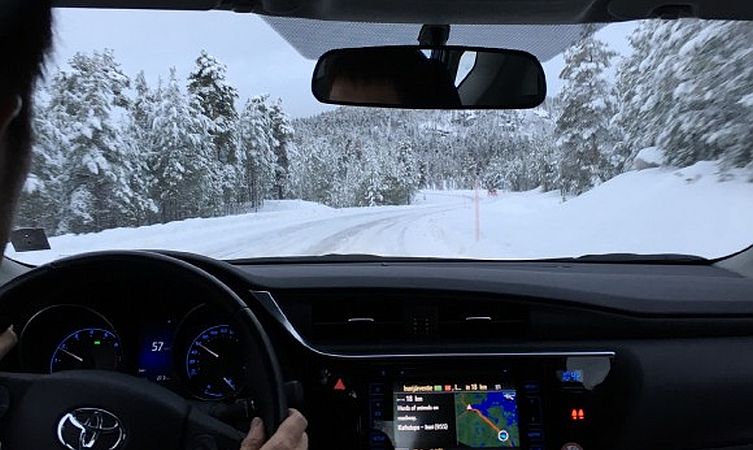 With considerable hours of Arctic driving under their belts, the team members felt more confident of their ability to safely navigate such challenging conditions. This brought them one step closer to Copenhagen, Denmark, and the official restart of the European tour.
The Bella Center conference venue in Copenhagen served as the team's base for preparing the ten-car convoy for the official start. As before, the convoy would be led by the mighty Land Cruiser, followed by Mirai, Yaris Hybrid, C-HR Hybrid, Proace, RAV4 Hybrid and a Pruis Plug-in. Also joining the convoy was a carefully selected competitor set, which would provide valuable opportunities for comparison.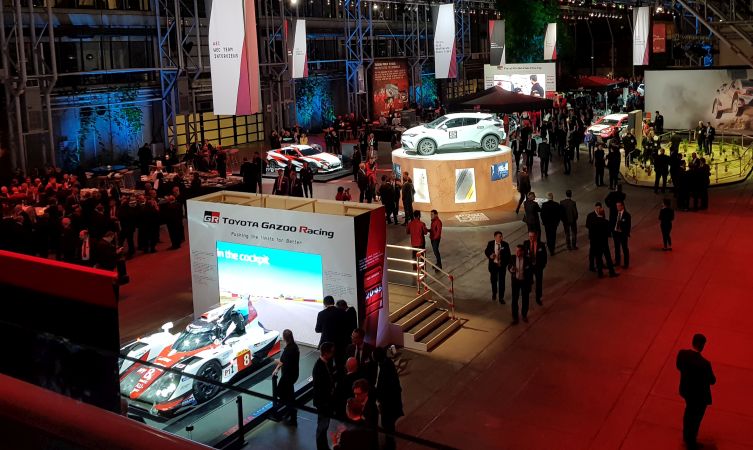 Additional members were welcomed to the team, bringing the count to 30. As we got acquainted, there was a shared feeling of excitement as we agreed that it was a great honour to be ambassadors for our respective countries and join forces to assist in the vision of creating even better cars.
Before that could begin, however, we had to rehearse for the European Retailer Meeting – a conference occurring only once every four years and that outlines Toyota's future strategy. Marking the significance of the event, there were hushed talks about a very special guest who would join us on stage.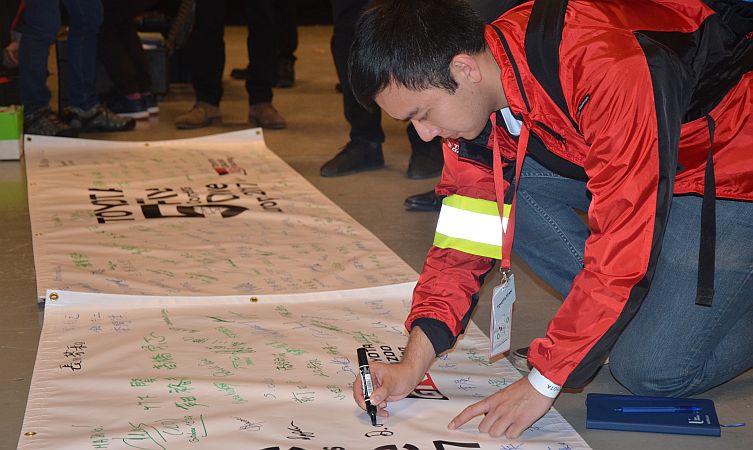 Standing on the platform behind closed curtains, anticipation was high. And then, to the enthusiastic applause of the auditorium, we were unveiled by none other than Akio Toyoda himself. He spoke passionately about the vision of the Five Continents Drive project, how he wanted to banish forever the preconception that Toyota cars were worthy but passionless. In reconnecting with the road, Toyoda-san hoped the Five Continents Drive project would allow engineers to learn and experience the world's roads from the customer's point of view.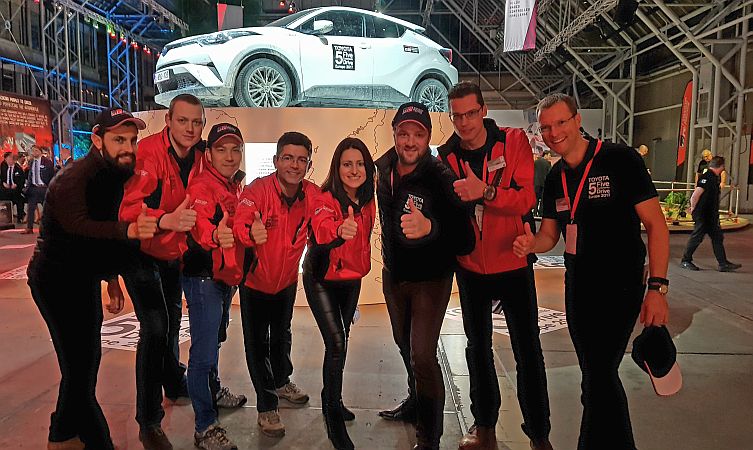 With that he reflected on his time with Tommi Mäkinen in Finland, which would be the end point of the winter tour. Akio wished us well and encouraged us to stay safe and dress warmly. He then concluded his speech by stating his belief that "exceptional people can achieve anything" – a particularly empowering message for those about to tackle over 6,000km and ten further countries. The journey has just begun…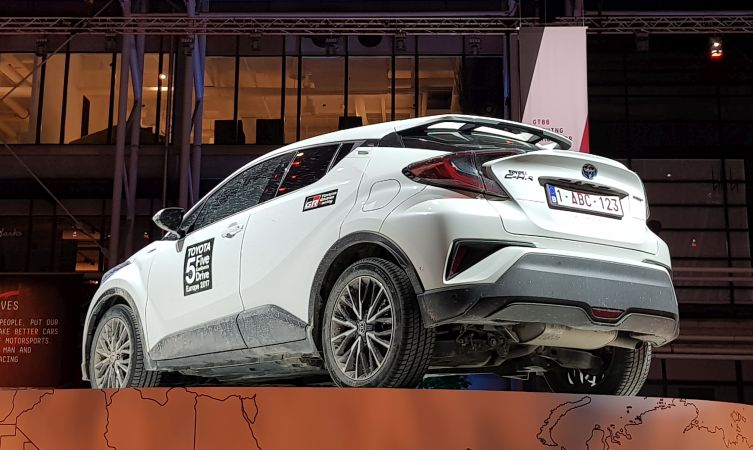 Day 1: Copenhagen, Denmark, to Odense, Denmark
Distance: 412km
Accumulated total: 13,909km
Although still buzzing from yesterday's conference, the Five Continents Drive team was eager to get on the road and start the winter route. For this first day we were joined by executives from Toyota's compact vehicle and research and development departments. Their presence reinforced the fact that this was no glorified meander; it held great significance for the future of Toyota and fun-to-drive vehicles.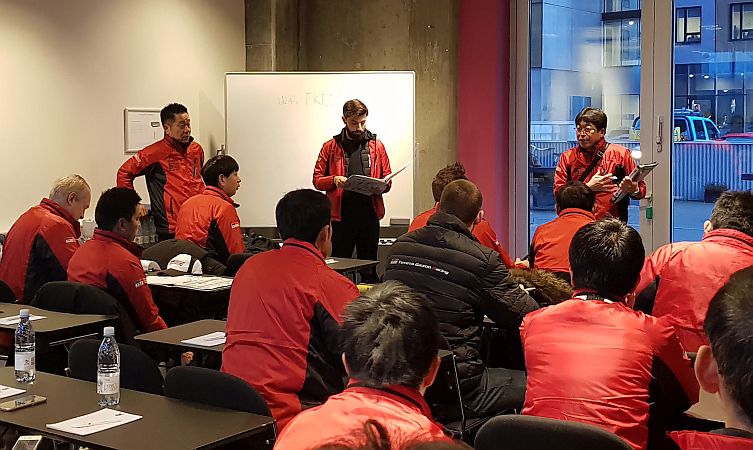 The morning began with an energetic safety briefing by vice captain Jean-Christoph Mathot, an expert technician from Toyota Motor Europe. He outlined a route that would take us directly from Copenhagen to Malmö, Sweden, before snaking back on challenging country roads towards our overnight in the city of Odense on the Danish island of Funen. Team captains Takashi Yada and Gerald Kilmann then closed the session with the encouragement to have fun yet have a safety-first mindset.
Following a meticulous 24-point safety check, the convoy set off, led by the same Land Cruiser V8 that has already conquered Australia, Latin and North America, and western Europe. Leaving Copenhagen on the E20 highway, it wasn't long before we reached the Øresund Bridge, an engineering marvel that spans the straight between Denmark and Sweden.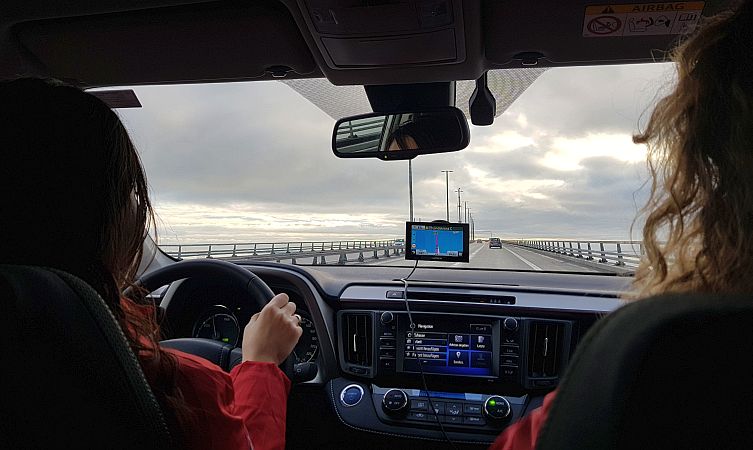 Having stopped at a modest service station for lunch, we jumped back in the cars for the return to Denmark. But this time via winding country roads that offered various surfaces, inclines and shady areas that masked treacherously icy patches. It was a rollercoaster of sorts, demanding immediate reactions from both car and driver.
Thankfully unscathed by this brief experience of Swedish backroads, the road to Odense saw the team experience a Danish rush hour. This experience is something of a misnomer because it begins at around 15:00 and lasts into the early evening. Dejan Jankovic, Product Specialist with Toyota Denmark, explained that the length of the working day often changes with the season so that people have the chance to travel home (many use bicycles) in daylight.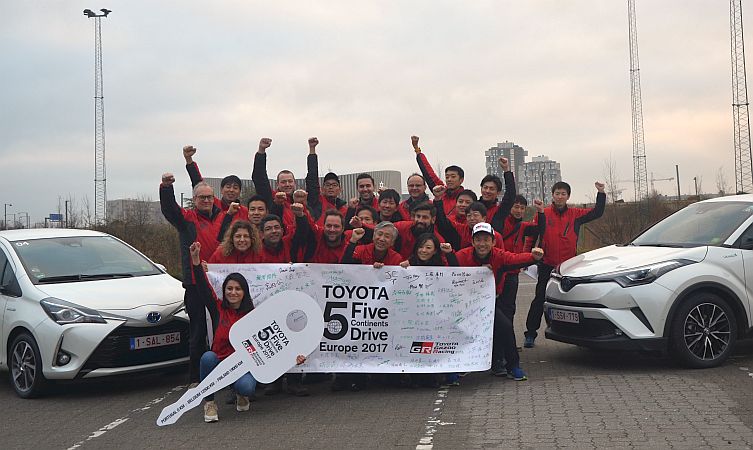 Nevertheless, a haze of headlight signatures, brake lights and a mandarin sunset illuminated our way to the end of a safe and successful first day.
Day 2: Odense, Denmark, to Hamburg, Germany
Distance: 316km
Accumulated total: 14,225km
Morning arrived with the sunlight peering across frostbitten trees. Although today's journey to Hamburg was a shorter driving distance than the day before, it still demanded equal attention as the team got reacquainted with the German autobahn.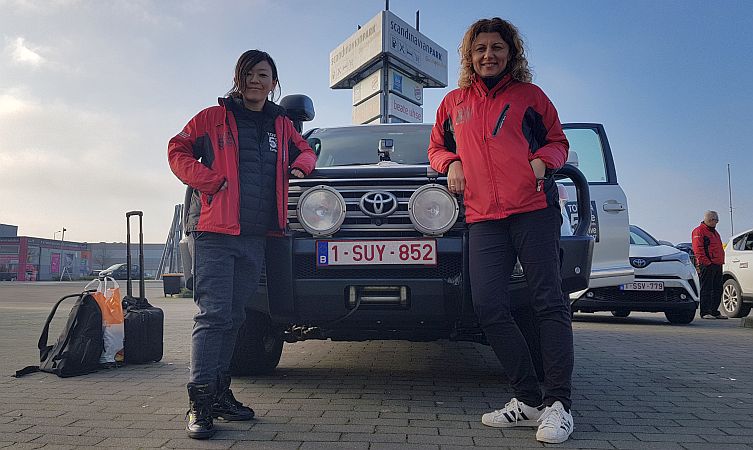 Beginning on the Danish E45, as soon as we passed the German border town of Ellund it felt like we immediately transitioned to autobahn mode. Our driving styles changed, awareness of distances between vehicles increased, and we averaged much higher speeds.
Group leader Tom Maes, from Toyota Motor Europe's powertrain engineering and development department, finds that the autobahn provides a rich, immersive experience for evaluating vehicle responsiveness and driver styles. He commented: "As a driver, subjective criteria should match objective criteria."
In other words, what you feel (subjective) should match what you expect from your input (objective). It's the reason why the GT86 is so adored for its intuitive responses and why Tom is busy working on replicating that balance on future – and extremely hush-hush – Toyota projects.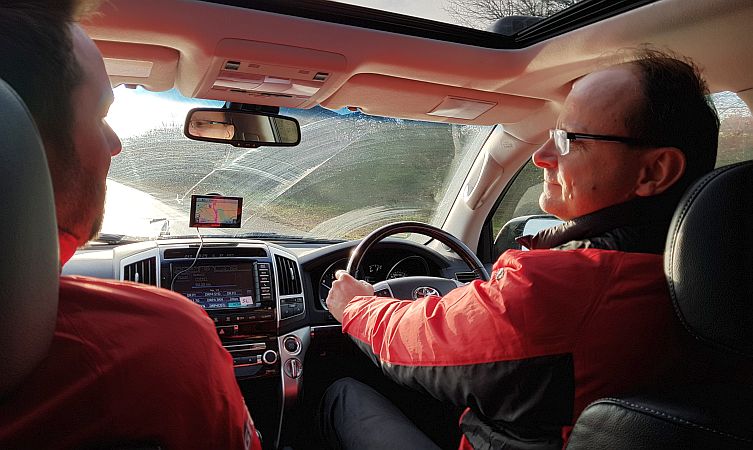 Following that intriguing comment, the road slowed for road works and speed restrictions, delaying the team's arrival that evening. Dinner was accompanied by an origami challenge to create a model crane, making many of us wonder how next week's activities would unfold. A weekend break in the port city of Hamburg provided an opportunity for us to mull over that thought.
Learn more: Toyota Five Continents Drive, Europe – Summer week 1