Adam Morgan, one of 2012's quickest newcomers to the BTCC, is to return to the championship next season at the wheel of a Toyota Avensis prepared by his family team, Ciceley Racing.
Ciceley – headed by Adam's father, ex-racer Russell Morgan – has bought an Avensis chassis from Dynojet Racing for its step up to the Dunlop MSA British Touring Car Championship and plans to reform the successful squad which propelled Adam to championship victory in the Ginetta Supercup in 2011.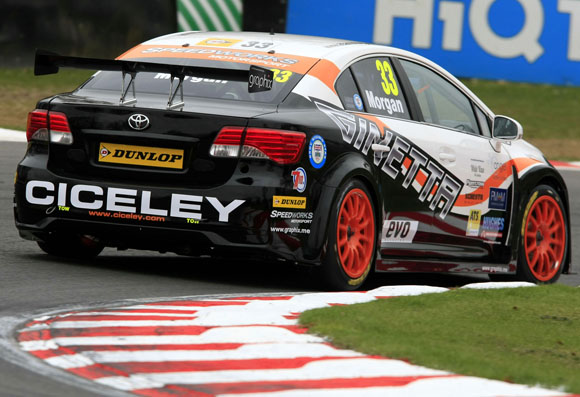 Adam's Avensis, the car raced to podium finishes by Frank Wrathall in 2011, is already undergoing preparation for the forthcoming season, and Ciceley's Lancashire workshops are being readied to house it. The team aims to have the Toyota on track for winter testing well ahead of the start of next season.
"We are well on the way with the project," said Russell Morgan, "and we are enjoying getting the old team back together around us and planning Ciceley Racing's BTCC debut. It will be a big step for us, and we are looking for an experienced race engineer to help us, but we are relishing the challenge.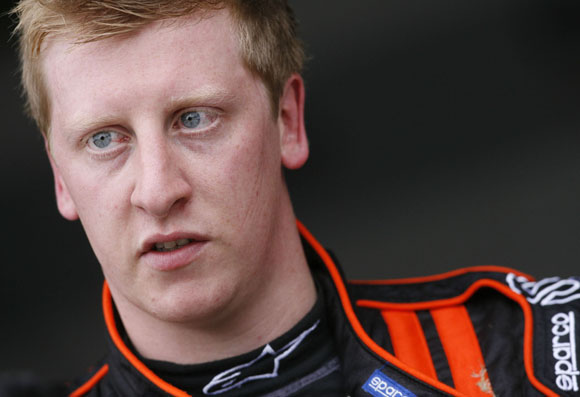 "The only sadness is that it means the end of our fruitful association with Speedworks Motorsport. Christian Dick and his team have worked tirelessly on Adam's behalf throughout this season and have helped bring him on in leaps and bounds, for which we will be eternally grateful. This was not an easy decision for us and finances were the main consideration."
Adam won his drive with Speedworks thanks to his 2011 Supercup victory and the Ginetta BTCC Scholarship which went with it. Morgan endured a tough rookie season in the UK's premier race series, but established himself as a quick qualifier – his average grid slot for the year was 11th – and he collected his first championship points mid-season, going on to finish inside the top 10 in four races.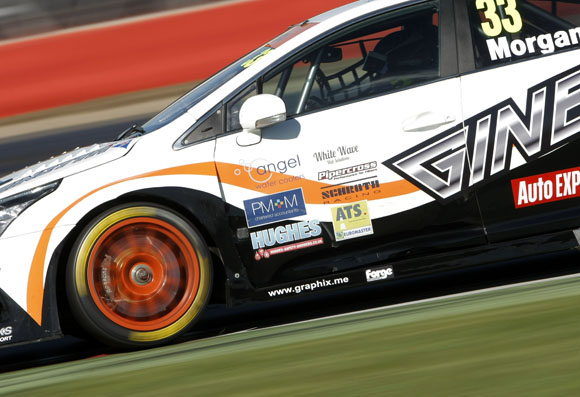 "Our hope for 2013 is for an improvement in Adam's luck and to become a top-10 regular," said Russell, "and then maybe to be able to snatch a podium…"
Adam is relishing his new challenge: "We have a lot of work to do and a lot of stuff to sort out, but it should be great and I am really looking forward to it. This is a family team and everyone likes really to get stuck in and to help out. We will be organising every aspect of every race weekend ourselves and that is something that we all enjoy doing. Obviously it's a bit of a step up to touring cars, but we are going to give it a go: it all worked really well for us in 2011 in Ginettas.
"It's a shame to be leaving Speedworks: they are a great bunch of lads and despite my not having had the best season's racing they have been great at helping me out and keeping me focused and committed, so I really want to say a massive thank-you to them.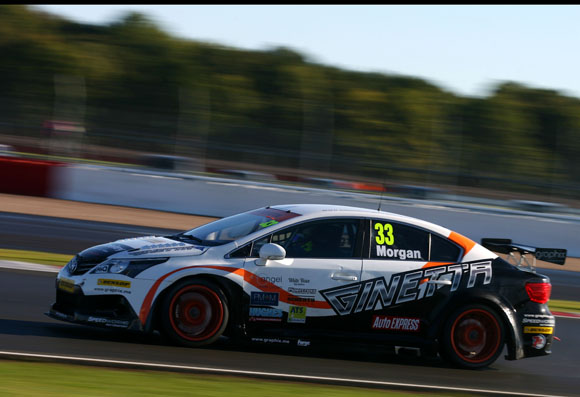 "Now we are going to crack on and hopefully get the Toyota ready well before the season starts so we can get out testing. We would really like to get everything done well in advance and get five or six days of testing in the bag so that we are fully prepared and ready to go, and hopefully we can then hit the ground running.
"This year was a challenging one for me. I learned a great deal about the car and about set-up. I believe I showed that I have the pace to compete in the top 10. Now it is all about now getting the results."
The opening rounds of the 2013 Dunlop MSA British Touring Car Championship are scheduled for Easter Sunday (31 March) at Brands Hatch.