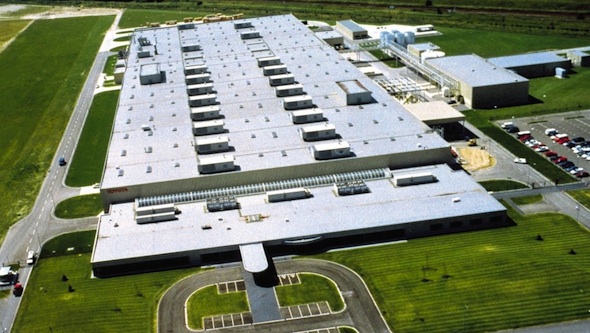 The world's top rally drivers will visit the Toyota Motor Manufacturing UK engine plant at Deeside in North Wales when it plays host to the Wales Rally GB next month.
Following the event's move from Cardiff, this year's rally, which runs from November 14th to 17th, will be based at a brand new £250,000 venue that adjoins the site.
The eight-acre service park will act as a base for the 150 rally teams competing in the final round of this year's FIA World Rally Championship. The Toyota plant, which builds VVT-i petrol engines used in the Auris and Auris Hybrid among others, will host the event's headquarters and media facilities.
The service park will also feature a dedicated industry awareness experience for local schools, food and entertainment including live music, firework displays and a 'fun zone' with amusements.
"We have invested considerable funds into this fabulous new service park in Deeside and we want to encourage as many people as possible to come and see the cars, experience the event and have a great time," said Andrew Coe, Chief Executive of event organisers International Motor Sports Ltd.
"Deeside is not only perfectly placed for some of the legendary Welsh forest stages and the two new family-friendly RallyFest stages at Chirk Castle and Kinmel Park, but also is close to major roads such as the M56 and A55 thus providing those living in places like Liverpool and Manchester a rare chance to experience the excitement of World Rally Championship. It's a not-to-be missed opportunity and another important element to the revitalisation of Wales Rally GB."
Find out more about Toyota manufacturing in the UK by viewing our Factory to Forecourt timeline.