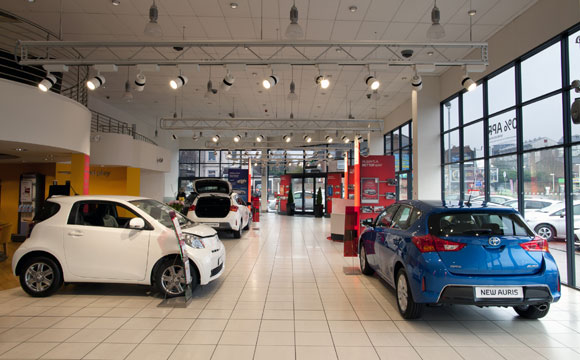 Toyota dealers have been named among the very best in the UK in the 2013 Auto Express Driver Power survey.
Our dealer network took third place overall in the study, in which more than 46,000 people gave their opinions on their car ownership experience.
Toyota dealers scored highly across all seven categories surveyed, particularly 'progress and cost of work', 'value for money' and 'your dealer overall'.
Auto Express's analysis of the result said: "It's hard to find fault with the manufacturer's dealers. Owners are happy right across the board, and the maker is especially good at keeping them informed… Toyota deserves plenty of credit for its performance."
Comments from owners included 'staff go out of their way to make sure you are completely satisfied', and 'they always try to arrange a service around your needs'.
Back in May, the 2013 Driver Power survey revealed that the current Toyota Yaris is the most reliable car on the road.
The vote of confidence in Toyota's dealers comes just after another positive rating from car owners in the 2013 Which? Car Survey, where several models topped their category in the reliability stakes.
You can find your nearest Toyota dealer here, or find out more about our range at toyota.co.uk.