Ever wondered how Toyota ensures its staff across the country are offering you the best advice and knowledge possible? A trip to Always A Better Way Live last week showed us.
The Always A Better Way Live events are an interactive training experience which give Toyota staff a wider appreciation of our cars and the markets they are competing in, and were formulated to ensure our staff provide customers – new and returning – with the highest standard of service.
The day started with Toyota staff gathering under a banner declaring 'We Are Hybrid', deep within the bowels of an ArenaMK decked out in game show cladding. Clearly, this was a training day with a difference.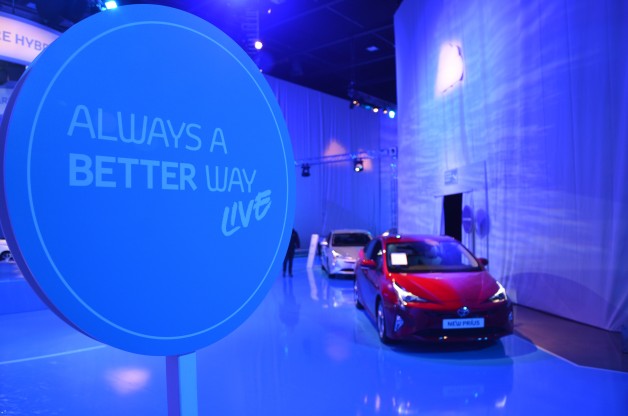 With the new Prius and new RAV4 Hybrid taking centre stage at this year's event, the day's activities sought to impart essential information dealers need to ensure that, when a customer walks into their showroom, they're fully clued-up on Toyota's hybrid technology.
Hosting the event was Nicki Shields, presenter and pit-lane reporter for ITV's coverage of the FIA Formula E Championship. As a notable champion of alternative fuels, Nicki was much more than a recognisable face, and took a leading role in sessions about the current state of the hybrid marketplace.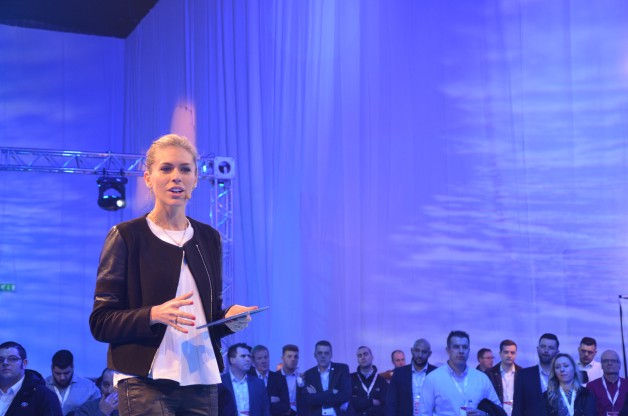 "Coming here today and teaching everyone how important the hybrid marketplace is has been fantastic," Nicki told us.
She's not wrong about the importance of hybrid. We're now celebrating 16 years of Toyota hybrids in the UK. During that time our hybrid range has expanded from the pioneering first generation Prius in 2000, to eight different models by the end of 2016 – including the C-HR, which will be revealed in its final form at this year's Geneva Motor Show.
With European emission standards set to get tighter and tighter, Toyota is leading the way on cutting emissions, and dealers were reminded of this during Nicki's session about the hybrid experience.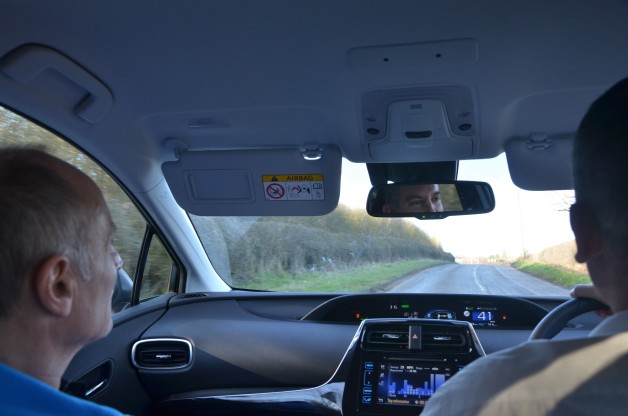 2016 will see a 'complete movement' in the industry towards hybrid, says Nicki. Reasons such as environmental pressures and changing legislation have played their role, but people's attitude to hybrid is changing as well. "People have heard about hybrid before, they're aware of it and they're quite happy to embrace it. All these things together contribute to the fact that 2016 is going to be a massive year for hybrid and I think we're going to see that at the Geneva Motor Show," predicts Nicki.
Currently, 25 per cent of Toyota models sold are hybrid, and our dealers will be the ones that help us achieve our 50 per cent target by 2020, so it's vital that they can answer questions and misconceptions consistently.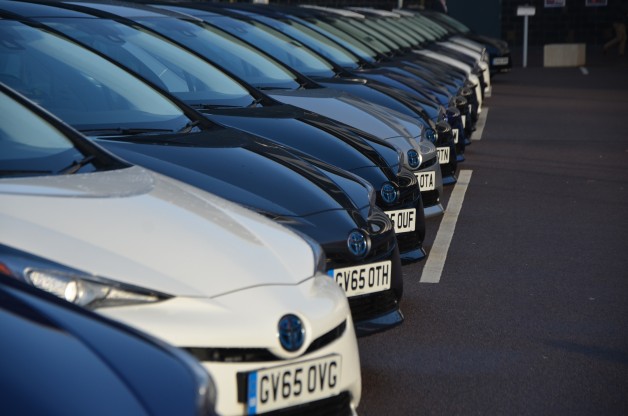 Daniel Wells, who travelled from Toyota Motorline Canterbury, highlights the importance of our network having its hybrid know-how topped up: "I've worked in places where the knowledge is all over the place. But now, when customers are talking to you, if they come back another time and talk to someone else you're not contradicting each other.
"We're all on the same wavelength, we've all got the same knowledge and enthusiasm," he added.
As the day wore on, points were accumulated according to how the dealers used the information they had been given. In the end, the author's very own Blue Team ran out tight winners – but every team proved that not only had they learned something, but they took this information home with them, knowing how it can improve the service they offer to their customers.
Events like these solidify the knowledge and identity our dealers share across the country. Always A Better Way Live ensures that the next time you walk into a Toyota showroom wondering what all the fuss is about hybrid, our dealers will be able to share that knowledge and enthusiasm with the most important people of all – you.
Now, we challenge you to put our dealers to the test. Find your local dealer on the Toyota website, and let us know if their knowledge impressed you.