There's no doubt that 2012 is a big year for Toyota fans. Hot on the heels of announcements about Yaris Hybrid and GT86, we have the official confirmation of the UK price and specification of our new hybrid MPV, the Toyota Prius+…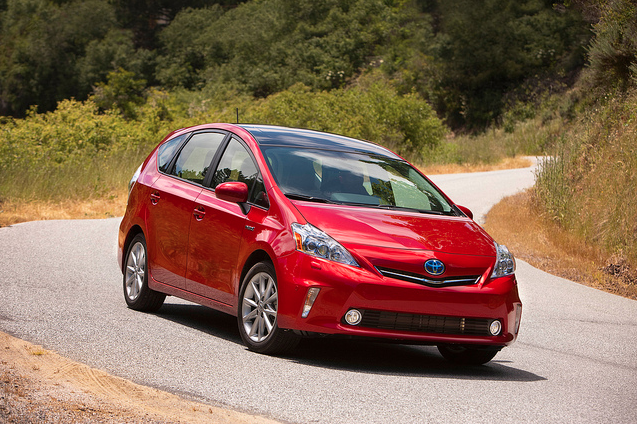 Europe's first full hybrid seven-seater is available to order now, with prices starting from £26,195 OTR.
Prius+ is the only seven-seat model available in the UK to offer CO2 emissions below 100g/km, at just 96g/km (T4 grade).This means zero road tax and exemption from the London congestion charge. The CO2 emissions for the range-topping Prius+ T Spirit are only marginally higher at 101g/km.
With petrol prices at an all-time high, Prius+ offers a compelling alternative for MPV owners. The official combined cycle fuel economy figures are 68.9mpg for the T4 and 64.2mpg for the T Spirit.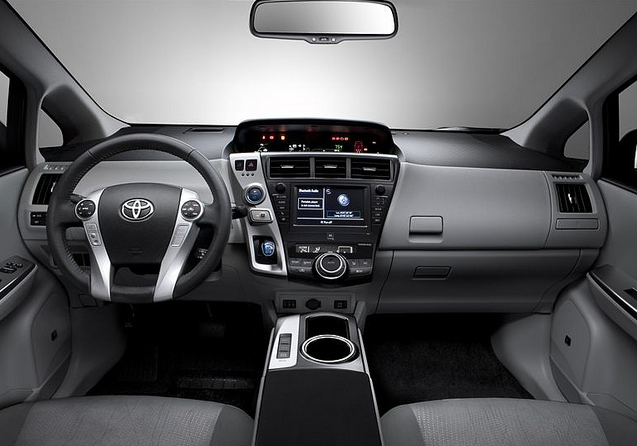 Features and options
Prius+ is available in two grades: T4 and T Spirit. Let's take a closer look…
The 'entry-level' Prius+ T4 is packed with features, including 16-inch alloy wheels, Toyota Touch multimedia system, six-speaker audio and Bluetooth connectivity. But that's not all, this model also includes the head-up display, rear-view camera, smart entry and start, automatic air conditioning, electric windows, power folding mirrors, panoramic roof with automatic shade, touch tracer controls, driver seat electric lumbar adjustment, rain sensing wipers, rear sun shade and LED running lights. Wow!
So what's left to pack in to the T Spirit? We're glad you asked. The top-of-the-range Prius+ takes the regular T4 specification and offers the following upgrades: 17-inch alloy wheels, Nagara black leather seats, Toyota Touch and Go Plus satelllite navigation and touchscreen multimedia system, eight-speaker audio, advanced Bluetooth connectivity with traffic information and voice recognition with text-to-speech function.
As well as space for seven people, both Prius+ grades offer five separate folding rear seats along with 200 litres of luggage space. Stow the third row of seats and you have 505 litres to fill.
The full range of equipment and styling options for Prius+ will be announced closer to the car's launch this summer, however we're happy to confirm that leather upholstery and the Toyota Touch and Go Plus system will both be available for T4 models.
Seven must be a lucky number for Prius+ owners as that's precisely the number of colour options available, too! The exterior choice includes Pure White, Astral Black, Decuma Grey, Tyrol Silver, Vermilion Red, Orion Blue and White Pearl. To see what these colours look like, click here to visit the Prius+ page on the Toyota UK website.
The Toyota Prius+ is available to order now, with on-the-road prices from £26,195 for the T4 and £29,495 for the T Spirit. More images can be found in our online photo gallery.
To found out more, visit Toyota.co.uk or contact your local Toyota Centre.
Think the news ends there? Stay tuned to the blog for upcoming news about Prius Plug-in! To keep up with the latest announcements, why not join us on Facebook and Twitter?
Update 10/04/12: UK pricing and specification have now been confirmed for the new Prius Plug-in – click here to find out!