John McIlroy, deputy editor of Auto Express, takes a ride in the new C-HR with chief engineer Hiroyuki Koba.
Car manufacturers tend to guard prototypes pretty studiously. They don't want rivals getting a glimpse of what's coming next for starters, or the general public becoming too accustomed to a vehicle before they can actually buy it. So the idea of allowing journalists near cars that haven't even been signed off is enough to keep most automotive engineers and their colleagues in marketing awake for weeks on end.
But that's just what Toyota did earlier this week with its forthcoming C-HR, the new crossover that's designed to sit underneath the RAV4 in the line-up. The project's chief engineer Hiroyuki Koba (pictured below) and senior engineer Rembert Serrus joined hacks just north of Paris to give them an early taste of the car, at least six months before it's likely to reach showrooms.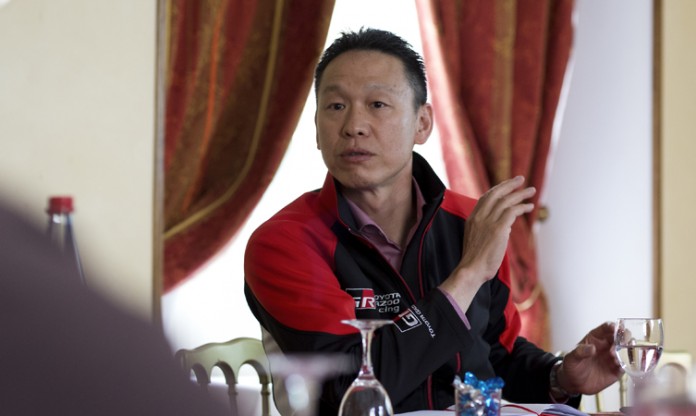 The C-HR uses the Toyota New Global Architecture – and shares a lot of chassis parts with the latest Prius. Koba and his team have retuned the steering and suspension for the C-HR, though, hoping to give it the agility of a family hatchback, with the practicality and elevated driving position of an SUV.
Koba himself decided that should be the goal, after he conducted an extensive batch of research into European driving habits. "Japanese drivers tend to slow down around corners in case there's something coming the other way," he said. "In Europe you don't do that so much, so you really need steering that is accurate and precise handling."
See also: New Toyota C-HR ride review from Auto Express
The C-HR was revealed at the Geneva motor show last month, but our test prototypes are still wrapped in a swirl pattern designed to make it hard to pick out the car's lines.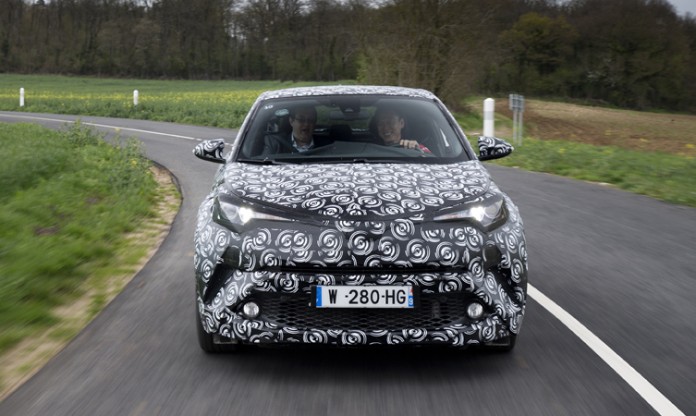 It's clear from the roofline, though, that it's more of a crossover than a pure SUV – and while the extreme curves at the front and rear (particularly the tail-light area, which must be a pain to produce) won't be to everyone's tastes, they're certainly going to make the C-HR stand out.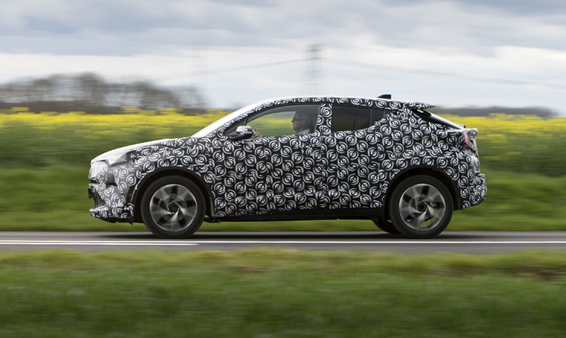 As we drive along – first in an automatic car with Serrus, then in the manual-gearbox version with Koba-san – the Toyota engineers are remarkably candid about the process that brought them here. At the very start, they tell us, the C-HR was a smaller car – but once Toyota decided what it actually wanted to achieve with it, it realised it needed to be bigger altogether, so the original concept was scrapped (it's now shorter than the RAV4 but bigger than the Nissan Juke, for example).
That distinctive rear end was a challenge in terms of aerodynamics, too – and the rear spoiler at the top of the hatchback glass plays a crucial role in lowering the car's drag and helping fuel efficiency.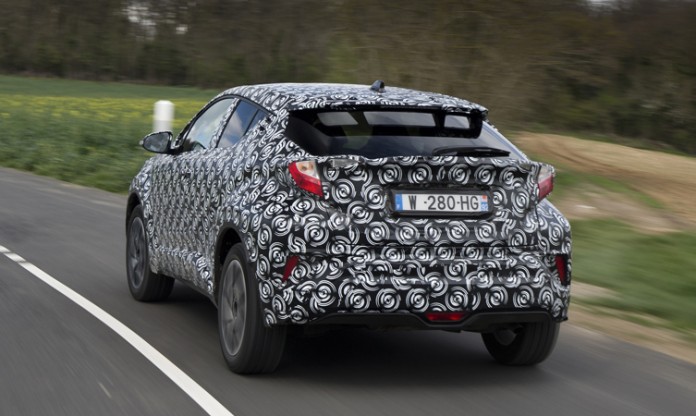 And underneath the cloth sheets covering the dashboard, there's a fascia made out of higher-quality materials than we've seen before. We spy a flash of gloss-black trim around the heating controls, and a prod around the front of the car detects plenty of soft-touch finishes.
See also: Toyota C-HR: concept car vs production car
It's hard to give a verdict from the passenger seat, of course – but based on Koba-san's enthusiastic driving style, the C-HR hangs on extremely well in corners and does a decent job of isolating bums on seats from the worst French potholes and cobbled streets.
I find myself writing that it has promise, then – which is as much as Koba-san and his team can hope for when we're not yet allowed behind the wheel. For the next phase, we'll have to wait until the autumn – when the nerves will ramp up again.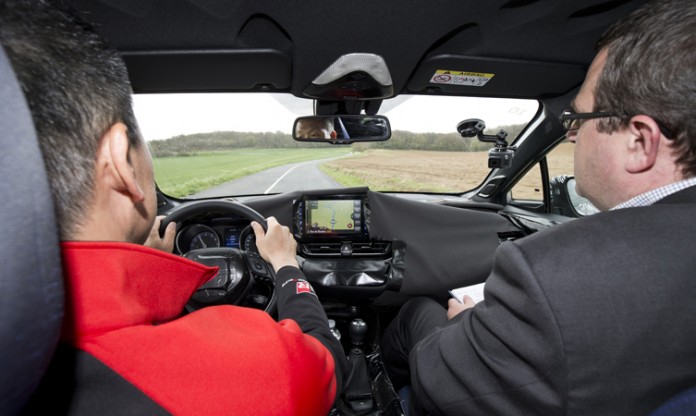 You can follow John on Twitter here