The Toyota bZ Compact SUV Concept has made its European debut in Brussels, giving a glimpse of what the future could hold as Toyota extends the electrification vision of its bZ "Beyond Zero" sub-brand.
The concept is a full battery electric vehicle (BEV) for the C-SUV market, Europe's largest segment. Positioned alongside the Toyota C-HR Prologue, it illustrates Toyota's multi-technology approach to reducing carbon emissions, meeting customers' diverse needs and supporting sustainability through extended product offerings.
The Toyota bZ Compact SUV Concept has been designed in Europe by Toyota European Design and Development (ED2) in France. It displays a new "clean-vital" design approach that combines minimalism with futuristic vitality. It is a zero-emission model that uses low-impact, sustainable materials, delivers dynamic performance, applies cutting-edge technologies and presents a stylish appearance.
The car's aerodynamic form enhances its futuristic look, with the wheels pushed out to the corners to create a powerful stance. Short overhangs and swept-back angles express its advanced technology content, while a narrowed-down cabin gives an agile, low-drag look. The concept model measures 4,538mm long and 1,560mm high.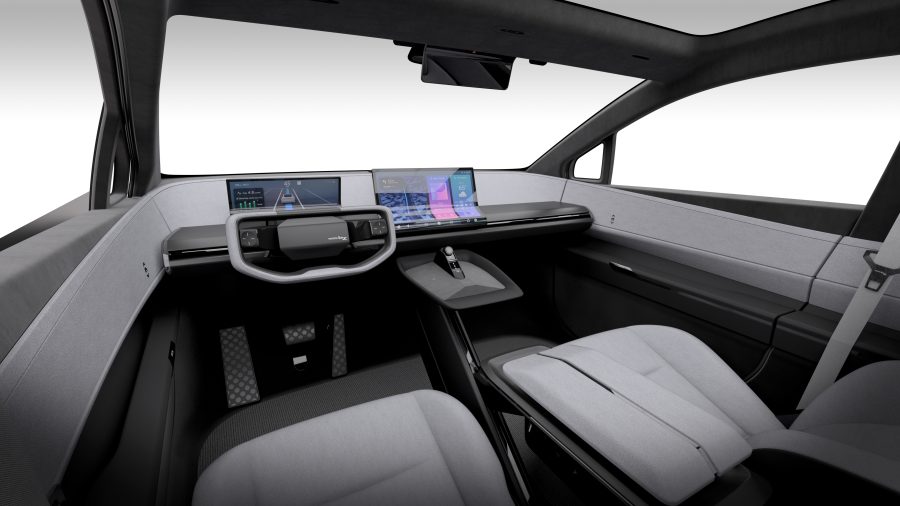 The edgy styling extends to the interior with distinctive, premium finishes. There are several eco-friendly touches, such as seating made from plant-based and recycled materials, following the Beyond Zero theme. An in-car personal assistant connects the driver and passengers with the vehicle through audio and lighting cues that move around the cabin, responding to requests or commands.
Through its Beyond Zero message, Toyota envisions a future in which carbon neutrality is achieved through the practical introduction of products with advanced, alternative fuel and zero-emission powertrain technologies. In Europe, Toyota plans to introduce six bZ brand models by 2026. Such a diverse, electrified portfolio will help propel the company towards its global goal of carbon neutrality by 2050.
Further information about the bZ Compact SUV Concept will be revealed in December 2022.
All information is correct at the time of publishing.