Spring is on the way, and a new year blossomed at Toyota dealers across the UK on Saturday as the first of the new 14-plate cars were delivered to customers.
Here's a selection of the highlights of the best images shared by our dealers on Twitter.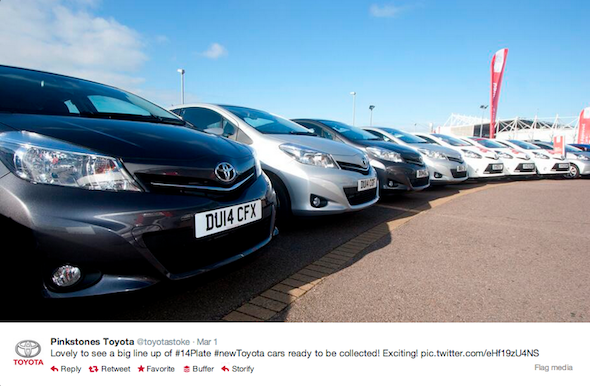 Pinkstones Toyota in Stoke kicked the day off with this great picture of 14-plate Yaris and Aygo models waiting for their new owners.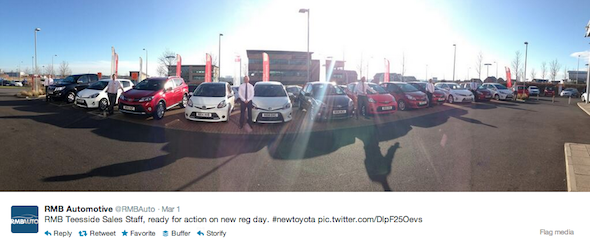 …just like RMB Automotive in Teeside.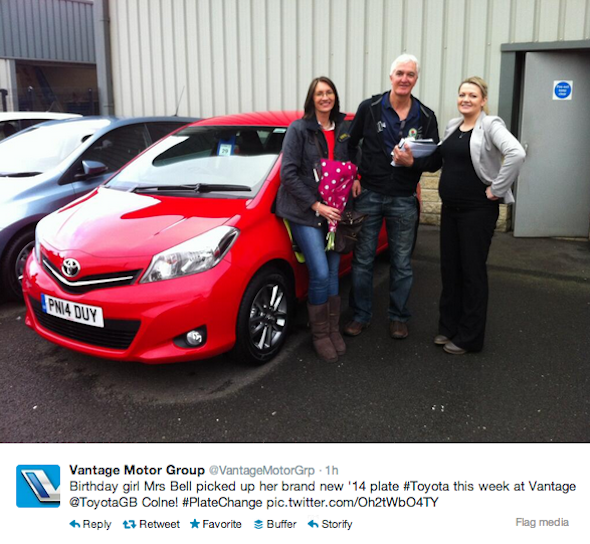 First up, Mrs Bell, who collected her new Yaris and celebrated her birthday in one day – we're jealous!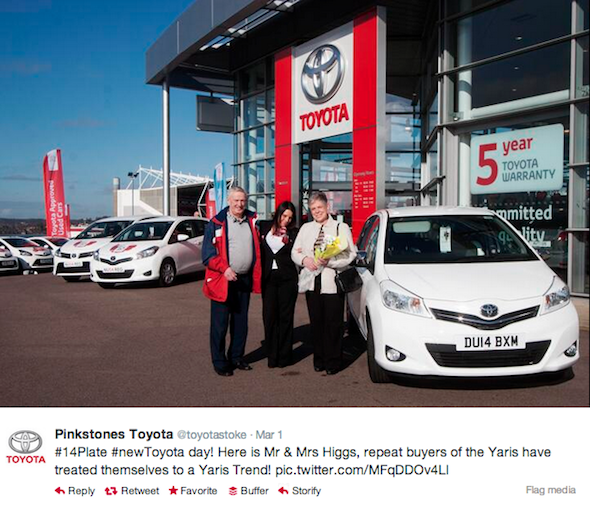 Loyal Toyota customers Mr and Mrs Higgs collected their new Yaris Trend.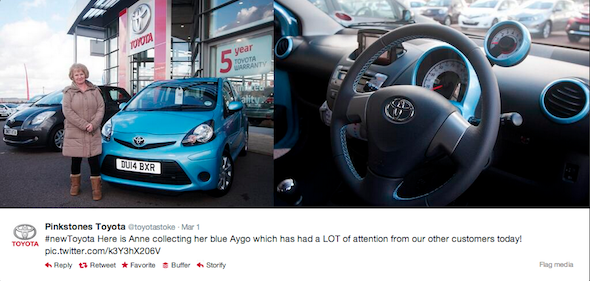 While this Aygo in Napoli Blue grabbed the attention of Pinkstones' customers before collection. Good choice Anne!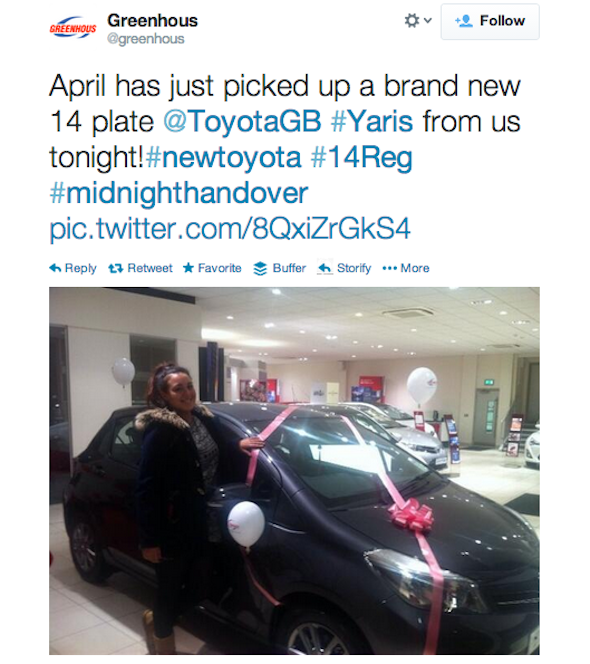 April chose to collect her new Yaris at the first opportunity, taking hold of the keys at midnight.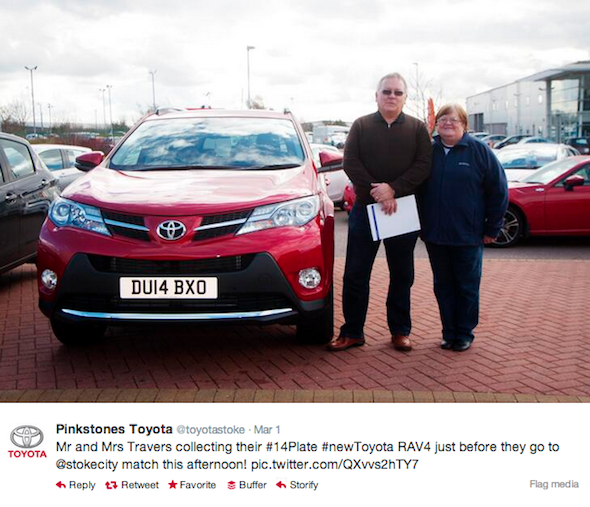 There was cause for double celebration for Mr and Mrs Travers come Saturday evening – they'd picked up their new RAV4 and saw Stoke City win against Arsenal in the Premier League!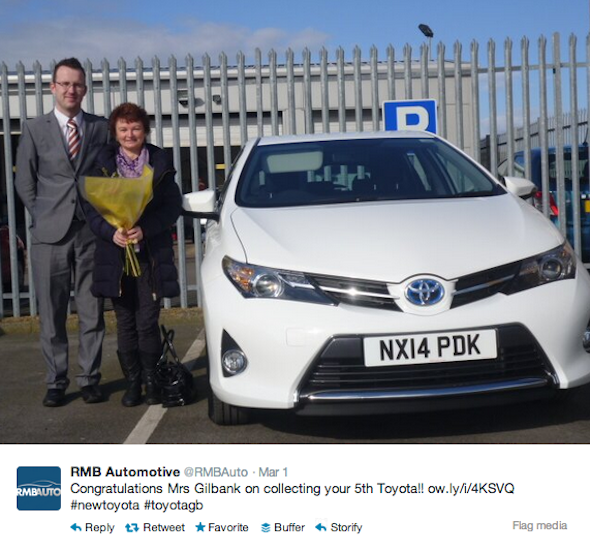 We love our loyal customers – and Mrs Gilbank, who collected her 5th Toyota from RMB, is definitely one!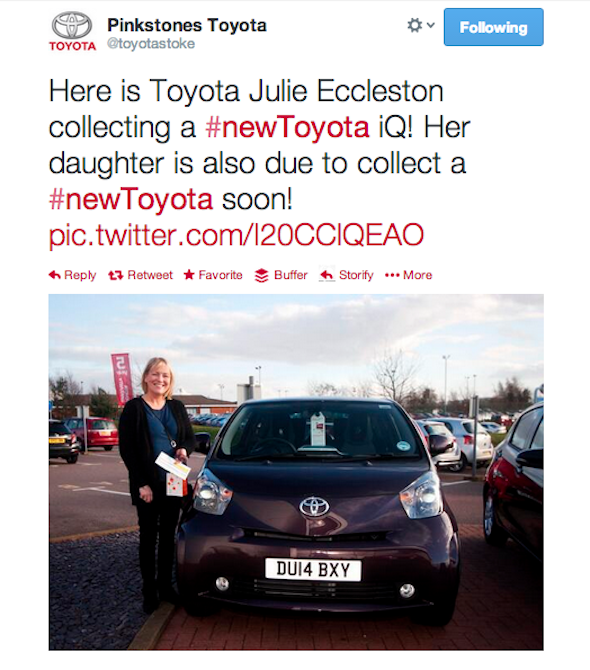 A new Toyota family in the making… Julie Ecclestone's new iQ is soon to be joined by another new car for her daughter.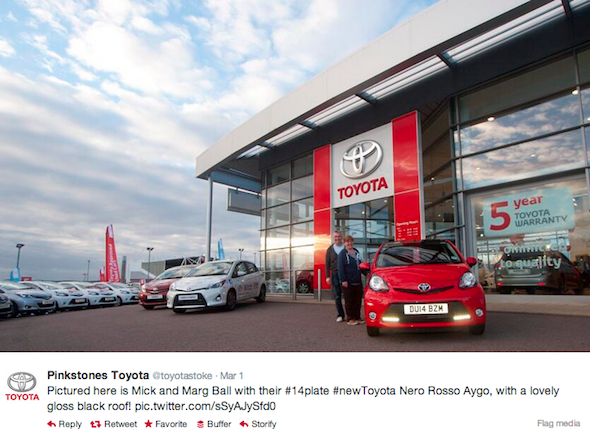 Mick and Marg Ball chose the stylish route for their new Aygo – adding a eye-catching black roof.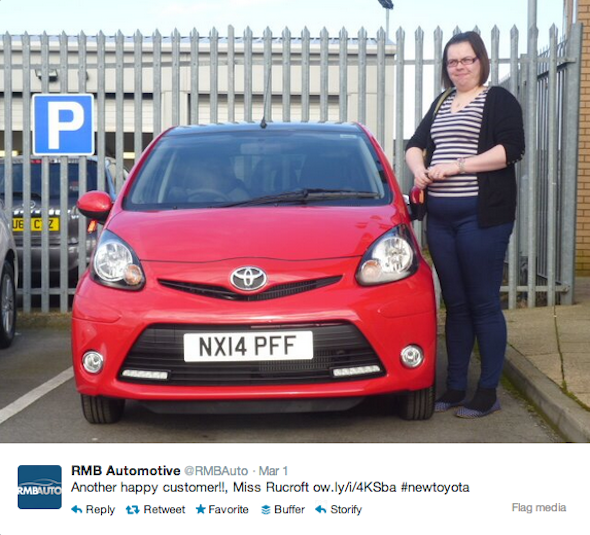 …and here's another red Aygo! This one is now in the proud hands of Miss Rucroft.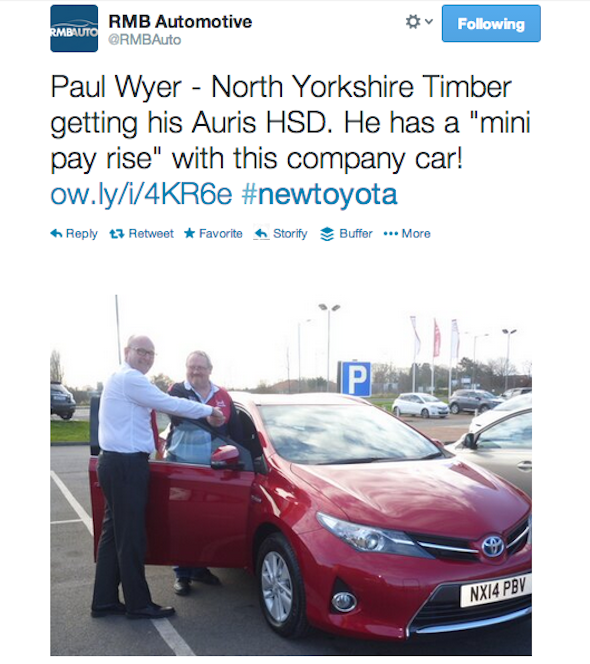 Paul Wyer kicked off March by picking up his new red Auris Hybrid.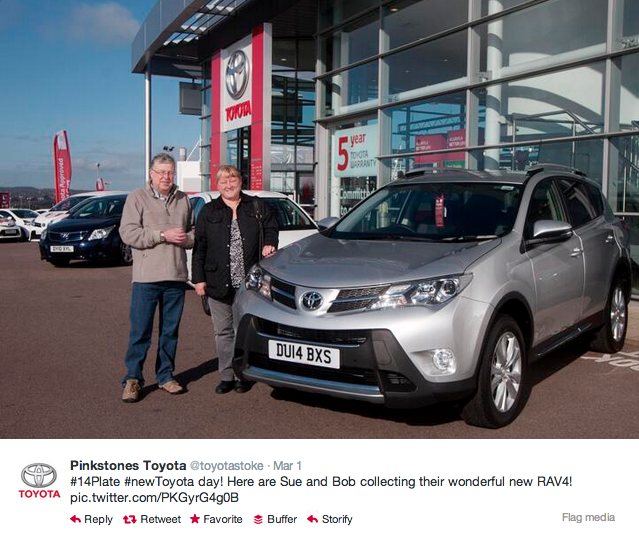 And Sue and Bob drove away from Pinkstones in their lovely new RAV4.
What a day!
Are you collecting a new 14-plate Toyota in March? Share the news with us on Facebook or Twitter!