Can you imagine a time when your car helps to power your home? The technology is closer than you think, we can reveal, as Toyota has developed a system that allows cars and homes to share electricity…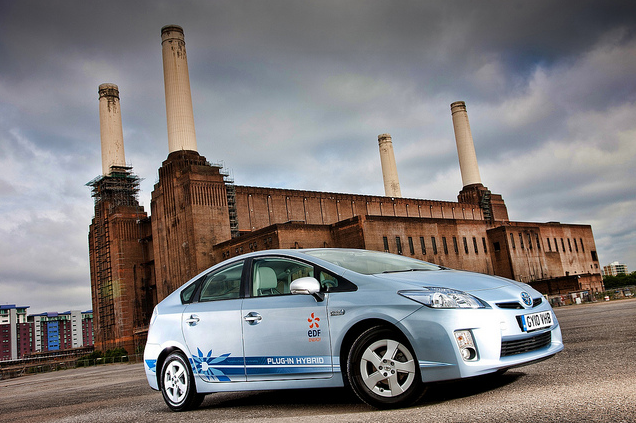 The technology is designed to work with electric-powered vehicles (EVs) and plug-in hybrids, such as the new Prius Plug-in. The V2H (vehicle-to-home) power supply helps manage the flow of energy from home to vehicle, and vice versa.
Toyota will start testing the V2H system using Prius Plug-in at the end of 2012. The system will be installed in ten households as part of the Toyota City Low-Carbon Verification Project² (Toyota City Project) that began in April 2010.
So how does it work?
Each Prius Plug-in is fitted with a converter than changes stored power into AC suitable for home use. The power flow is controlled between the vehicle, charging stand and the home by a special Home Energy Management System (HEMS).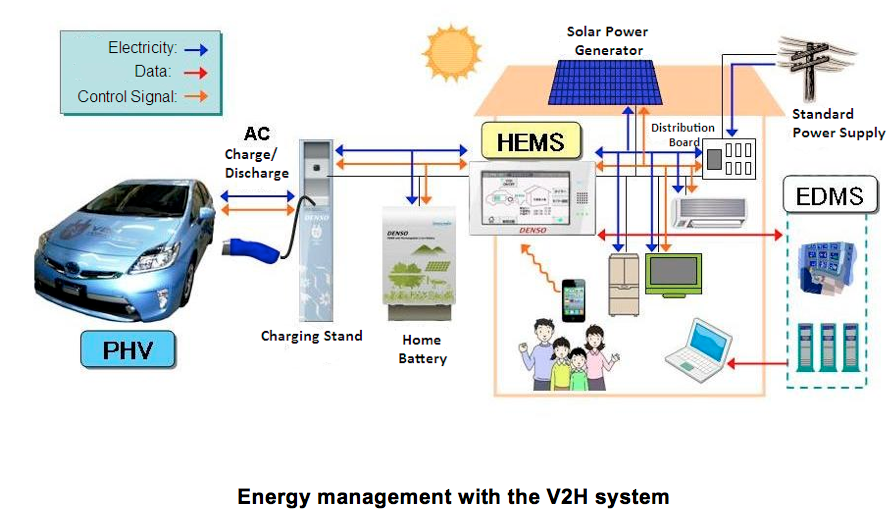 This means that electricity generated from regional or home solar generators, or low-cost late night electricity, can be stored in a vehicle's drive battery and then used to supply power to the household during peak times.
What's more, the system allows the car's batteries to be used as a power source in times of emergency, such as power outages. The car's drive battery would supply power to the home's lights and power outlets via the charging stand.
With a fully charged battery and full tank of fuel, a Prius Plug-in can supply four days worth of power for an average Japanese household (approximately 10 kWh).
In addition to the V2H system, Toyota has also developed devices capable of supplying electricity from Plug-in Hybrids directly to home devices, without a charging stand, for use at emergency shelters in disaster zones. The devices will be installed on the vehicles used in this round of the Toyota City Project tests.
Excited about a future where your home and your car share the same power source? Would you like to be able to use your Toyota as a back-up electricity supply? Let us know your thoughts in the comments section below.
The new Prius Plug-in launches in the UK in summer 2012 – to find out more, visit www.toyota.co.uk.