The year is almost at an end and so too is our review of 2012. We've already covered what happened in Winter, Spring and Summer in the earlier parts of our 2012 roundup, but now it's time to see how we saw out the final months of this year.
October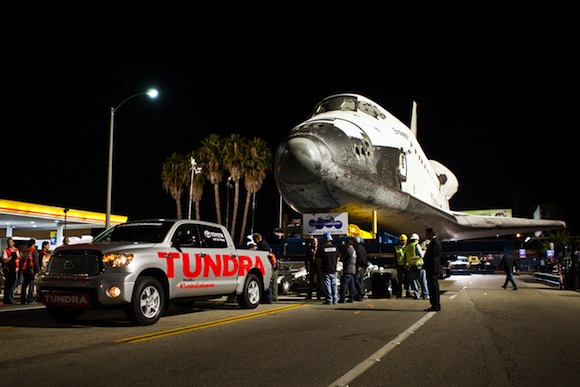 To say October was a busy month on the Toyota Blog is an understatement – we brought you stories of motorsport and award wins, competition winners, space shuttles, celebrity drivers, and more!
Top billing went to a pair of Toyota anniversaries. We marked Toyota Motor Corporation's 75th birthday by looking at 12 cars that define Toyota, just before we celebrated the 20th year of Toyota production in the UK.
But for us, the moment of the month came when we reported on our first Drift School event, which saw 27 eager GT86 fans try the car for the first time and try to emulate Drift King Keiichi Tsuchiya in our Barrel Sprint content – Martin Johnson came out on top in a closely-fought final round at the Prodrive track in Warwickshire.
Next up, we followed Max Maxwell, his skateboarding sons Isaac and Seth and their friends as they toured Cornwall's skateparks and beaches in a Prius+ MPV, after winning our 50 Better Ways to Spend Summer competition. We also caught up with fellow winners, the Jackson family, as they went on a 'holiday at home' in Northern Ireland with a Land Cruiser.
Awards and racing success came as Toyota Hybrid Racing's TS030 Hybrid took a second win in the World Endurance Championship on home soil, an electric racer broke the Nurburgring lap record and the GT86 was named Britain's Best Driver's Car by Autocar.
And finally… comedian Ross Noble told us about his love of the Hilux, just as Daniel Craig said the Toyota 2000GT is his favourite Bond car, the new .
" href="https://mag.toyota.co.uk/new-toyota-auris-gets-the-anime-treatment-video" target="_blank" rel="noopener">Auris got an Anime makeover and a Toyota Tundra pickup made headlines in the US after towing the Space Shuttle Endeavour through the streets of Los Angeles.
November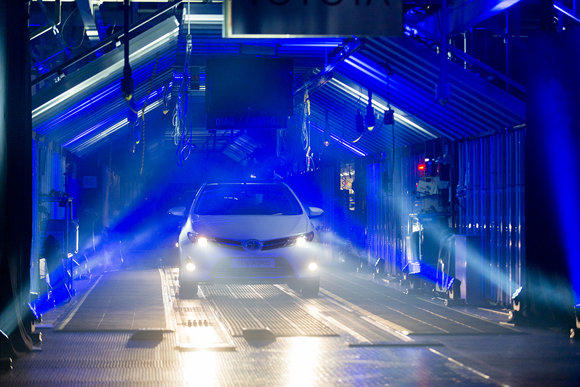 Last month, it was time to lift the curtain on the new Toyota RAV4. The new SUV was officially unveiled at the LA Auto Show, and we got a sneak peek when we interviewed the man behind it.
RAV4 wasn't the only new car in November – production of New Auris started at the Toyota Motor Manufacturing UK plant at Burnaston in Derbyshire. We interviewed Hiroya Fujita, chief designer of the car, and took an early drive in the Auris Hybrid to ask people what they thought of it – find out what they said here.
We also launched our new Toyota Stories strand, which aims to tell the real-life tales of UK Toyota owners – and the first people featured were the Crews family, who take their Avensis on a 5,000-mile round trip to holiday in Turkey each year. Watch their film here.
The Watson family, verifiable Toyotaholics who own a RAV4, an iQ and an Auris also told their story. Find out why by watching their film.
We'll be publishing more Toyota Stories in 2013 – you can submit yours here.
And if you thought the GT86 could go a whole month without winning another award, worry not. It was named Performance Car of the Year by Auto Express after coming out top in their annual test of the year's most exciting motors.
December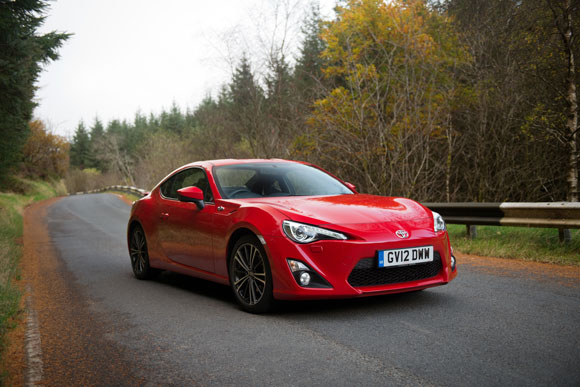 December is a time for giving… so we launched our 50 Better Ways to Spend Winter Facebook competition to give one lucky person and their family a perfect winter break in the UK. It's still open for entries, so why not take part yourself?
If you need some inspiration, take a look at what our four summer winners got up to.
Elsewhere, the GT86 trophy cabinet really started to swell after it took the title of Top Gear's 2012 Car of the Year as well as being named Jeremy Clarkson's personal favourite car of 2012. Not bad!
We also reported on MyToyota, a free online portal which gives Toyota owners a simple and hassle-free way to manage servicing and maintenance, and marked 15 years of the Toyota Prius.
Finally, we gave a little festive treat to you all as we took an exclusive look at a very special Toyota, a classic 1968 2000GT which is currently being restored in the UK.
With a price tag estimated at a mere £500,000, we thought it would make the perfect Christmas gift – sadly, it's already sold.
So that's it! Our review of the year is complete and now we're raring to start 2013. So as we say goodbye to 2012, tell us what you enjoyed on the Toyota Blog this past year, and what you'd like to see in the future.
Merry Christmas and a Happy New Year!
The Toyota Blog team xxx