Toyota will reveal a new family estate car as it pulls the wraps from the Auris Touring Sports at the Paris Motor Show on 27th September, we can officially confirm.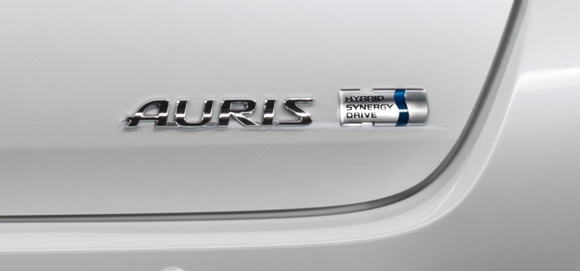 The practical five-door model makes its world premiere at the historic French event and will go on sale in the UK later in 2013.
We've already announced that the new British-built Auris hatchback (below) will be revealed at the show, making its first public appearance.
The reveal of the Auris Touring Sports is just one of five debuts for Toyota at this year's gathering, which will also see a new Verso, TRD tuned GT86 and Yaris Trend revealed.
The new Tourer will be the first estate car version of an Auris and will give the new model even more firepower in the all-important compact/family car market.
And true to Toyota's commitment to advanced, high efficiency technology, it's going to be offered with full hybrid power as well as petrol and diesel engines. This will make it the first car of its kind in Europe to give customers this breadth of choice.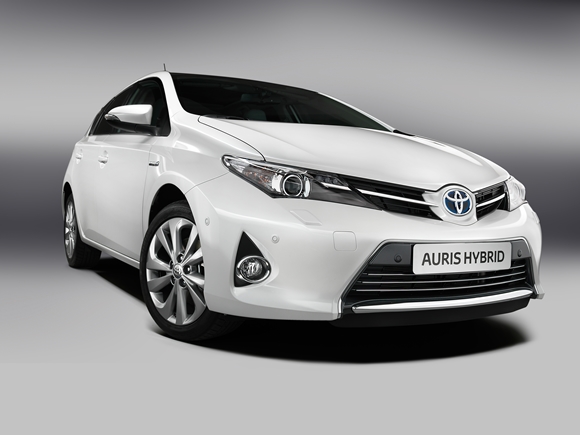 What's more, the new Auris Hybrid hatch will be the most efficient car in its class in terms of power-to-emissions ratio, with more than 1.5bhp for every g/km of CO2 produced. Such is the growing popularity of hybrid with motorists, Toyota expects European sales of new Auris to be split equally between the full hybrid, petrol and diesel models.
Pictures of the new Tourer aren't being released yet, but we can tell you that while it shares the same "face" as its hatchback sister, typically clever Toyota packaging means there is lots more loadspace inside.
You have to go back to the noughties for the last Toyota estate car in this part of the market in the UK, part of the last Corolla range to be sold here. Today this body style commands around a quarter of sales in the mainstream compact/family car market, which makes it all the more important for Toyota to have a strong competitor in place.
With both new Auris and Auris Touring Sports, Toyota is pushing forward with its plan to build cars that are more appealing to own and engaging to drive. We'll be finding out more about this at Paris, when more design and engineering details will be revealed.