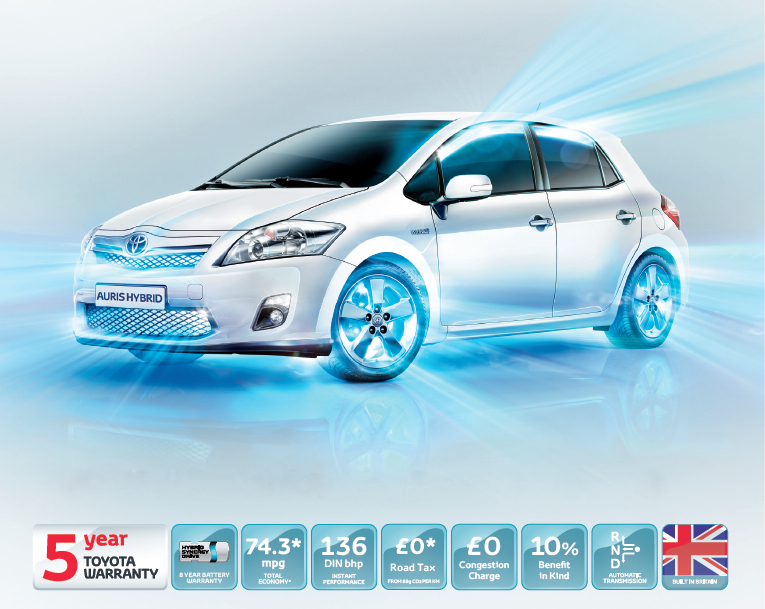 It's finally here – today, 1 July 2010, is the official launch day of the all-new Auris Hybrid. Regular blog readers will know that we've been getting excited about this new hybrid Toyota since it was announced last year. Building on over a decade of success with Prius, the British-built Auris Hybrid is Toyota's first full-hybrid compact family hatchback to go on sale in the UK.
We had the chance to drive the Auris Hybrid in Barcelona, where we asked your questions at the European Press Launch. Now you don't have to go quite so far to arrange a test drive and place an order – just head to your local Toyota centre. We'll be keeping our eyes pealed for the first Auris Hybrids to be out and about in the UK – if you see one, let us know!
The first lucky customers who pre-ordered their Auris Hybrid will be taking the keys to their new Toyota over the next few weeks – we're really looking forward to hearing what you think about your new hybrid Toyota.
With so much happening, we almost forgot to say that we will be celebrating the launch at the Goodwood Moving Motor Show later today. Auris Hybrid will be there too, of course – and we'll be chatting to some of the lucky visitors who get to test drive it up Goodwood's famous hillclimb. Keep close to the blog for images from the day, as well as a look at some very special Toyotas that will be featuring at this weekend's Festival of Speed.
For full information about Auris Hybrid, click here.
Update 06/07/10: We're back from the Moving Motor Show and the results are in – click here to find out what the lucky test drivers thought of the new Auris Hybrid!
For images from this year's Goodwood Festival of Speed, click here.