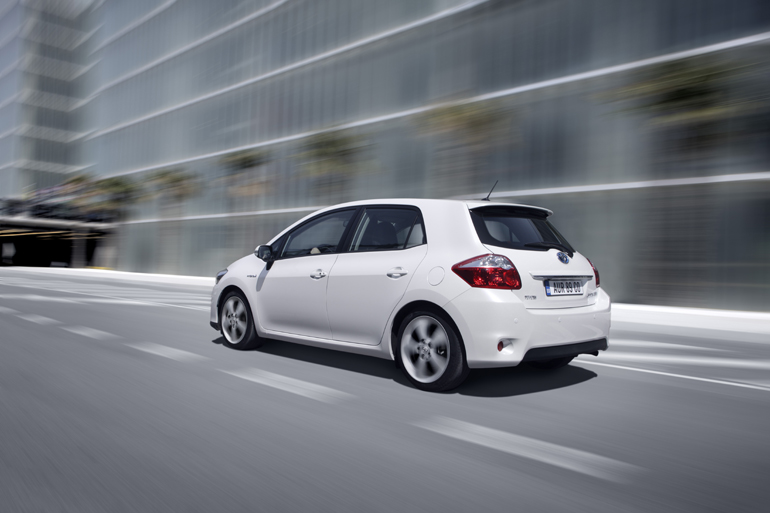 We've been getting excited about 1 July for quite some time. Now there's even more reason to circle the date in your calendar – Toyota will mark Auris Hybrid's official on-sale date with a new curtain-raising attraction for the 2010 Goodwood Festival of Speed.
Five of the full-hybrid family hatchback models will be taking part in Goodwood's new Moving Motor Show. Prospective owners and guests will be able to enjoy an exclusive test drive, which includes the rare honour of driving Goodwood's famous hillclimb – the day before Lewis Hamilton and Jenson Button take to the very same tarmac!
Eighty of these exclusive Auris Hybrid test drives have been offered to those who signed up at Toyota.co.uk. As well as being the first to find out the latest Auris Hybrid news in the run up to launch, these lucky motorists will now be amongst the first to experience Auris Hybrid's smooth and ultra-efficient performance – and we'll be there to find out exactly what they think.
Of course, even if you're not one of the lucky ones able to attend the Moving Motor Show, you can still benefit from the launch of Auris Hybrid on 1 July. In the wake of yesterday's austere budget, the prospect of a practical family car that offers free road tax and 74.3mpg (official combined figure) has never had so much appeal. Click here to find out more, and contact your local Toyota Centre to arrange a test drive.
Update 06/07/10: We're back from the Moving Motor Show and the results are in – click here to find out what the lucky test drivers thought of the new Auris Hybrid!
For images from this year's Goodwood Festival of Speed, click here.