This morning we heard from former MPG Marathon winners James Sutherland and Richard Hill of Peak Performance, who are in the Yaris.
Richard H told us:
"We're back again competing in this year's event in the Yaris 1.4 D-4D. This year the event is the most competitive it's ever been, and it's looking like it's going to be at least 90mpg to be in with a shout of winning. The good news is that yesterday we were on target for around 91 mpg. A much bigger challenge lies ahead on the more hilly roads of the Cotswolds and Malverns so the pressure's on to keep above that magical 90mpg figure!"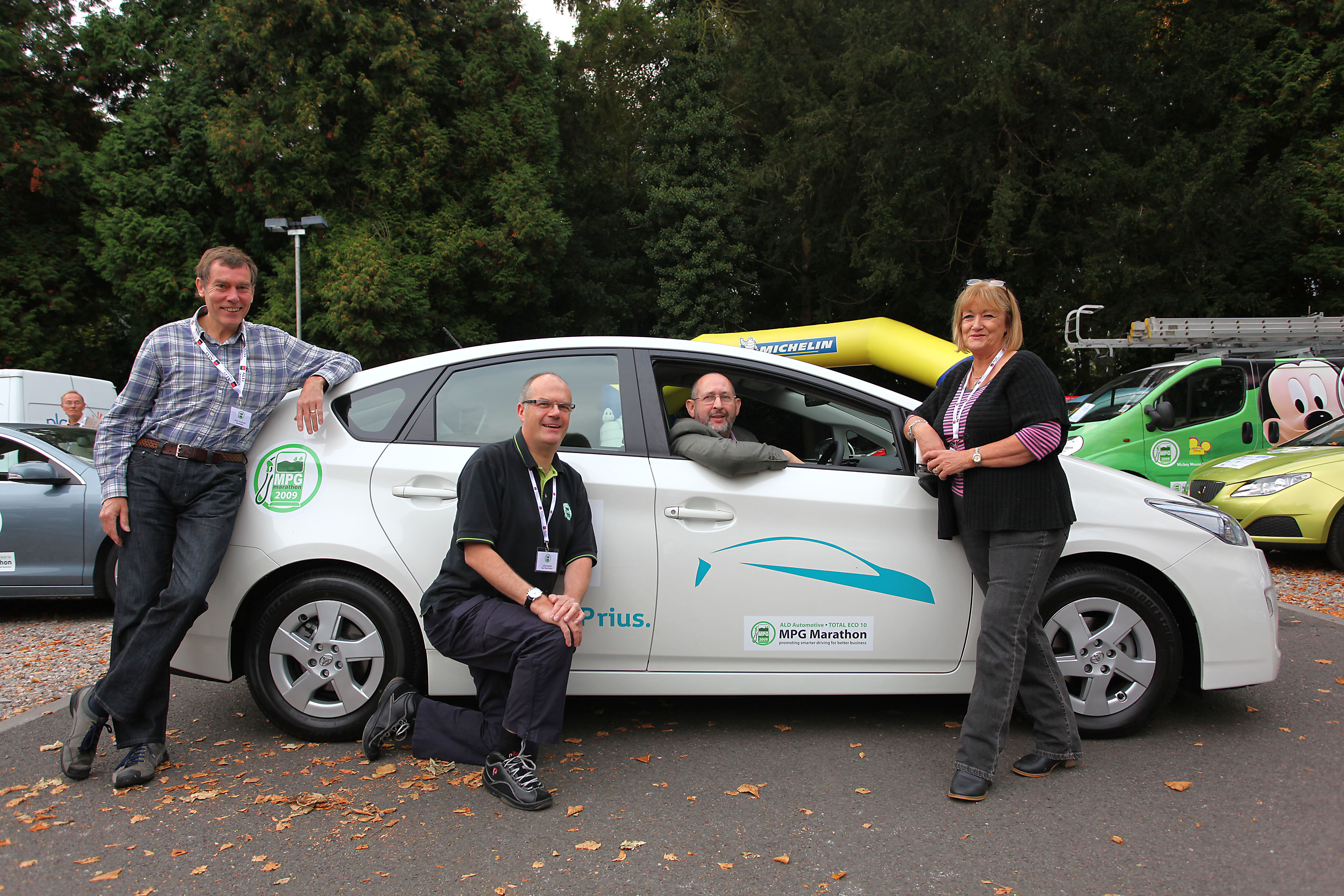 At 11.20am, we heard from Richard Seymour in the Prius once again:
"Just completed the first leg to coffee stop on day two. It's much tougher today with hilly sections and busy roads. Trip showing 88.6mpg. We're hoping to have better second session, but still confident we'll get well over the official figure."
Lunchtime updates:
From Richard H (Yaris):
"A challenging morning 'up hill and down dale' has meant we have really needed to be on the ball. Currently the on board computer is showing an average of around 90mpg. The final stage beckons – let's hope its a bit more forgiving…"
From Richard S (Prius):
"We have now arrived at the second day lunch stop in Kingham, Oxfordshire. Our trip meter is showing an impressive 96.6 mpg. We did have a slight navigation error in which we added an extra quarter of a mile to the journey but apart from that we have encounted few problems, covering another 67.7 miles. We have also developed the tendency of pushing and stroking the dashboard during times of high pressure. We think this is helping…"
From the finishing line:
Richard S (Prius):
"We have finished! It was a good last session with our trip meter registering at 99.9. It's hard to tell what our overall mpg will amount to when it's all worked out, but we are hoping for the mid 80's. Its been an exhausting marathon so it is now time for a cup of tea whilst we await the award ceremony this evening.
Looking forward to finding out who has done well (and who hasn't!) but we definitely have high hopes for a good result!"
We'll be updating this post throughout the day, so keep checking back for more photos and, later, results.