Toyota knows a thing or two about achieving incredible efficiency across its range of petrol, diesel and hybrid cars, and is set to put that knowhow to the test in the 2012 MPG Marathon.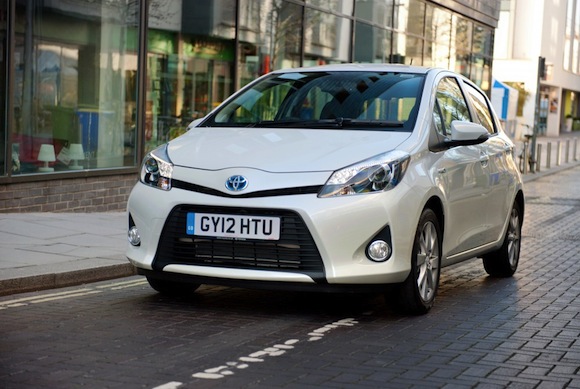 Taking place on Wednesday 3 and Thursday 4 October, the event will see Toyota pitted against other manufacturers and independent teams for the title of the UK's most economical car.
The marathon begins in the Cotswolds, and sees cars compete to deliver the best fuel economy over two stages that cover South Wales and the West Country.
Toyota will enter a pair of Yaris Hybrid, one driven by James Sutherland and Richard Hill of Peak Performance driver training and the other by motoring journalists Alyson Marlow and Andrew Andersz.
They will be aiming to better the car's official combined economy figure of 80.7mpg.
The Peak Performance team has vast experience in eco-driving – having taking first place in the MPG Marathon with a Toyota Aygo 1.4 diesel in 2006 – with an overall score of 83.4mpg. James and Richard scored again in 2007 in a 1.0 petrol Aygo, when they completed the distance, recording an average fuel economy of 78.3mpg.
More recently, their skills have been used in training thousands of volunteer drivers for the London 2012 Olympic Games, making sure they were safe and economical driving in the capital.
Toyota has seen a fair measure of success in the event more recently, too – taking second place for overall MPG in 2009 with a previous-generation Yaris (86.6mpg), and fourth place in 2010 with a 2.0-litre diesel Avensis D-4D saloon (74.3mpg).
Last year, James and Richard took the new Yaris to a win in its category (petrol cars with CO2 emissions of 120g/km or less) with the best overall fuel economy of 72.2mpg.
Look out for more coverage of the MPG Marathon event here ahead of 3 October.