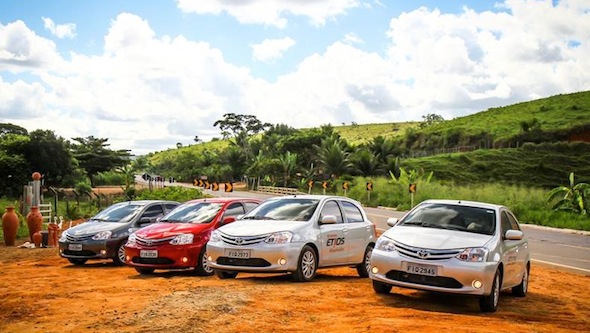 Brazil makes headlines today as one of the world's top emerging markets, but more than 50 years ago it was where Toyota first chose to make cars outside Japan. That's given the company a high profile and solid base in a region where more and more businesses are seeking success.
Where did it all start?
Toyota's first big export orders came from South America in the early 1950s and it soon realised that Brazil had big potential. It opened an office in São Paulo in 1958 and started supplying Land Cruisers – tough vehicles ideal for the local environment.
A year later the government decreed vehicles had to have "local content" so it set up a factory assembling the Bandeirante – the Brazilian name for the Land Cruiser.
The early days were tough, but in 1962 the business had grown to the point where Toyota do Brasil was able to open the first full Toyota production plant outside Japan, at São Bernardo do Campo.
What's the picture like now?
Toyota do Brasil has two production centres, both in São Paulo province. The Indaiatuba plant builds Corolla saloons and the Sorocaba factory, which opened in 2012, manufactures the Etios supermini hatch and saloon. Toyota parts are still made at São Bernardo do Campo.
Corolla is a big-seller in Brazil and has been most popular car in its class for the past four years. In 2012 it notched up 56,365 sales out of a Toyota total of more than 113,000. That figure gives Toyota a three per cent market share.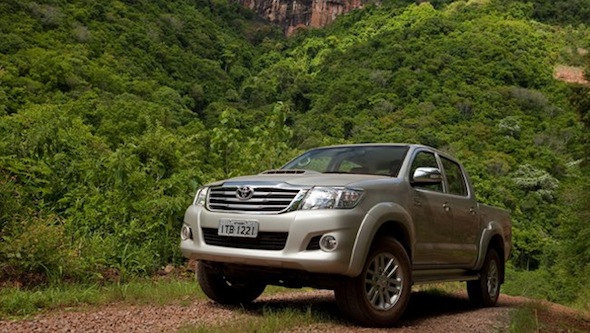 What's in the showrooms?
No surprise that the locally built models are top sellers, but there is a decent range for customers to choose from, including names familiar in Europe such as Prius, RAV4, and Hilux.
There's still big demand for 4x4s so about a dozen different versions of Hilux – dubbed Invencível in Portuguese – are on offer, along with the SW4, an SUV based on the pick-up platform.
Those wanting sportier rather than rugged looks are being offered the new Corolla XRS, complete with 16-inch alloys, rear spoiler, side skirts and a 2.0-litre Dual VVT-i engine.
Many of the models in the range are listed as "Flex", which means they can run on petrol or different mixes of petrol and ethanol made from locally grown sugar cane. Hugely popular (in São Paulo more than 90 per cent of new cars run on ethanol), the Brazilian flex-fuel offers better efficiency, a lower per-litre price and local tax breaks.
Happy customers?
Yes indeed, if you go by the latest JD Power customer satisfaction survey for Brazil, which showed Toyota taking the highest ranking.
Let's race!
Few nations are as passionate about sport as Brazil and motor racing is one of the biggest crowd-pullers. Toyota is a leading player in the relaunched Copa Petrobras de Marcas, a national touring car competition. It supports two teams, each fielding two race-prepared Corolla XRS. Lining up against competition from Honda, Ford, Chevrolet and Mitsubishi, Toyota won the manufacturers championship in 2012 and is currently leading this year's title race.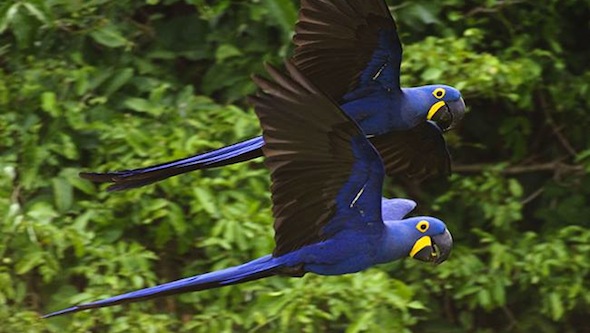 Good works
In common with Toyota businesses around the world, Toyota do Brasil is committed to supporting communities and the environment. It helps a number of social and environmental projects right across the country through the Toyota do Brasil Foundation.
Its top environmental activities are a breeding programme for the hyacinth macaw – a "red list" endangered species – and the "Coral Coast," protecting the biodiversity of Brazil's Atlantic reefs. You can find out more about these and other projects at www.fundaciotoyotadobrasil.
Read our profile of Toyota in New Zealand here.