Toyota was proclaimed Europe's greenest car manufacturer for 2011, winning the Green Manufacturing Award in recognition of the outstanding achievements of its European operations. The honour was presented to Toyota Motor Europe by the World Trade Group.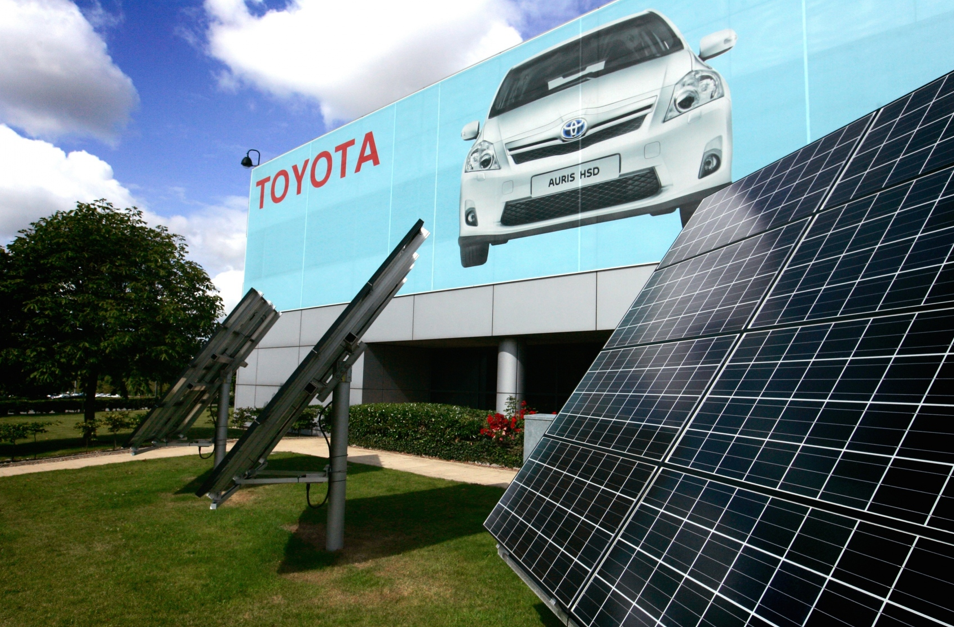 The award recognises the work of businesses that show the best performance in environmental manufacturing. The confirmation of Toyota as Europe's greenest car manufacturer demonstrates how its focus on the environment extends to every aspect of its operations, not just the development of vehicles that are cleaner and more fuel efficient.
As regular Toyota UK Magazine readers will know, the Burnaston plant in Derbyshire is one of Toyota's Sustainable Plants, leading the way in cleaner, more efficient production and the harnessing of sustainable energy sources.
Toyota's achievements in the UK include eliminating landfill and incinerated waste and significantly reducing the amount of energy and water required to build each vehicle. Earlier in 2011 Burnaston achieved another UK industry-first in switching on a vast solar panel array, capable of capturing up to 4.6 million kWh of sustainable energy every year – enough to build around 7,000 cars.
The award was accepted at the fifth annual Strategic Manufacturing Awards ceremony in Düsseldorf, by Steve Hope, Toyota's General Manager of Plant Engineering and Safety.
He said: "This award recognises the tremendous efforts by the members at all of our European Manufacturing facilities who continuously improve, and apply their knowledge of and expertise in the Toyota Production System to their daily activities."
The 2011 Green Manufacturing Award signals continued environmental recognition for Toyota, having been named the World's Greenest Brand in a survey by Interbrand earlier this year.
Details in this article were correct at the time of publication.