Four weekends in and the 2016 BTCC series retains its seat-of-the-pants unpredictability.
Before last weekend's action we have seen 11 different drivers on the podium and five different marques take the lead. With only 21 points separating the top eight drivers and a number of teams calling Oulton Park their 'home' venue, competition for rounds 10-12 was sure to be a close.
How would the five drivers and four teams running Toyota Avensis models fare against this backdrop? Carry on reading to find out.
Oulton Park – Free Practice
Oulton Park's tight and twisty circuit is not normally thought of as an ideal course to highlight the strengths of the relatively long wheelbase Avensis. However, during the closing minutes of both the first and second free practice sessions, Tom Ingram showed his hand and secured the fastest lap times.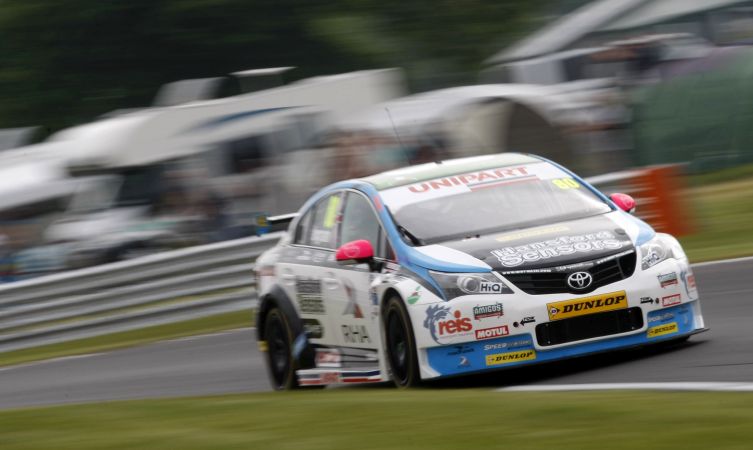 The Cheshire-based Speedworks Motorsport driver is fast becoming a one-lap specialist, but has also proved to be quick throughout the course of an entire race. The young gun has already taken two pole positions from the opening three events of the 2016 season and won the first round at the season opener at Brands Hatch.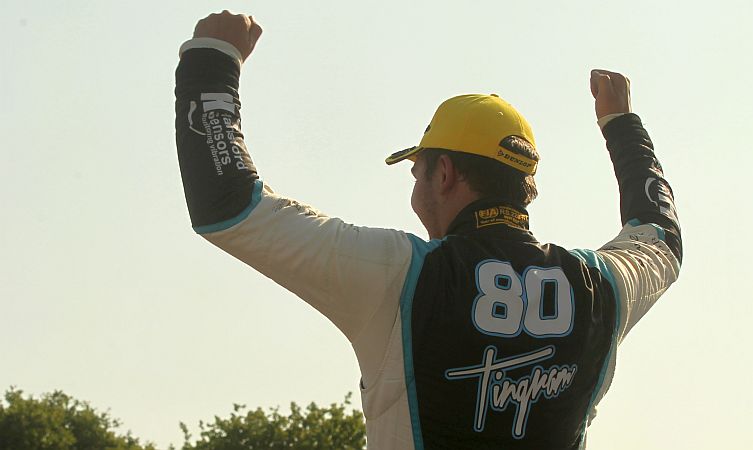 "We're where we want to be," commented Ingram. "There's a long way to go, though. It's very competitive, so we'll have to see what we can do for qualifying."
Oulton Park – Round 10
An extremely close qualifying session saw the top five cars separated by less than a tenth of second, with less than a second covering the top 22 racers.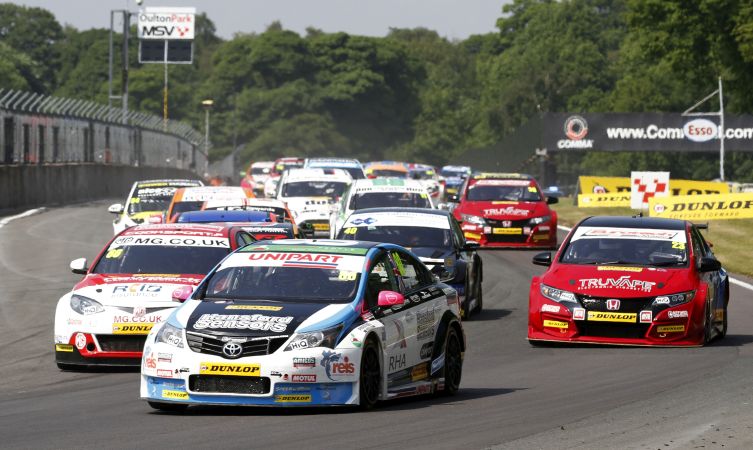 Among these, Ingram took a disappointing fourth, failing to retain his leading position due to a mixture of brake issues, traffic, and driver error. The next-fastest Avensis was piloted by Jake Hill in 17th place, just 0.639 seconds behind, and Rob Austin was elbowed back a couple of positions to begin in 19th place.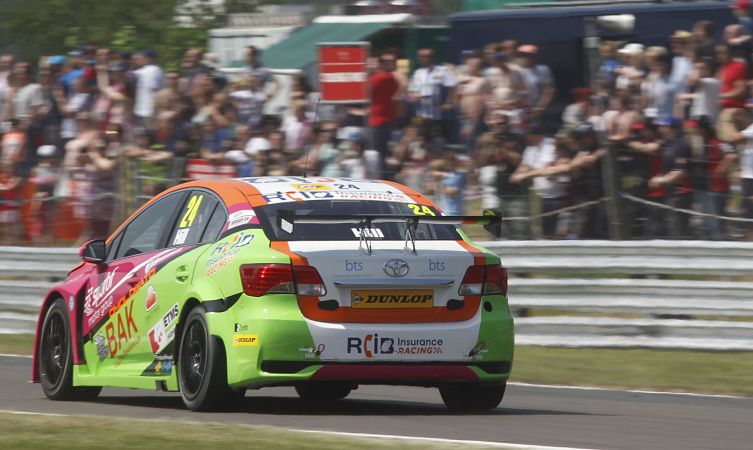 A close-fought but relatively incident-free main race meant a number of reshuffles at the front of the pack. A last-minute dash to the chequered flag allowed Ingram to snatch fifth place by out-dragging the Honda of rookie Dan Lloyd. Thankfully, both Hill and Austin battled hard enough to enter the points-paying top 15, with finishing positions of 13th and 15th respectively.
Oulton Park – Round 11
Race two began with a rather dramatic sequence of incidents that led to a brief appearance of the safety car.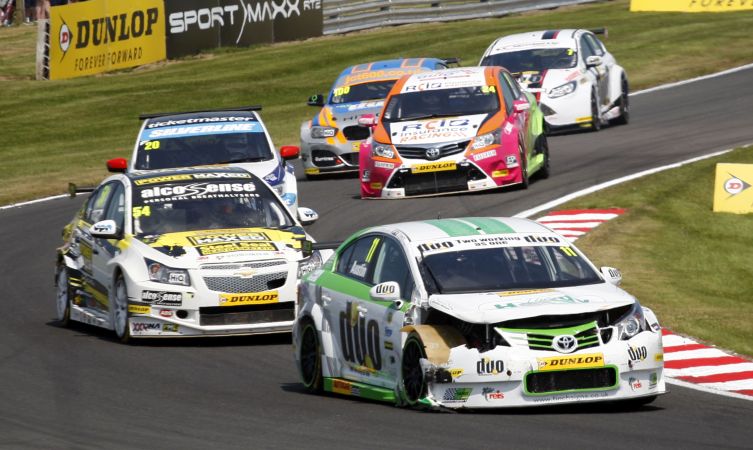 Aron Smith's Volkswagen ran wide at Cascades on the opening lap, forcing Rob Austin to make contact with fellow Avensis driver Jake Hill, which, in turn, speared Hill into Mat Jackson's Ford. Austin carried on until lap six when he was forced to retire, while Hill managed to struggle on to the end of the race, finishing two laps behind.
Fortunately, in the relatively clean air up front, Ingram brought home the Speedworks Motorsport Avensis in a respectable fifth place once again, a good six seconds ahead of the competitor in sixth place.
Oulton Park – Round 12
Having been forced to retire in race two, the final round of the weekend proved a tough challenge for Austin and the Handy Motorsport team. Starting from 30th position, Austin nevertheless produced an excellent performance on the soft tyre compound, carving his way through to 16th place – five positions gained in one lap alone – but a frustrating 0.8 seconds outside the points-paying top 15.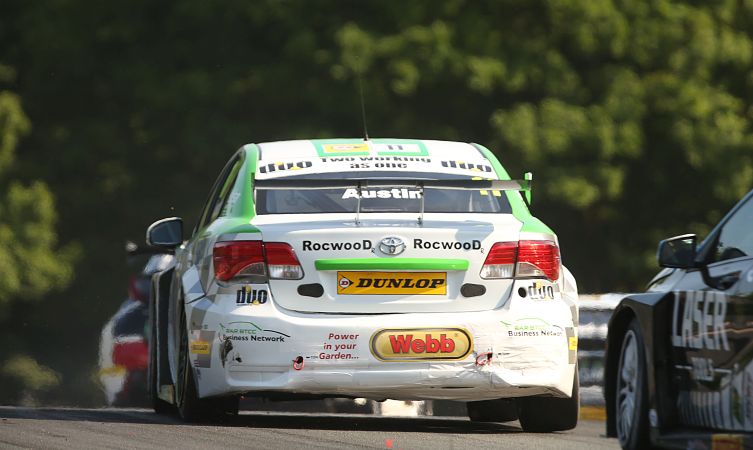 Round 12 was also spectacular for the fairly heated battle between Ingram's Toyota and Josh Cook's MG. Cook was already reeling from an earlier attack in the first lap, and now the pair was embroiled in a dramatic paint-trading exercise throughout much of the rest of the race.
Unfortunately, as the dueling duo ran down to Lodge for the last time and appeared determined not to let each other through, Ingram was edged onto the grass and unwittingly opened the door for Plato to secure third place on the podium. The Toyota driver therefore had to settle for fourth place in what had been a consistent but ultimately trophy-free weekend for the Speedworks team.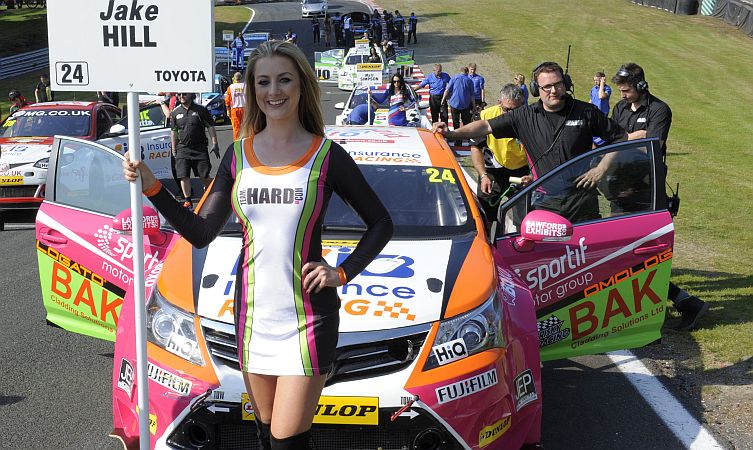 Meanwhile, Jake Hill and the RCIB Insurance Racing team clinched a deserved entry into the top ten with a ninth place finish in this final round.
2016 BTCC: classifications after fourth weekend
| | | | |
| --- | --- | --- | --- |
| Position | Driver | Team | Points |
| 10 | Tom Ingram | Speedworks Motorsport | 92 |
| 16 | Rob Austin | Handy Motorsport | 39 |
| 20 | Jake Hill | RCIB Insurance Racing | 20 |
| 23 | Michael Epps | RCIB Insurance Racing | 16 |
| 28 | Chris Smiley | TLC Racing | 0 |
Learn more: Toyota teams and drivers in the 2016 BTCC