Toyoddities is our monthly round-up of some of the weird and wonderful stories from the Toyota world. This month's highlights include a V10–powered GR Supra, the ultimate child-friendly GR Yaris and even a personal robot butler, to name a few. If you missed last month's Toyoddities round-up, then click here to catch up.
Quickest quarter-mile GR Supra
The GR Supra is a quick car, but it wasn't specifically designed with straight-line speed in mind. Tackling tight and twisty corners on a racetrack, yes, doing a quarter-mile on a drag strip, not so much. Titan Motorsports in America is aiming to put this right by building the fastest quarter-mile GR Supra yet.
To achieve this, some modifications were needed. So many, in fact that we can't fit them all in this section, but highlights include an upgraded turbocharger, a stage transmission upgrade plus new torque converter. A new coilover kit with electronic dampers along with a nitrous kit with methanol injection help to give the best possible acceleration. And of course, a 10-foot parachute has been added to slow the car down.
The modified GR Supra smashed the team's target with a time of 8.941 seconds, crossing the line at 154mph. A few days later the team went back to a drag strip and smashed their own standard with a time of 8.930sec and a speed of 152mph, with driver Adil Adams behind the wheel. Titan Motorsport isn't done yet. The team is now eyeing a sub-seven-second time. We cannot wait to find out how they get on. Stay tuned.
Toyota Research Institute designs a
robotic
home
butler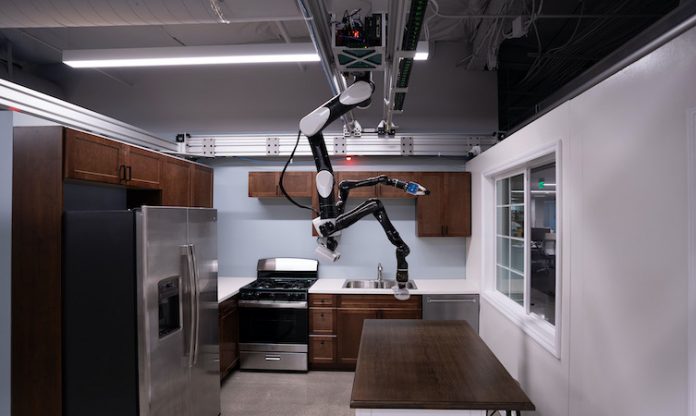 The idea of having your own robotic butler seems like a far-fetched dream only found in science fiction films. But the Toyota Research Institute (TRI) has taken a step towards making that dream a reality with its own home robot.
TRI held a virtual conference where it demonstrated the capabilities and uses of their prototype home robot, among other robotic technologies. The home robot has the potential to revolutionise the care sector, which is becoming a growing concern in countries such as Japan.
Suspended from the ceiling and running on specially designed tracks, this unusual installation brings considerable advantages over a more traditional up-right humanoid robot. The home robot is comprised of numerous joints, meaning that it can move and rotate to adapt to almost any given task. Some of the tasks demonstrated at the virtual conference included wiping down kitchen surfaces and retrieving or storing items in the fridge, which would be hugely beneficial to elderly users.
Remote-controlled Toyota GR Yaris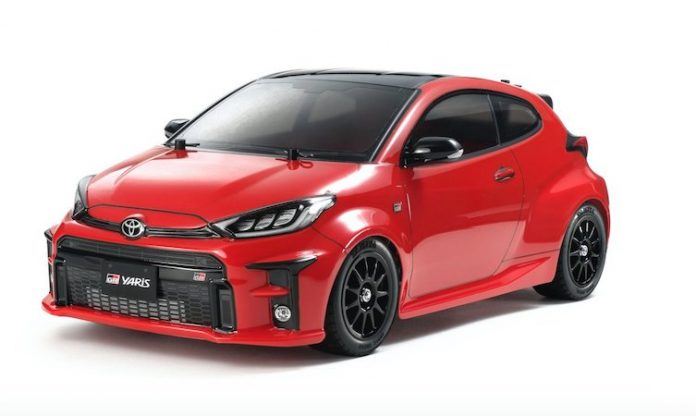 It might be a little early to start thinking about Christmas, but we have already found one item which will be a must-have for performance fans. Tamiya has revealed their 1/10 scale GR Yaris remote-controlled car and we can guarantee this will be causing arguments between children and grown-ups about who gets to play with it first.
This scaled-down GR Yaris could be the closest that people get to the real deal and although it doesn't pack the same 257bhp 1.6-litre three-cylinder turbocharged engine, it certainly won't be a slowcoach either. The R/C GR Yaris is built around a lightweight monocoque chassis for good weight distribution and has a low centre of gravity akin to the real one. Unlike the real car, though, this model is front-wheel drive only but features a front-midship motor plus all-round double wishbone suspension, so it should be able to tackle any corner with ease.
The car even comes with stickers for custom rally liveries and help you live out your rallying fantasies in your own garden. And don't worry about the occasional crash as the entire shell has been made from a lightweight durable polycarbonate so you'll be able to shrug off any cornering mishaps.
Celica
RA40 replica at
Goodwood
S
p
eedWeek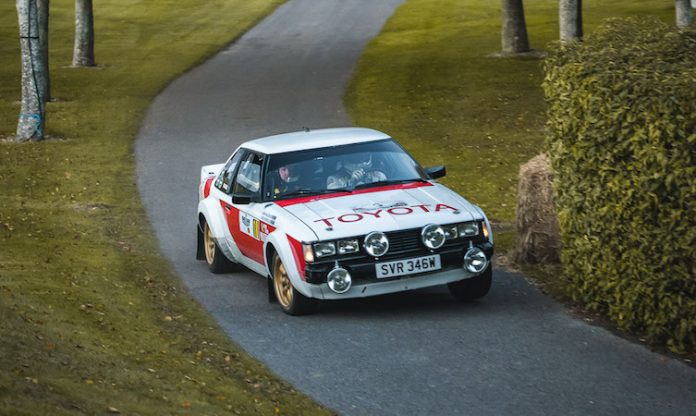 The first Goodwood SpeedWeek extravaganza took place in October and while both GR Yaris and GR Supra were among the biggest stars on display, there was another Toyota that managed to muscle in on the limelight.
This 1980s Toyota Celica RA40 looks the part, but is actually an extraordinary replica which was sent screeching around the Goodwood rally stage with drivers Alex Lee and Ben Mellors behind the wheel. This replica is a re-creation of the same RA40 that the first WRC champ, Björn Waldegård, used in the 1980 Lombard RAC Rally. It even uses the same 2.0-litre 16-valve engine and five-speed dog engagement gearbox as the original.
With only one of the original cars Celica RA40 rally cars surviving, this replica helps to maintain links with the early days of the WRC and how those early cars helped shape and create the rallying we love today. Seeing it thrashed around a rally stage is exactly what Waldegård would have loved to have seen.
Frankenstein GR Supra engine swap
Anyone would think that the Toyota GR Supra is an adequately powered sports car, with its turbocharged 3.0-litre straight–six producing 335bhp and 368lb ft, giving more than enough oomph for both commuting and track use. Sadly, no-one told Ryan Tuerck, who is preparing the engine swap of a lifetime.
Out is going the 3.0-litre engine and in is going a huge 730bhp, 4.0-litre V10 which can find its roots in Formula One. The engine comes from a British company called Engine Developments, which was founded in 1971 by the legendary F1 partnership of John Judd and Sir Jack Brabham.
Once completed, this 'Formula Supra' is easily in with a shout of being the most outrageous modified GR Supra in the world. You can follow Tuerck's build on his YouTube channel, where he will be documenting each stage over a 14-part mini-series. We cannot wait to see what this GR Supra can do once it is finished.