As the world gets to grips with the 'new normal', things have slowly begun to reopen and life has restarted once again. But with the news changing every five minutes or so, it can be easy to miss the quirkier news stories from the world of Toyota.
Below we have compiled Toyoddities, our pick of the best offbeat stories you might have missed in July. If you missed any Toyoddities from last month, then click here to catch up.
Toyota Setsuna concept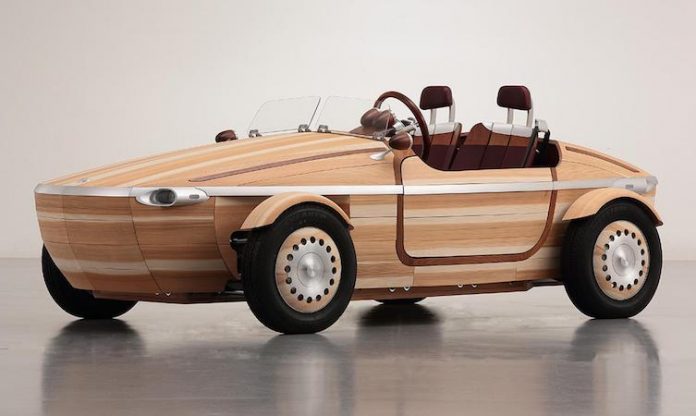 If you thought wooden cars were just for children, then think again. As part of their 'Concepts that time forgot' series, Top Gear looked at the Toyota Setsuna concept in all its wooden glory. 
The Toyota Setsuna was a concept car built for the 2016 Milan design week and was made completely out of wood and designed to represent a boat. Two types of wood were chosen for the design: Japanese cedar for the exterior panels and Japanese birch for the frame. The Setsuna was put together meticulously using a Japanese technique known as 'okuriari' so there are no nails, bolts, or screws holding the car in place.  
Although the Setsuna was a concept, it still had a powertrain. In fact, it was an EV. Under the beautifully sculpted bonnet were six 12V batteries which meant the concept had a top speed of 28mph and a 16-mile range. Hardly ground-breaking but enough to move it in and out of design exhibitions.  
Toyota Venza GR Sport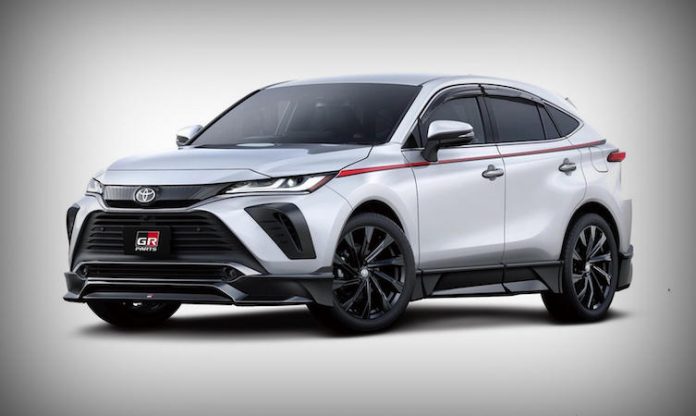 Gazoo Racing and SUVs are not something that commonly go together. But despite this apparent oxymoron, the Toyota Venza has been given the GR Sport treatment. The Venza is not on sale in Europe or the UK. In fact, this hybrid SUV is a brand-new addition to Toyota USA's model line-up and sits above the RAV4 (it already exists in Japan as the Harrier).  
The Venza GR Sport is not a fully fledged performance SUV, but rather a cosmetic makeover. Upgrades include anti-roll bars at the front and at the rear, a bigger grille and bumper, while at the back, there is a fake diffuser and a quad-tip exhaust system. Inside you can get a red-lined boot floor cover, a GR sunscreen, and even a carbonfibre number plate holder. 
While this will never arrive in the UK, would a sporty looking RAV4 or Land Cruiser take your fancy? The possibilities are endless.
Rare Toyota

WiLL

Vi for sale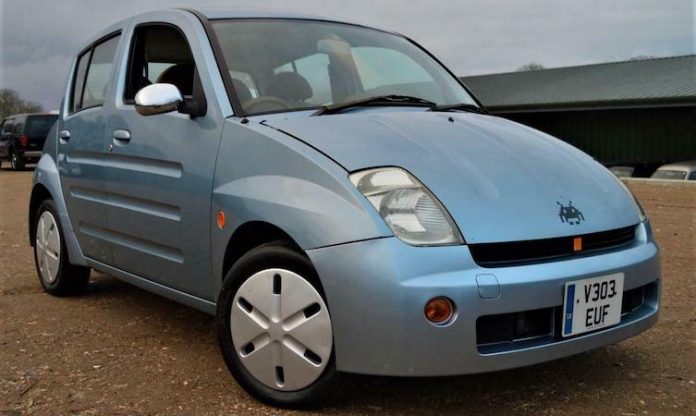 Who remembers the Toyota WiLL Vi? Nobody? Anybody? Well, don't feel bad as this long-forgotten Toyota model is a rarity to find on British roads. In fact, it was only sold in Japan and produced for 12 months, meaning that the chances of seeing another on the road are extremely low. 
That is what makes this eBay listing so unique. It isn't often a car like the WiLL Vi comes up for sale and its quirky retro style and exclusively make this an attractive offer, especially for the low asking price of just £2,995. 
Sadly some lucky buyer outbid everyone else and is now the proud owner of a piece of a long-forgotten history which is rarer than many supercars costing one hundred times its price.
Time attack Toyota Supra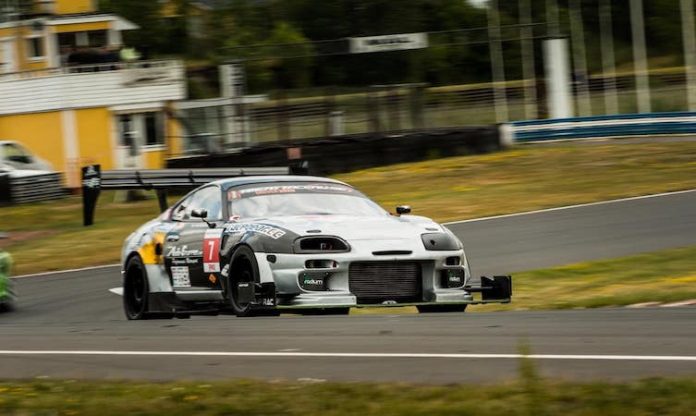 Everyone loves a tuned Supra. They have become a staple of car meets across the globe with every colour, sound system, and body kit imaginable. But this Supra is more than just a showpiece for people to ogle at.
This fourth-generation A80 Supra has been transformed into a full-out time attack monster. With more than 1000bhp underneath the bonnet, the Time Attack Supra is a championship-winning and a record-breaking car that requires a lot of skill and courage to drive.
All of those 1000+ horses are sent to the rear wheels, meaning this is no walk in the park to pilot. That enormous rear wing is not just for decoration as the Supra needs all the additional downforce it can get to try to keep its rear end in check.
Wald International 
Toyota 
Century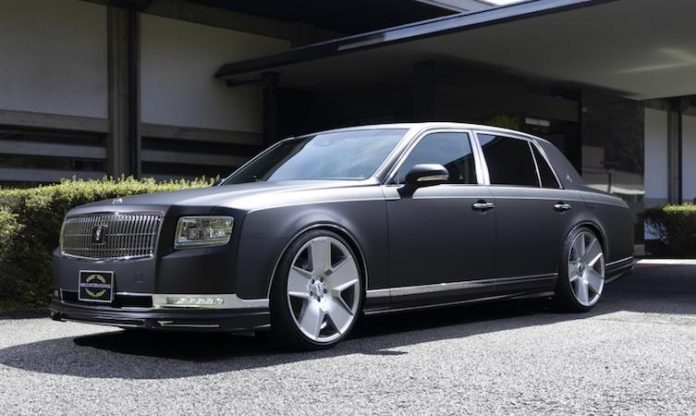 You may remember last month that we covered the Artisan Spirits version of the Toyota Century. Well, it is another month and another tuning company has decided to give the Century a makeover, albeit subtly.  
Wald International has fitted the Century with a front spoiler with stainless steel trim, a pair of low side steps, a rear diffuser, and a tiny boot spoiler. Plus, you won't have failed to notice the huge 22-inch wheels which are available in either black or eye-catching sliver.  
This Century is purely cosmetic however as no details about any mechanical changes have been revealed, meaning the 5.0-litre V8 remains as standard. No word on prices either but expect to pay something reasonably north of the £140,000 base price.  
Lego TS050 meets real Toyota TC050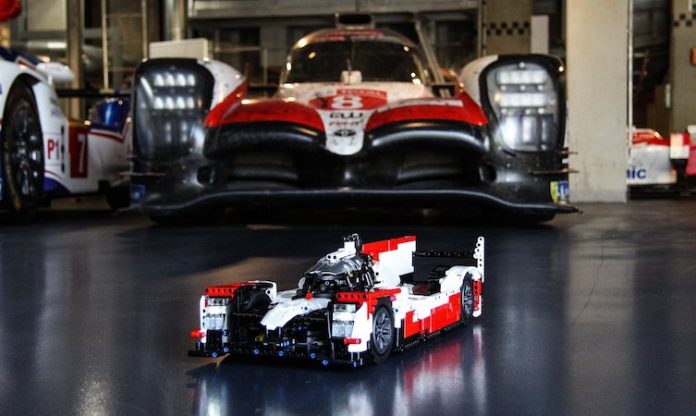 Lego loves creating brick replicas of world-famous cars, from Lamborghini to Bugatti to Ferrari. They have yet to commission a Toyota replica but they have just been beaten to the punch by young Vincent Schumacher.
13-year old Vincent designed and built his own Lego version of the Le Mans winning Toyota TS050 Hybrid in his bedroom out of spare Lego parts. His creation was so good that it caught the eye of the Toyota Gazoo Racing team, who invited Vincent and his family along to meet the real TS050.
Here's hoping Lego gets the hint and commission Vincent's design.
Jonny Smith classic Toyota Hilux video
Despite having more than 10-million YouTube subscribers, Colin Furze is not a household name like many internet stars. Furze instead prefers the simple life and shies away from any type of glitz and glamour that can be attached to being a YouTube sensation.
This is why the Lincolnshire shed inventor drives a weathered 1988 Toyota Hilux he bought back in 2005 and loves it. Even with his newfound fame, Furze has shunned any temptation to trade in his trusty Hilux workhorse for something new and shiny.
In this film, freelance motoring journalist Jonny Smith takes Furze out in a 2019 Hilux to chat about how the humble Hilux has transformed into a mini-movie star with its own devoted following after appearing in several of Furze's YouTube videos, as well as his life in cars and other things.
Modified Toyota AE86
The post-apocalyptic world is a great scenario for Hollywood film directors, but the vehicles they use always seem to be jacked-up SUVs or pick-up trucks. Few people consider a small coupe would be perfect, should the world ever cease. 
This Toyota AE86 Pandemic is the creation of digital car tuner/car enthusiasts track_hype and is their version of how cool a potential end-of-the-world car could be. The AE86 retains its chic coupe looks while being beefed up to endure any future dystopian landscape. Large BFGoodrich tyres, a roof rack filled with supplies and equipment, a duckbill rear spoiler, spare tire carrier, a bull bar, spotlights, a snorkel, and mudflaps all mean that this AE86 won't be getting stuck when the roads crumble away. 
As an extra finishing touch, the car is even decked out in classic four-colour Toyota Racing livery, as seen on Ivan 'Ironman' Stewart's Toyota Baja Trophy Truck. 
Extreme 
Toyota Tundra 
 
Speaking of the end of the world, this modified Toyota Tundra could be all the vehicle you ever need, should the world turn into a scene from Mad Max. Based on a standard 2013 Toyota Tundra TRD CrexMax, everything that was 'standard' has been ripped out and replaced with military-grade off-road equipment.  
Among the countless modifications to the Tundra are: Bushwacker bumper flares; an ARB Safari snorkel; custom front and rear steel bumpers; a Smittybilt X20 winch; a custom roof rack with a ladder; a roof-mounted jack; aftermarket LED headlights and a roof-mounted winch which lowers the spare-wheel assembly and allows for normal use of the tailgate. 
This Tundra laughs in the face of danger, and to quote Doc Brown in Back to the Future: "where we're going, we don't need roads". 
New Toyota Corolla Cross
We end this round-up with a vehicle that is brand spanking new. Designed to compete in the ever-growing SUV segment in Asia, the Corolla Cross was launched in Thailand and is based on the same platform as the Corolla. and blends the good looks of the Corolla hatch with the sturdiness of an SUV. 
Two engine options are available, either a 1.8-litre petrol-electric powertrain with a total of 121bhp, or a standard 1.8-litre petrol unit producing 138bhp. As this point in time there is no news of it appearing in the UK or Europe.