With the global coronavirus pandemic still gripping headlines daily and flooding social media timelines, it might be easy to miss out on the odd bit of good and slightly wacky news from the world of Toyota. Below we have compiled Toyoddities, our pick of the offbeat stories you might have missed in June.  
WRC versus WEC
The worlds of endurance racing and rallying are poles apart in most respects. Different track surfaces, different car regulations, different engines, and aerodynamic rules. But in one respect they are the same: they both require an incredible amount of determination and skill to successfully get across the finishing line. Toyota Gazoo Racing posted a split-screen video showing the TS050 and Yaris WRC thrashing around their respective circuits. If this video proves anything, it's that motor racing is certainly for the brave at heart. 
Popbangcolour 
creates Toyota drawings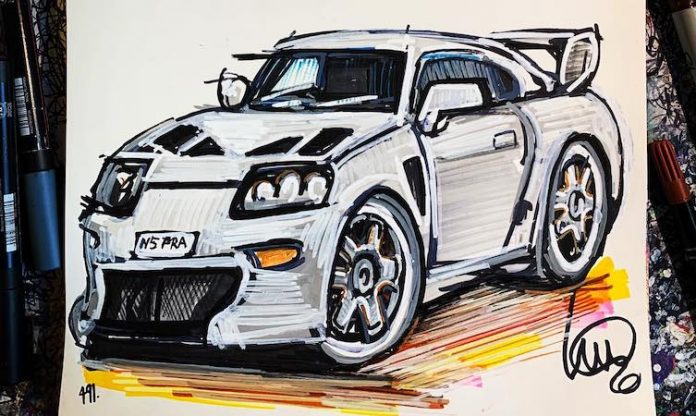 You may not be familiar with Popbangcolour but you might have seen some of his artwork cropping up all over social media during the lockdown.  
Famed for his use of remote-controlled cars to help create paintings, during lockdown Popbangcolour (real name Ian Cook) has been using his newly found free time to create continuous car drawings and has been live-streaming them across social media with a host of famous faces from the world of motoring. With people such as Shmee150, Nicolas Hamilton, Jade Edwards and Colin Turkington all requesting their own artwork, it is no wonder that Popbangcolour has drawn hundreds of cars during lockdown. 
Among his many creations, he has made various Toyota drawings including an A80 Supra, Land Cruiser, and TS050. You can check out many more of his paintings on his social media channels. 
First race for
GR 
S
upra GT4
at 
Nürburgring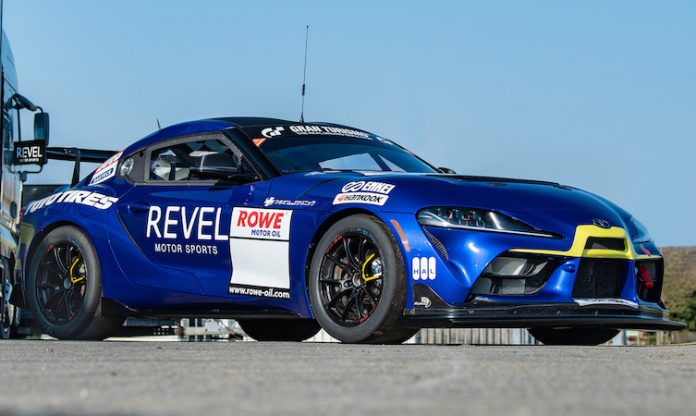 The track-only Toyota GR Supra GT4 made its racing debut at the season opener of the Nürburgring Langstrecken Serie on 27 June.  
The GR Supra GT4 is being raced by Ring Racing, together with Novel Racing for the 2020 season. Racing in the SP10 class, the GR Supra GT4 will be competing in all nine races plus the infamous 24-Hour race around the Nürburgring Nordschleife.  
Ring Racing is no stranger to racing Toyota products, with the GR Supra GT4 having a stablemate Lexus RC F running in the SP8 class. Previous years have also seen the team run a Toyota GT86 too. 
You can expect to see the GR Supra GT4 on UK racetracks later this year as Speedworks Motorsport will be entering one into the British GT Championship. 
Why the A80
Toyota Supra
is so cool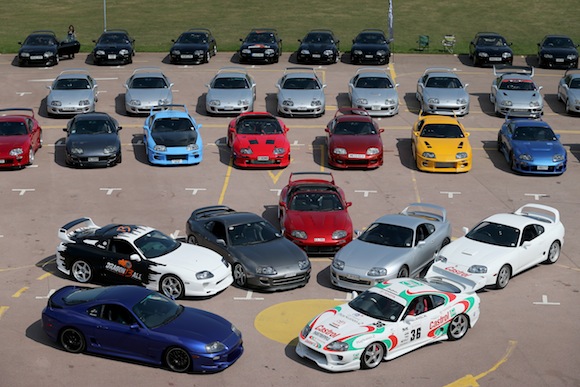 Everybody knows the Toyota Supra is a cool car and has grown a huge fan base throughout its generations. The A80 Supra is arguably the most popular and recognisable generation of Supra, with tuners going crazy with them and films such as 'The Fast and the Furious' franchise embedding it into pop culture history.  
Top Gear.com went to the trouble of creating a list of why the A80 was so beloved by drivers and journalists the world over. The over-sized spoiler, the 3.0-litre twin-turbo 24-valve straight-six engine, its tireless effort to keep weight to a minimum as well as the suite of on-board technology such as ABS brakes and a limited-slip diff. Other factors mentioned included the sublime handling, the dramatic interior, and its exclusivity, with just 600 examples sold in the UK during its production run. 
Faces in the
Aygo's dashboard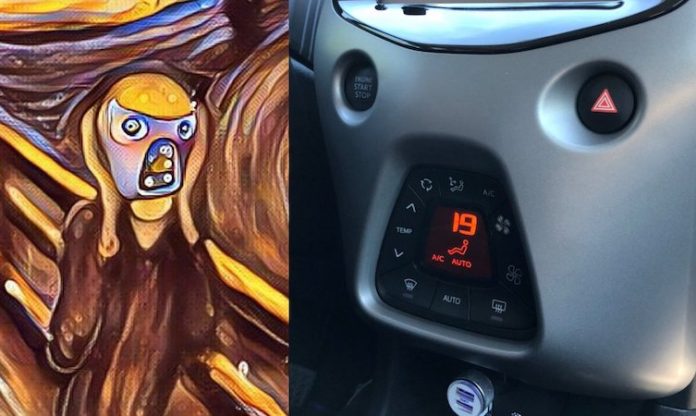 Edvard Munch's masterpiece, The Scream, is a world-famous painting that is instantly recognisable. It has been replicated throughout the modern world and has been the influence of several other artworks in later years. One place you might not have expected to see it through, would be the dashboard of the Toyota Aygo, as helpfully pointed out by Twitter user Jim Magill. 
On first impressions, you may not think these two look similar but Magill has helpfully provided a photoshopped image of what the artwork would look like with the Aygo's dash providing the face, with the engine start/stop button and hazard warning light button acting as eyes, while the climate control unit portrays the paintings open mouth.  
Toyota 
Gazoo 
Racing F1 
livery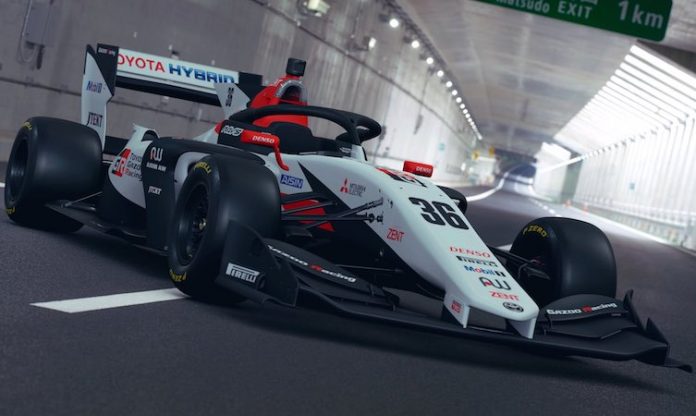 Toyota has been absent in Formula One since its exit after the 2009 season and currently has no plans to return, yet despite this, some fans are desperate to see Toyota re-join. Some have even gone as far as to imagine what a Toyota Gazoo Racing liveried F1 car would look like. WTF1.com's Tommy Bellingham created the Gazoo livery during the weekend of the virtual Le Mans race and took to Twitter to share his creation. The crisp red, white and black livery harks back to Toyota's previous F1 cars while remaining a modern design. 
Car Throttle MR2 Project
This is the first of two Toyota MR2 project cars to feature in this month's round-up, but this one comes with a bit of a twist. 
The guys over at Car Throttle have purchased a Mk3 MR2 and are going to convert it into a track car. The catch? They only spent £100 on the car and bought it over Instagram without inspecting it. Now, buying a car so cheaply is bound to throw up a few issues, and after the first inspection, the Car Throttle team discovered a few spots of rust, a leaking roof, and a slightly bent rear wheel. 
With Car Throttle's history of transforming cheap cars into track machines, we can't wait to see how this project comes along over the next few months. This is definitely something to look out for.
Toyota
C
entury Artisan 
S
pirits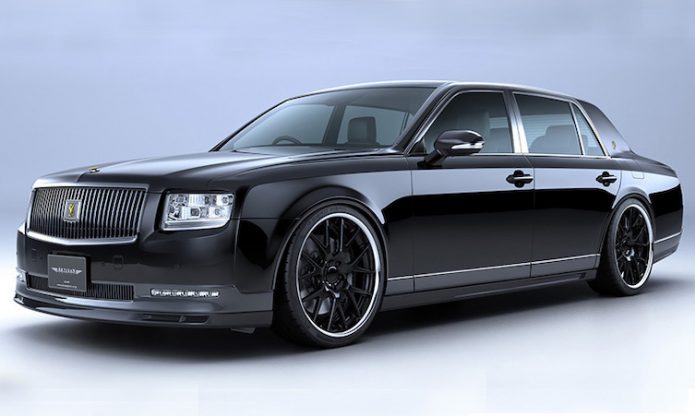 The Toyota Century is not a car that is available in the UK or Europe, but it has still gained a cult following due to its unmistakeable statesmanship and left-field luxury choice of Mercedes, Audi, and BMW. The luxury limousine is not a car that screams out to be modified but that hasn't stopped Japanese tuners Artisan Spirits. They have given the Century a minor, but respectable body kit which should help it stand out from the businessman crowd even more. Sadly, the body kit and car are not destined to arrive on our shores anytime soon. Shame. 
You can read more about Artisan Spirits Century here. 
World's fastest
Toyota MR2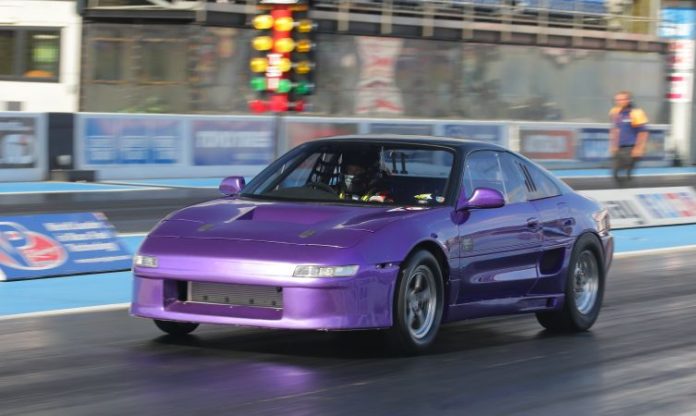 Doing the quarter-mile in less than nine seconds is an incredible achievement by anyone's standards. However, smashing the quarter-mile in a time of 8.718 seconds in a production class Toyota MR2 is even more of an achievement. And that is exactly what Nathan Freke, owner of international race team Century Motorsport, has achieved. 
His Toyota MR2 has kept its original steel body, 3S-GTE engine block, and midship architecture, but has been tinkered with so that it now produces 1046bhp and 939Nm of torque which is driven straight through the rear wheels by a dog box with a sequential shifter. 
You can read more about Nathan Freke's MR2 here. 
Toyota 
GR 
Supra Liberty Walk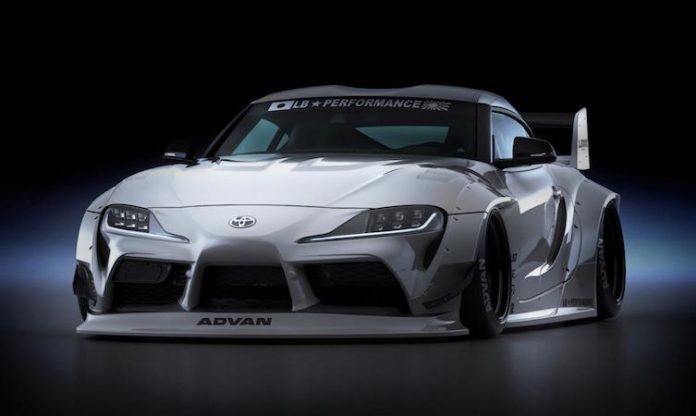 Another body kit modification makes the list with Liberty Walk's take on the A90 Toyota GR Supra. But unlike the Toyota Century Artisan Spirits, both the GR Supra and the body kit are available in the UK. While the Century had a restrained body kit, Liberty Walk had taken a completely opposite approach and given the GR Supra an outlandish appearance, with massively flared wheel arches and a huge rear spoiler.  
You can read more about Liberty Walk's GR Supra here.