Toyota's independent Avensis racer Frank Wrathall enjoyed arguably his most promising outing to date in the Dunlop MSA British Touring Car Championship as the season reached the half way-point at Croft over the weekend.
Frank's Dynojet Racing Toyota showed points-scoring pace throughout race day in the North East and, even if a top 10 finish proved elusive, the team made huge strides to boost confidence going into the summer break.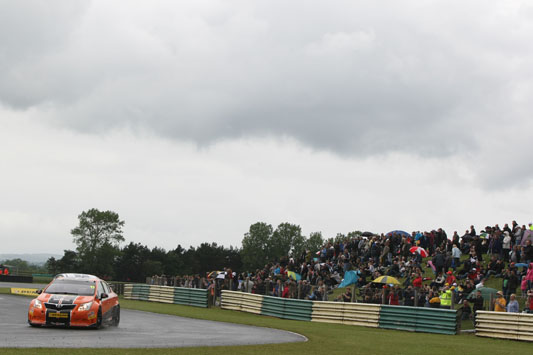 Frank had qualified 17th at the wheel of his distinctive orange car and race day started well with a strong run through to 12th place in a wet opening encounter, in which the Dynojet Avensis briefly ran inside the points.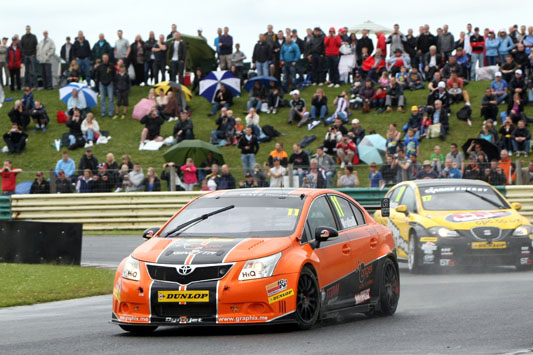 "That was a really good race," Frank said, "and easily the best one we've had so far. The car ran faultlessly and performed well in the conditions."
Starting race two from 12th as a result, Frank again found himself battling for a top 10 position before contact from the Chevrolet of Alex MacDowall at the hairpin damaged a rear wheel and left Frank to retire after going off into the gravel at the following corner.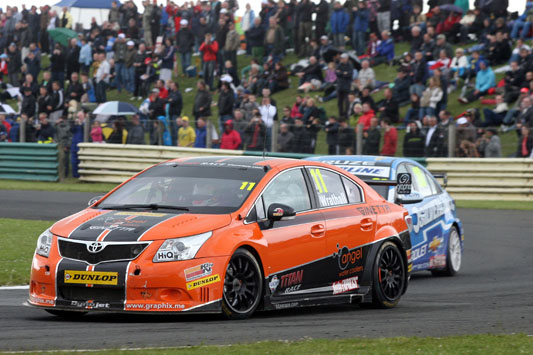 After hard work from the Dynojet team to repair the car, Frank was keen to fight up from 20th on the grid for race three but, on the second lap, he clipped a tyre stack going into the Jim Clark Esses with the resultant damage seeing him go off into the corn field on the outside of the circuit.
While that meant the end result from the weekend was two DNFs, the pace displayed by the Avensis and a reliable weekend on track means the team goes into the summer break confident of a strong showing when racing resumes at Snetterton in August.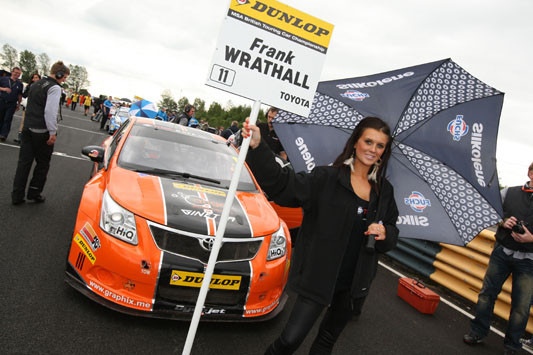 "The car felt excellent in the final race and I was tucked in behind the car in front heading into the Esses," Frank said. "The tyres on the edge of the circuit are in a ridiculous place as every lap you have cars either touching them or nearly touching them and I just made a mistake. I clipped the tyres on the left and that was it; game over.
"It's frustrating that we go home from here with two DNFs, but race two was down to someone else hitting me and then I made a mistake in race three. The car has been fantastic this weekend and had run faultlessly, which is really good for the team.
"I now feel we have genuine top 10 pace and we also have the reliability to go with it. Croft has been a real turning point for our season as we have a good package to work with and we now have to work on coming back at Snetterton with even more pace than we've shown here."