The end of a year is a time for both celebration and reflection. So as 2014 comes to a close we thought we should celebrate the good times we enjoyed during the year and recall some of our highlights.
This post will focus on photographic highlights captured by the team here at Toyota GB, followed next week by similar posts focussing on our favourite videos, user-generated images, and the most popular blog posts of the year.
Are you sitting comfortably? Then let us begin…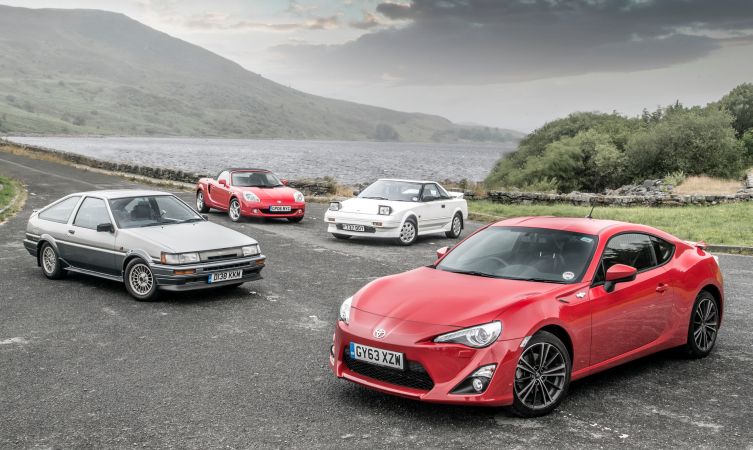 1. There was almost a riot in the office to take part in this past-meets-present photoshoot. In a feature that could have written itself from the images alone, we took four of Toyota's most highly-regarded drivers' cars for a blast around the challenging blacktop of north Wales. It then almost sparked another riot as we tried to decide whether the classic models or spiritual successors provided the most fun.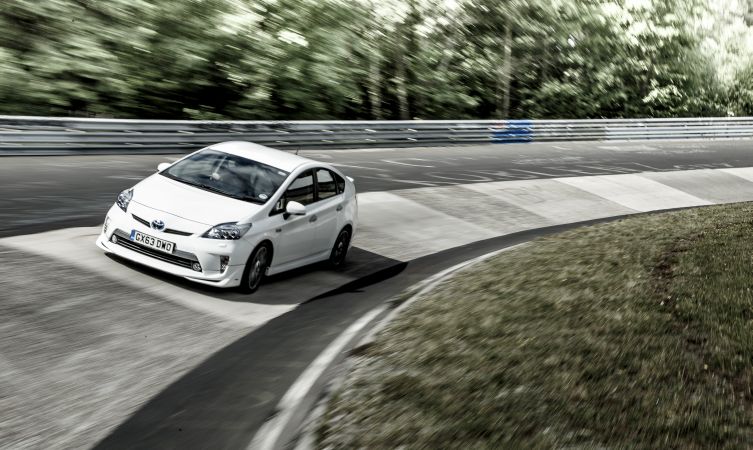 2. Toyota is used to breaking production records but our setting of a new unofficial world record was definitely one of the highlights of our year. Using a Prius Plug-in modified with TRD components, we managed to eek out a phenomenal 698mpg lap of the tortuous Nürburgring Nordschleife on an open public session, while keeping above the circuit's minimum average speed.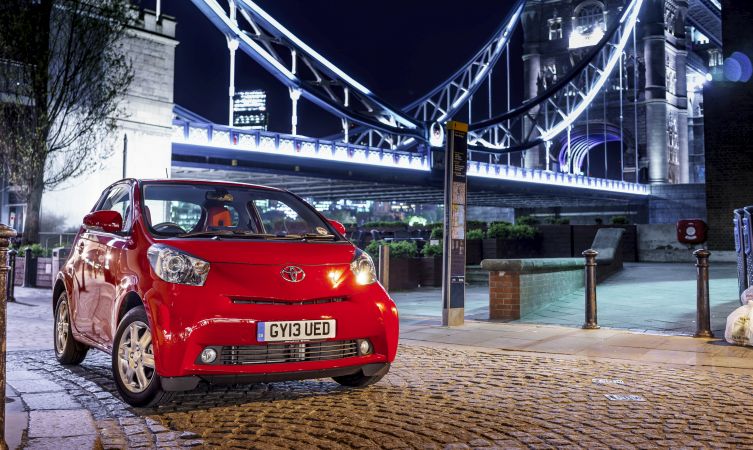 3. Working in the middle of the night helped give this Toyota iQ shoot in the centre of London a surreal sense of calm. The reality, however, is that London never sleeps. Each image was therefore a snapshot carefully timed to avoid streams of people and cars entering the frame and ruining our illustration of the sense of calm isolation that drivers of this innovative and luxurious little car experience.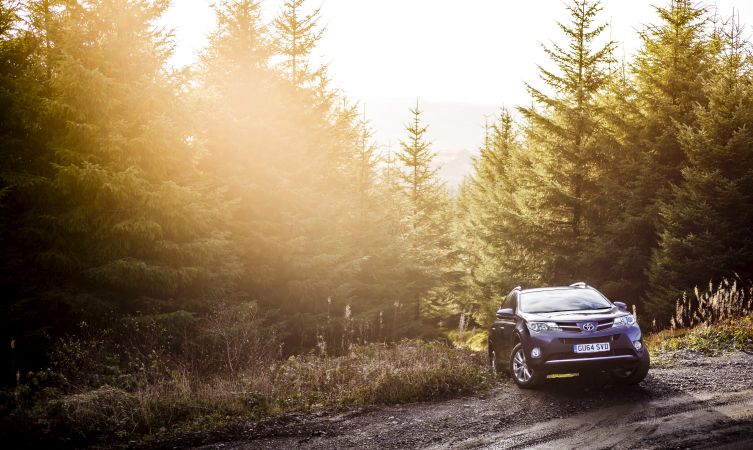 4. This shoot of the Toyota RAV4 Invincible on the slopes of Pikes Peak was one of the most visually spectacular of the year. Following some of the routes used by the Wales Rally GB, it played to many of the RAV4's strengths with a mix of fast gravel sections and steep shortcuts that would have been impossible to navigate with a traditional car.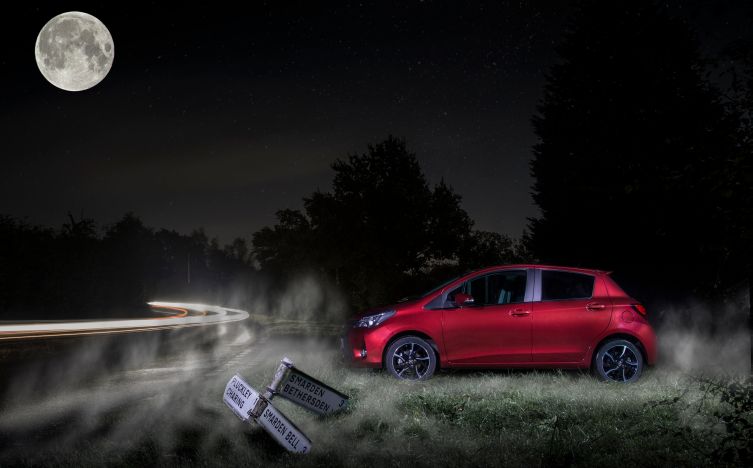 5. This shoot was a Halloween special, featuring the Yaris Sport in strategic locations around what is reported to be the most haunted village in Britain. This spot, the appropriately named Fright Corner, was apparently the hiding place of an infamous highwayman that met an early demise when he was 'accidentally' pinned to a tree by a stray spear.
6. Over half of all Toyota cars sold in Norway are hybrid models, so our decision to capture the Aurora Borealis phenomenon in an Auris was more than just about alliteration. Deep into the Arctic Circle in temperatures of -24 degrees Centigrade, every element of the hybrid drivetrain still worked perfectly and the cabin provided a welcome haven of warmth!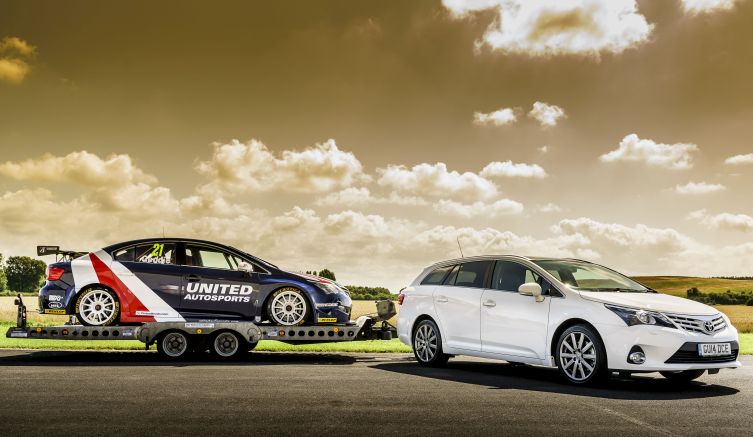 7. Back in the Eighties, Toyota's touring car campaign was fronted by the iconic Corolla GT Coupe, whereas today the Toyota Avensis is the most popular vehicle in the BTCC. This was our modern interpretation of a classic Corolla advert, made possible with the assistance of the United Autosports team, a rented trailer and the helpful staff at a local airfield.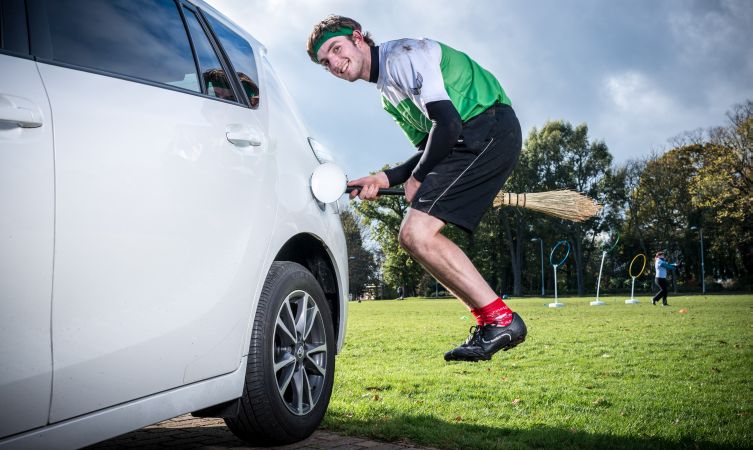 8. This image was an early highlight of a continuing series of blog posts that paired the versatile, seven-seat Toyota Verso with new seven-player sports. In this post we discovered that quidditch is a cross between rugby, dodgeball and handball, and though it began in the fictional world of JK Rowling has since become an established sport in its own right. Because of this, we couldn't help but make a tongue-in-cheek link to its origins.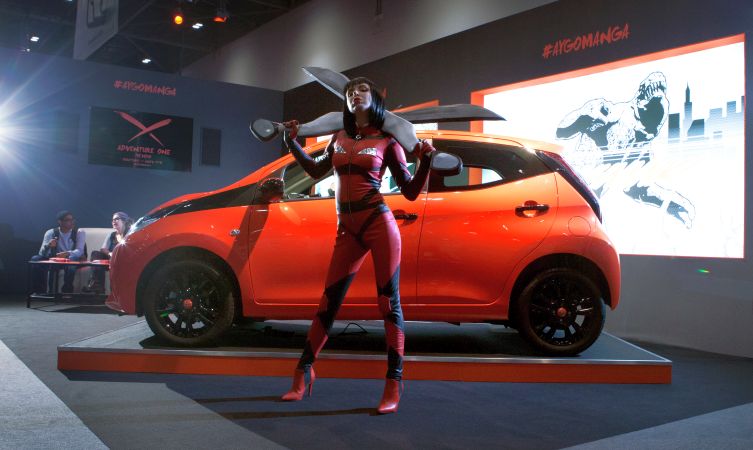 9. Okay, you may not believe us when we say that we didn't choose this image for the heroine's tight-fitting clothing. But we enjoyed the way that the Aygo Manga stunt from MCM London Comic Con brought to life designer David Terai's inspiration for our new Aygo city car and rekindled fond memories of the Initial D series that catapulted the AE86 Corolla to cult status.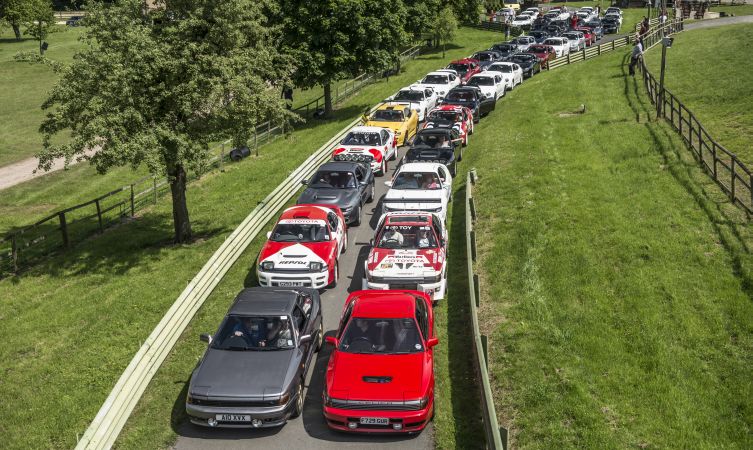 10. This shot was less of an artistic choice and more of an appreciation of gathering around 50 examples of all three generations of Celica GT-Four in celebration of the 20th anniversary of the last-of-the-line ST205 model. Taken at the base of the Prescott Hill Climb course, it was the perfect location to demonstrate the car's rally-derived handling and turn of pace.
Do you agree with our choices? Or do you have any late submissions you would like us to include in the round-up of our favourite user-generated images? Whatever the case, we would love to hear from you.