Toyota's quartet of independent Avensis racers enjoyed an encouraging start to the 2013 Dunlop MSA British Touring Car Championship as the new season roared into life at Brands Hatch.
Adam Morgan, Frank Wrathall, Dave Newsham and Ollie Jackson all showed impressive speed at the wheel of their Toyotas in the first three races of the new season, with Ciceley Racing's Morgan ending the day as the best placed Toyota man following an excellent independents class victory in the final race of the day.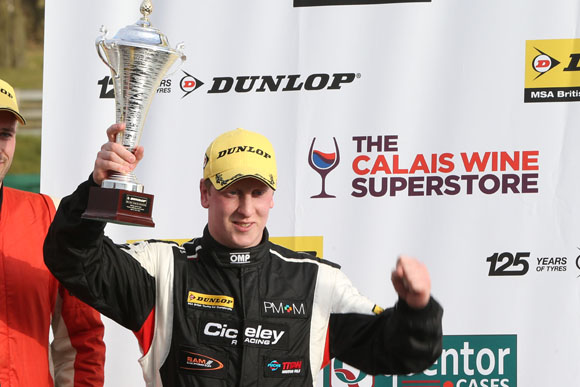 Round one saw a stirring drive through the field from Dynojet Racing Avensis pilot Frank Wrathall. He had started from the back of the grid after failing a pit lane ride height technical check in qualifying; undeterred by this setback, Wrathall charged through the pack to finish the race sixth. He said that an ability to get his tyres up to temperature quickly, while his rivals struggled with theirs in the cool conditions, had been key.
An action-packed second race ended in retirement for Frank after he clashed with the Honda of Matt Neal at the Druids hairpin on the penultimate lap. That meant Wrathall had hard work to do once again in race three, in which he worked his way through to eighth by the fall of the chequered flag. Frank holds eighth in the overall championship.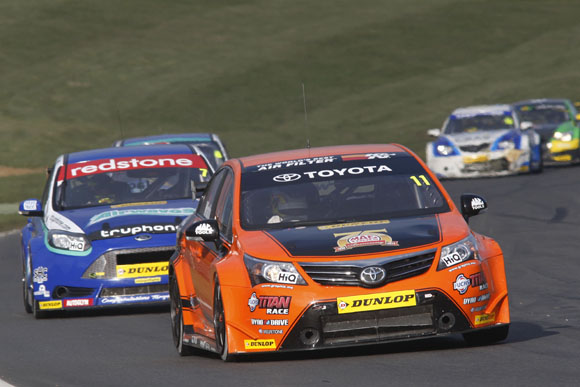 "This is the first time we've gone into the season with some solid pre-season running behind us, and it showed," said Frank. "The team prepared a good car coming here and we have a great one going forwards. Race two was a bit crazy and it's a shame we didn't get a result there, but two top-10 finishes is a good start to the new campaign."
Fellow Lancashire racer Morgan enjoyed his best BTCC weekend to date on his first outing with his family-run Ciceley Racing team. Adam elected to run the new softer compound Dunlop tyre in the opening race and, from 10th on the grid, took a solid seventh. He went one better in race two with sixth spot, which put him on the front row of the grid for race three thanks to the reverse-grid draw.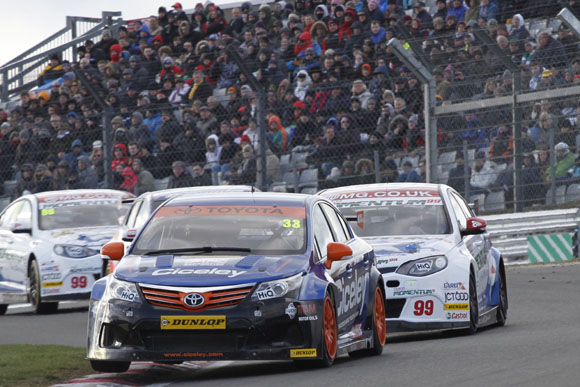 In the finale, Adam ran second behind the Honda of Matt Neal until the closing laps, when a tag from Sam Tordoff saw him run wide and slip back to fourth. He was able to console himself with the fact that it was his best-yet BTCC result and that he was first independent driver home. He is the first Toyota driver to snare some silverware in 2013 and his hat-trick of top-10s puts him sixth in the championship standings.
"It would have been nice to get a top-three finish in the final race but an independent win is great and you have to put things into perspective," he said. "This weekend has ended up a million times better than the opening round last year. I'm so proud of the team and how they have performed. They worked so hard over the winter to build the car and it's down to them that I was able to go out on track and race so strongly. It's a great start."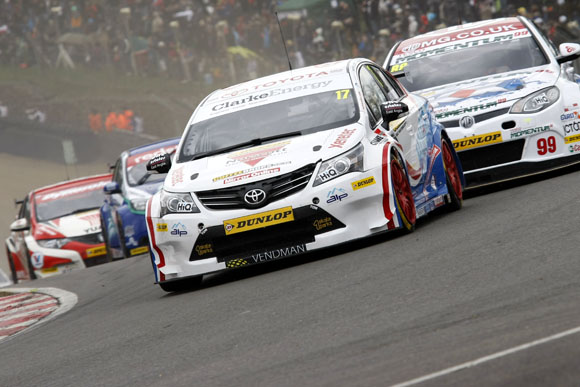 At Speedworks Motorsport, Newsham's hopes of a strong run in race one to match his qualifying performance were ended early when alternator failure forced him to retire. He battled back to finish inside the top 10 in race two despite a spin early on at Surtees on cold tyres. The two-time race winner was all set for a good run in race three but lost the rear of his car going through Paddock Hill Bend on the second lap and was then collected by Rob Austin's Audi in an incident which put both out of the race.
"The back end just got away from me – it was the same problem we have been suffering from all weekend: cold tyres and no grip," said Newsham. "I feel gutted for Rob, but that's motor racing."
Team-mate Jackson failed to make it into the final race as a result of damage sustained in race two while running in a solid seventh place. Ollie started his season with a top-10 finish in the opening race.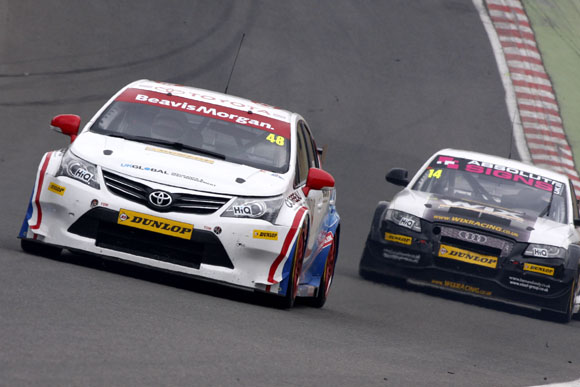 "It's not been a great weekend for us, but we'll take what positives we can from it," Speedworks boss Christian Dick reflected. "Both Ollie and Dave have done fantastic jobs for us in difficult circumstances, and we will see the benefit of that later in the season."
Next up for the Toyota racers is Donington Park – the home circuit for the British-built Avensis – in three weeks time.