From an early teaser image to the first customer cars coming off the production line, we take a look at the timeline of the new Toyota C-HR.
Toyota C-HR Concept: September 2014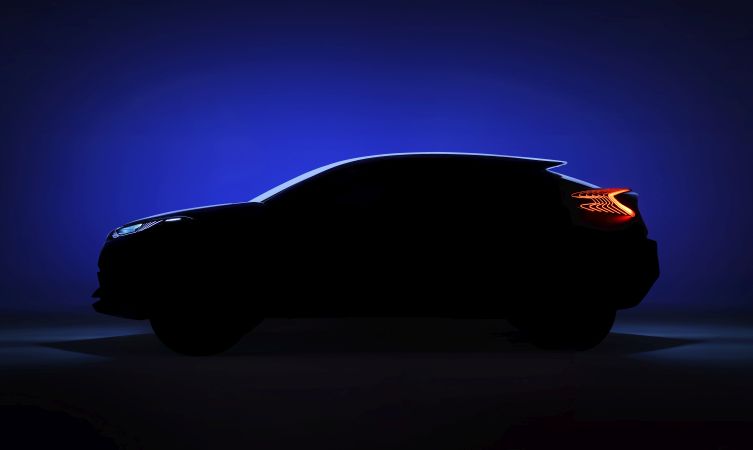 A month ahead of its reveal at the 2014 Paris Motor Show, this silhouette hinted that Toyota's vision for a compact crossover model could feature design cues such as floating rear lights and a low, coupe-like profile. Even at this early stage it was revealed that the concept was powered by a hybrid engine.
Toyota C-HR Concept: October 2014
In October 2014 the Toyota C-HR Concept was officially revealed at the Paris motor show. Exhibiting new underlying architecture and hints at a bold new design direction, the concept was unlike any Toyota in history.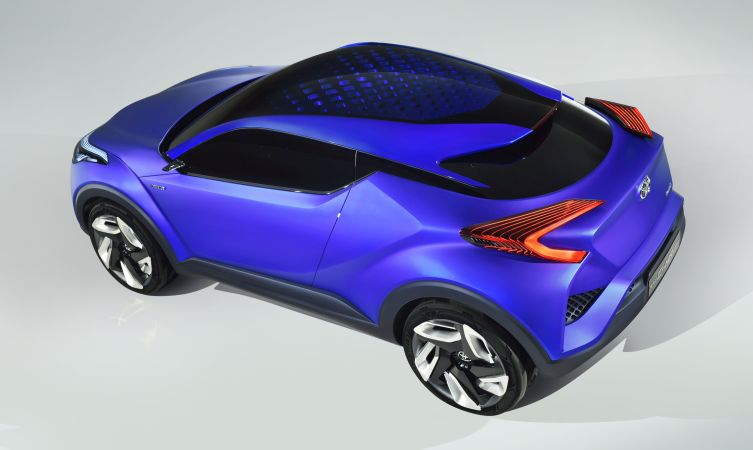 Back then we commented: "It is an innovative design study for a stylish, lightweight C-segment crossover that will stand out in an increasingly homogenous market. [Toyota C-HR] is the next physical expression of the promise Akio Toyoda made when he became Toyota president to build cars with stronger emotional qualities that will make their owners fall in love with driving again."
So dramatic was its appearance that many presumed the concept was merely that – with little chance of the precision-cut, faceted look coming to fruition.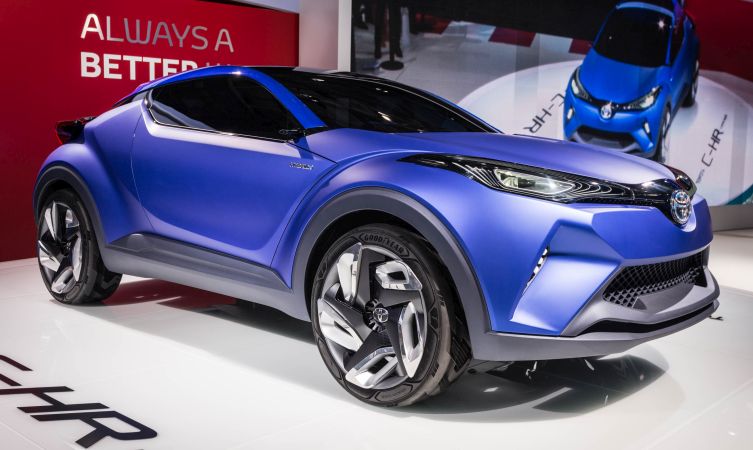 "It looks pretty concept car cool to us, but we fear the production crossover won't look much like this," predicted CAR magazine.
Top Gear magazine also weighed in: "There's plenty of bold stuff going on, and we're just praying Toyota has got the balls to let more of it see the showroom than just a sliver of new grille treatment."
Little did they know…
Toyota C-HR Concept: September 2015
Just under a year elapsed until the Toyota C-HR was seen in public again, this time at the 2015 Frankfurt motor show.
Although the name was identical, this extensively revised concept was much more than a new colour scheme; it had sprouted rear doors and was officially a study designed to gauge market reaction. Feedback was actively sought by the project team in order to deliver a full production version based on the recently announced TNGA (Toyota New Global Architecture) platform, which promised high levels of handling and vehicle control.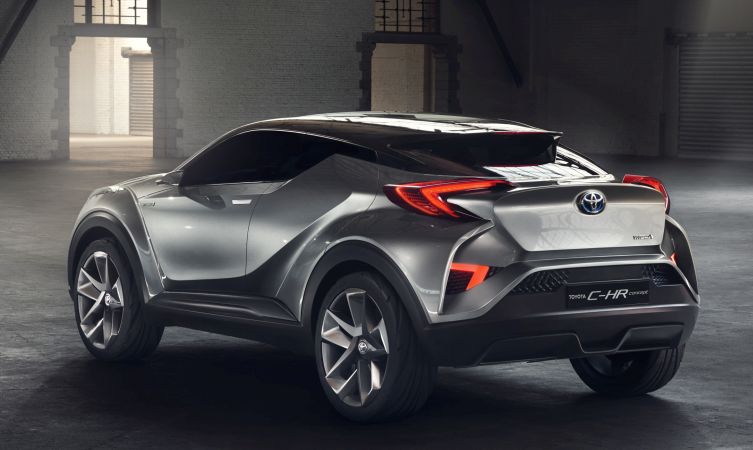 At the time, Top Gear spoke to chief engineer Hiro Koba, who didn't hold back on his vision for Toyota C-HR: "There are now so many compact crossovers. Toyota is late. So we need to be distinctive. Customers for these vehicles want a crossover for style. They want to show individuality."
This led the magazine to claim: "Toyota is loosening its tie and letting down its corporate hair."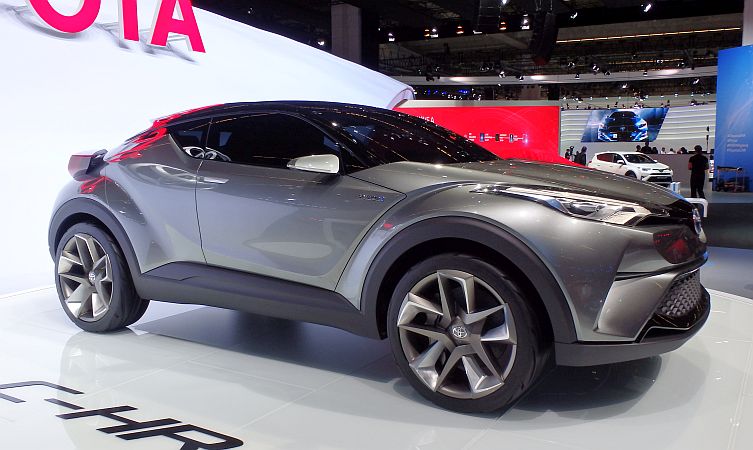 Auto Express also admitted: "Toyota's compact [Toyota] C-HR Concept looked far too dramatic to ever make the showroom with a Toyota badge on the front. Then Toyota confirmed it had concrete plans to build [it], and everyone gasped."
Excitement was mounting.
Toyota C-HR Nürburgring concept: January 2016
At the start of 2016 Toyota announced that a race version of Toyota C-HR would be one of a three-car challenge in the forthcoming 24 Hours of Nürburgring.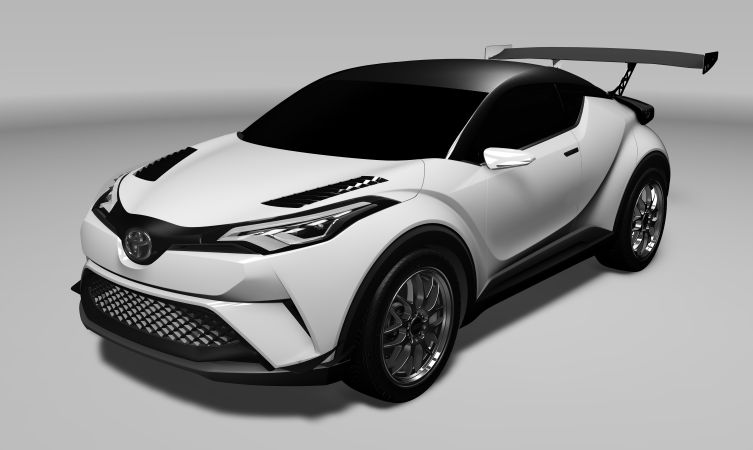 Although a digital rendering was the only visual released at this time, under the skin the car was close to the final production version. Historically, Toyota has made great use of its motorsport experience at the German circuit in the development of both its cars and its personnel.
Toyota C-HR production bases: February 2016
In February we saw Toyota announce its European production bases for the forthcoming Toyota C-HR.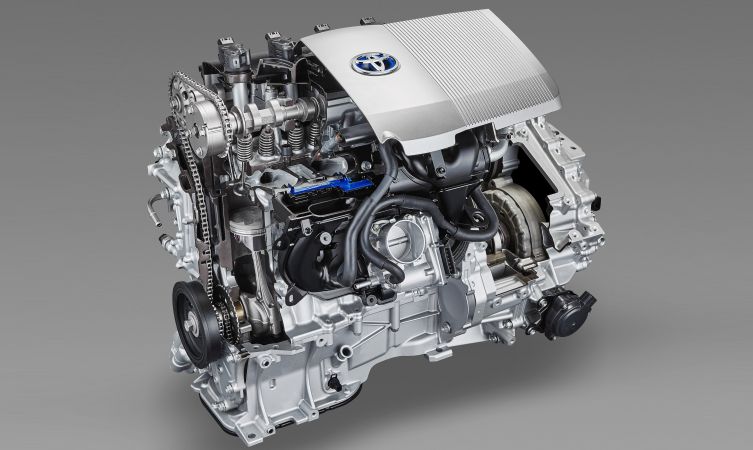 Following an investment of £7 million, hybrid engine production was given to Toyota's Deeside plant in North Wales, while it was arranged for final assembly of the vehicle to be at Toyota's factory in Turkey.
Toyota C-HR: March 2016
Having built anticipation for 18 months, Toyota delivered on its promise and finally revealed the production-ready Toyota C-HR at the 2016 Geneva motor show.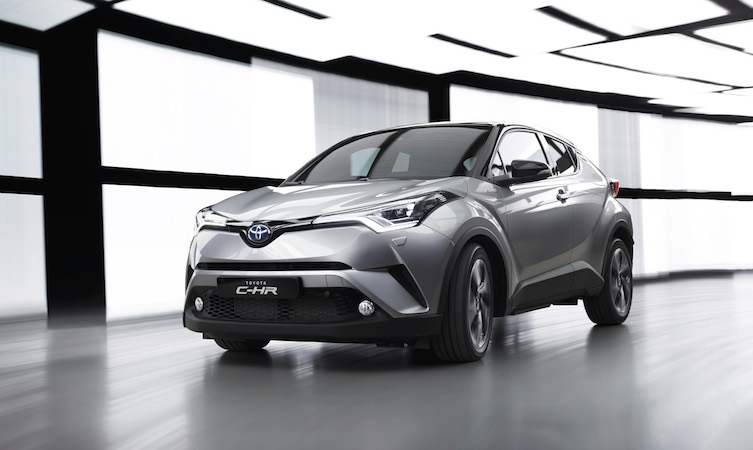 Remaining remarkable true to the features of the two preceding concept cars, the production Toyota C-HR retained its coupe-like lines, thereby ensuring that it would stand out within the Toyota range as well as the mid-size crossover market.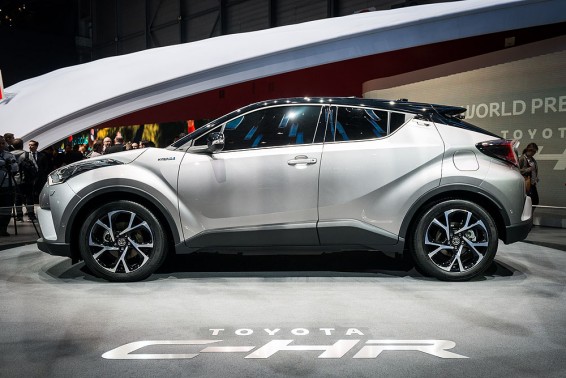 In that respect, the application of hybrid technology in Toyota C-HR would be a world-first in this market, offering a race-honed driving experience matched to a level of efficiency previously unseen in the segment.
Toyota C-HR line-off ceremony: 9 November 2016
Full production of the Toyota C-HR began on 9 November 2016 at the Toyota Motor Manufacturing Turkey plant and was commemorated with an official line-off ceremony.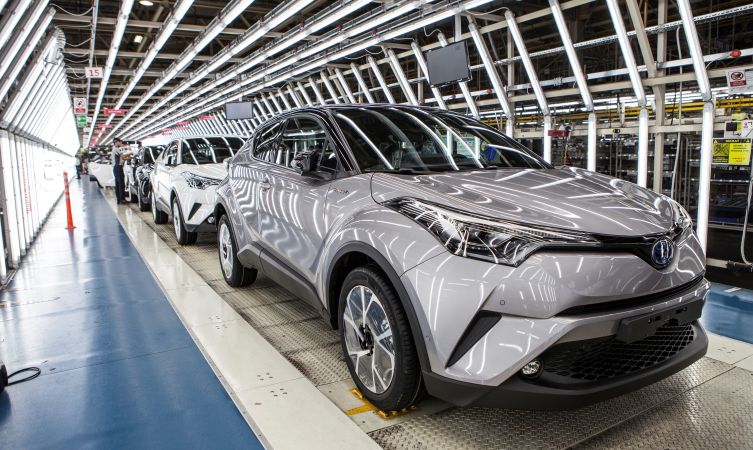 Approximately £312.5 million was invested in the Sakarya factory in preparation for this moment, while the workforce was increased by 2,000 to cope with predicted demand. As well as supplying the European market, the factory will develop export markets for Toyota C-HR in the USA, Canada, Taiwan, South Africa and Mauritius.
Discover more: Click here to configure your own new Toyota C-HR