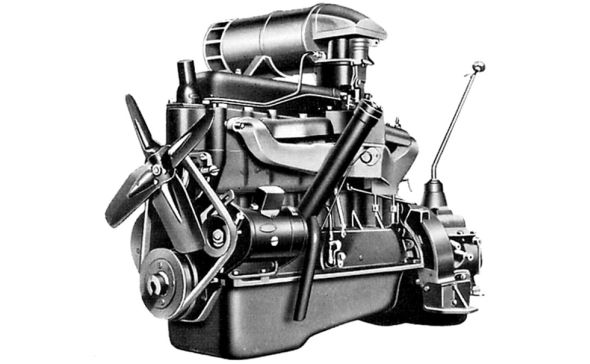 #ThrowbackThursday: 1934 Toyota Model A engine
Eighty years ago to this day, development of Toyota's first engine, a prototype 3.4-litre straight-six called the Model A, was completed and signed off for production.
Based on the design of a contemporary Chevrolet unit, Toyota manufactured its own cast parts such as the cylinder head, cylinder block and pistons, while employing off-the-shelf Chevrolet components for the crankshaft, camshaft, valves, plugs and electrical components.
Toyota had re-engineered the cylinder block's water jacket using inspiration from an efficient oil cooler design, while the cylinder head benefited from a redesigned swirl combustion chamber. These modifications allowed the Model A to outperform the Chevrolet engine, reaching an output of 65bhp at 3,000rpm.
Read more: Engine technology in new Toyota Aygo
Previously on #ThrowbackThursday: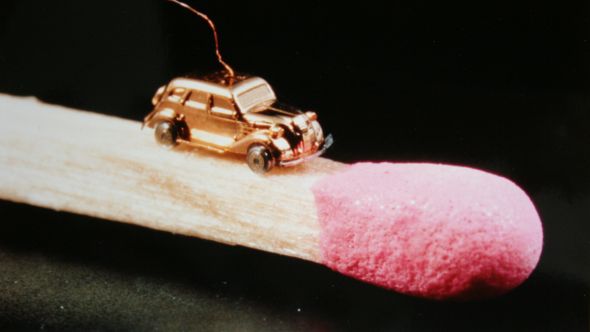 18th September: The World's Smallest Motorised Car
Toyota cars have set many records and instituted countless world-first technologies, but did you know that the world's smallest motorised car is also a Toyota?
Making the diminutive Toyota iQ look like a giant, this miniaturised version of the 1936 Toyota Model AA is approximately the size of a grain of rice, measuring just 4.785mm long, 1.730mm wide and 1.736mm tall.
Revealed in April 1997 to demonstrate the down-sizing potential of micro-machine technology, this tiny car contains a working magnetic-type motor – similar to that found in all Toyota hybrid vehicles – just 0.67mm in size and made up of five different parts. These parts are wrapped a thousand times with copper wire 18 microns thick (human hair is about 80 microns), and when supplied with 3V of AC the engine can run at 600rpm.
Thirteen separate types of functioning miniature components were made for this amazing little car, including the body, tyres, wheels, axle, bearings, headlights, rear lights, bumpers, step, number plate – even a Toyota emblem.
Read more: Benefits of Toyota's hybrid technology in small (but full-size) cars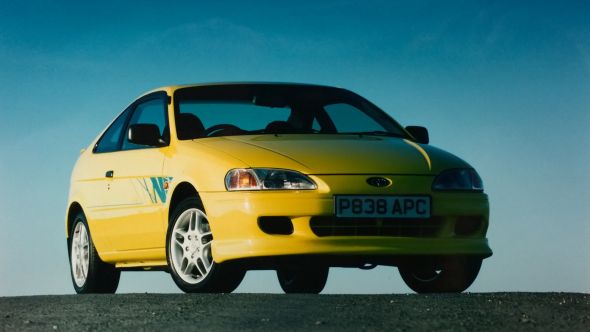 11th September: 1997 Toyota Paseo Galliano
Paseo Galliano… okay, it sounds a lot like an Italian footballer, but this was the name of a very limited run of Toyota Paseo coupes launched in May 1997.
Based on the already well-specified 1.5-litre Paseo Si, the Galliano edition could be immediately identified by its bright yellow paintwork and aquamarine decals on the doors. Look closer, however, and the car also offered a more aggressive, colour-coded chin spoiler, larger 7×15″ alloy wheels with low-profile tyres and… wait for it… a set of mud guards.
Only 50 Paseo Galliano editions were made available for the UK at a cost of just £131 more than the Paseo Si. According to the How Many Left website, only 22 examples are still licensed in the UK, which makes the car an extremely rare sight on the road.
Learn more: Which Toyota platform formed the foundation for the Paseo?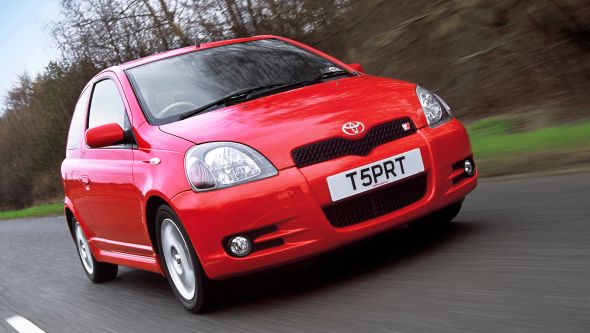 4th September: 2001 Toyota Yaris T Sport
April 2001 saw not only the arrival of this top-of-the-range Yaris derivative but the introduction of a new performance-tuned T Sport range that would later extend to the Celica (August 2001) and Corolla (January 2002).
With its 106bhp 1.5-litre engine, lowered and uprated suspension, stiffened bodyshell, and deeper bumper and side skirt treatment, the Yaris T Sport offered genuinely enhanced performance through intelligent engineering.
Although the car was never designed as an out-and-out hot hatch, its punchy acceleration from rest surprised a few more outwardly aggressive vehicles, while its mid-range clout – especially from 40-60mph in fourth gear (8.4 seconds) – was faster than any other comparable car.
Learn more: The philosophy of Toyota design