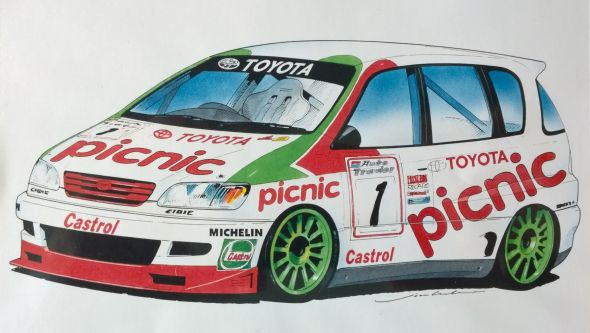 28th August: 1997 Toyota Picnic Race Car
Back in 1997 Toyota surprised the world by announcing its intention to return to touring car racing using the six-seater Picnic model rather than the saloons or hatchbacks used by all other manufacturers in the series.
The above visual of this 'fast food' version looked authentic enough in its Castrol-inspired livery but the press release date of 1 April – not to mention the Q-Cumber Racing development team from Sandwich, Kent – soon made people realise it was nothing more than an April Fool's joke.
Ironically, however,  the idea of a high-performance MPV never disappeared. A year later Toyota GB's technical centre unveiled a genuine, one-off concept that paired the practical Picnic body with the engine and drivetrain from a Celica GT-Four.
Read more: Versatility of the Toyota Verso
21st August: 1935 'Toyoda' logos
The earliest Toyota vehicles were developed in 1935 by the automobile department of the Toyoda Automatic Loom Works, a company named after its founding father, Sakichi Toyoda. The model names – Model AA car and Model G1 truck – were preceded by the brand name Toyoda.
The Toyoda trademark was registered in July 1935, soon after the company went into automobile manufacturing, and the tricolour logo was proudly displayed above the grille. But each vehicle also wore a mascot.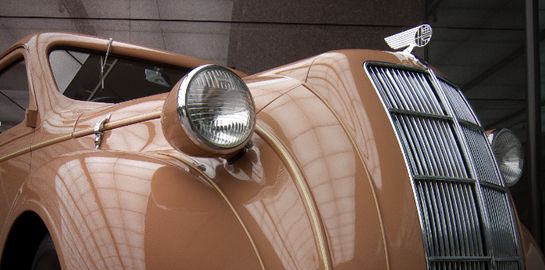 The Model G1 mascot (below middle) featured a golden sachihoko, an iconic symbol of Nagoya, prefectural capital of Aichi and home of the Toyoda family. This fabled sea creature was seen to be leaping over a circular motif containing stylised kanji characters for the name Toyoda. On the other hand, the Model AA mascot (below right) featured a wing motif designed to convey the idea of speed, integrated into a circle with a different stylised form of the kanji characters for Toyoda.

The official Toyoda trademark only lasted until April 1937, when a new trademark and new name for the automobile department was instituted. The reasons for this change will be revealed in a later #ThrowbackThursday post.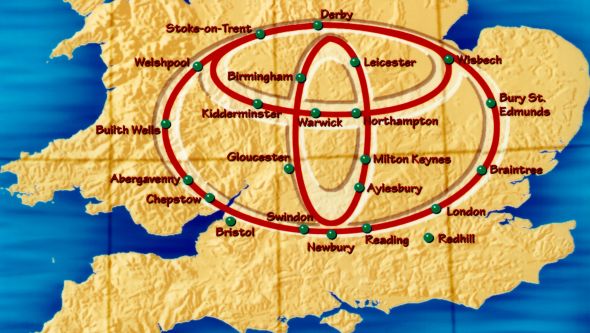 14th August: 2000 Toyota Prius Logo Drive
A few months prior to its official launch, Toyota took a fleet of brand new hybrid-powered Prius models on a 24-hour driving challenge that traced the shape of the Toyota logo around central England.
With the dual purpose of proving the everyday practicality of Prius and raising thousands of pounds for Macmillan Cancer Relief Fund, the light-hearted challenge was taken on by a dozen members of the Toyota Enthusiasts' Club. The group set off from the Toyota Motor Manufacturing UK factory in Burnaston, Derbyshire, and covered a total of 1,181 miles across a range of driving conditions from country lanes in mid-Wales to motorways and busy city roads.
All members of the team came away impressed with the new vehicle, commending it for its easy drivability and refinement levels. In fact, it sounded like they were among the first to experience the hybrid car's ability to make you fall in love with driving again.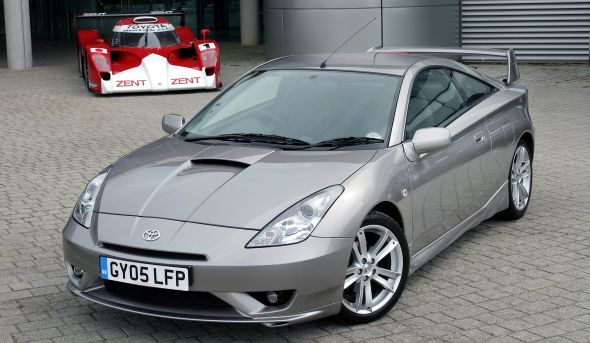 7th August: 2005 Toyota Celica GT
Almost ten years ago Toyota launched a new limited edition flagship version of the Celica coupe, reviving the evocative GT classification that was last seen in the mighty GT-One Le Mans racer in 1998.
The new Celica GT shared its 190bhp 1.8-litre VVTL-i powertrain with the existing Celica T Sport model. But it made a much more dramatic visual impact with lowered suspension and dedicated 17-inch alloy wheels, not to mention a full body kit comprising front air dam, side skirts and high-level rear spoiler. The model's unique nature carried on inside, too, where it was equipped with Alcantara upholstery, GT gear knob, and a six-disc CD autochanger.
Opportunities to see the Toyota GT-One are few and far between. Nevertheless, this photograph was made possible because the GT-One was one of four iconic vehicles from Toyota's motorsport heritage brought over for the 2005 Goodwood Festival of Speed.
Read more: History of the Toyota Celica
Read more: What iconic vehicles did Toyota bring to this year's Festival of Speed?