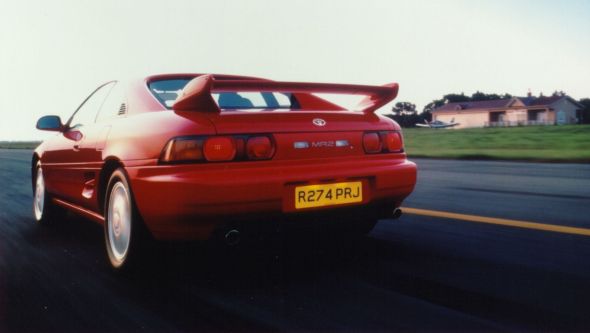 31st July: 1998 Toyota MR2
The 1998 Toyota MR2 seen here is frequently referred to by enthusiasts as a 'Revision 5' model, which is in reference to the specific period it was built in and the subtle changes applied for this final run of vehicles.
Among other areas, 'Revision 5' models can be immediately identified by their high-level adjustable rear spoiler and different style of five-spoke alloy wheels; while on the inside, red stitching on the leather steering wheel and gear knob matched new red instrumentation scales.
The UK line-up may not have included the ballistic Turbo model but as the second most important export market for the MR2 it is interesting to note how instrumental Britain was in the development of the car's capable, mid-engine chassis. Before the official Japanese launch in October 1989, two prototype MR2s had their suspension systems fine-tuned right here in the UK.
Learn more: History of the Toyota MR2
Read more: What is it like to drive a first-generation MR2?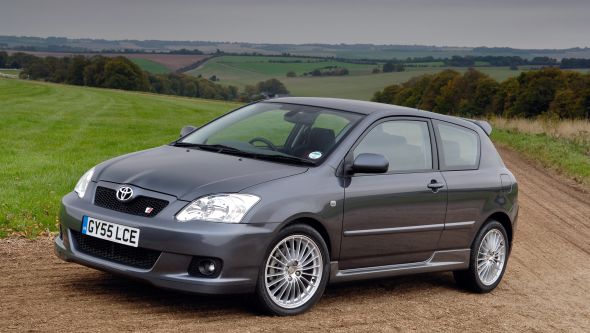 24th July: 2005 Toyota Corolla Compressor
As a last hurrah to Toyota's rapid Corolla T Sport model, the strictly limited Corolla Compressor was something very special indeed. Just 250 right-hand drive examples were made available from 1 November 2005, making it arguably the rarest Toyota model ever produced for the UK market.
Thanks to the addition of a supercharger, power from the car's 1.8-litre VVTL-i engine increased from 189 to 215bhp, while the diet of force-fed compressed air from idle gave it a healthy boost of torque, especially at lower engine speeds. Peak torque now appeared at 4,000rpm instead of 6,800rpm. These factors contributed to a 0-62mph acceleration time that was a significant 1.5 seconds faster than the T Sport, down to 6.9 seconds, and gave the car a 143mph top speed.
To cope with the extra power, the Corolla Compressor featured 15mm lowered sports suspension, unique 17-inch alloy wheels, and was dressed with a roof spoiler, deep rear air dam and twin-exit exhaust system.
Learn more: Is there a connection between Toyota Team Europe (TTE) and Toyota Racing Development (TRD)?
Read more: One owner's Toyota iQ 'Compressor'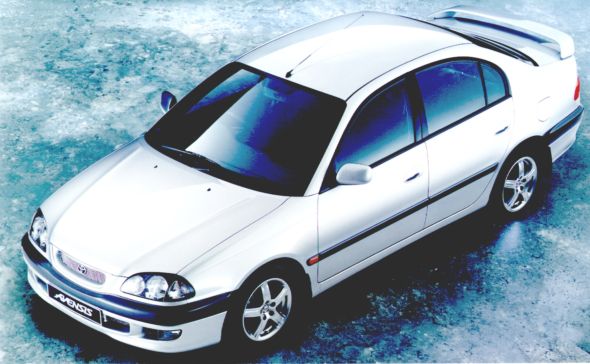 17th July: Toyota's D-4D common rail direct-injection turbo diesel engine
The 1999 Toyota Avensis SR (pictured) was the model that introduced Toyota's new state-of-the-art D-4D 'common rail' direct-injection turbo diesel engine to the UK passenger car market.
Instantly acclaimed as the most technically advanced diesel engine of its kind, the 2.0-litre unit consumed around 11 per cent less fuel than the outgoing engine and was among the first to comply with upcoming Euro 3 emissions legislation. The D-4D was also notable for being Toyota's first twin-cam 16-valve diesel engine.
Key to the engine's petrol-like refinement, performance, and 48mpg potential was its 'common rail' fuel injection technology, whereby high-pressure injectors were used to deploy precise fuel quantities directly into each combustion chamber instead of drawing a prepared air/fuel mixture from a secondary swirl chamber. This switch from indirect- to direct-injection reduced combustion noise, increased refinement, improved driveability and cleaned-up exhaust emissions.
Toyota's long diesel history includes these facts:
* Toyota made its first light-duty diesel engine in 1957
* Toyota pioneered the first production use of electronic fuel pump control in 1982
* Toyota introduced ceramic fibre reinforced pistons in 1982
* Toyota developed torsional-damper flywheels in 1984
* Toyota launched two-stage pilot injection in 1988
* Toyota's first direct-injection 16-valve diesel engine was launched in 1995
Learn more: What diesel engine options are available in the current generation Toyota Avensis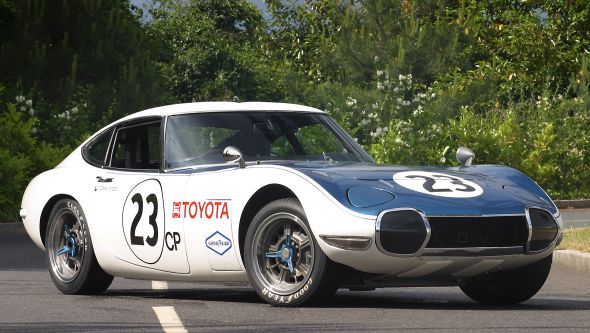 10th July: 1968 Shelby Toyota 2000GT
The iconic 2000GT was the car that launched Toyota's circuit racing history. It debuted at the 1966 Japanese Grand Prix and then a month later went on to achieve a one-two finish in the Suzuka 1000km race. Three further victories were claimed during the 1967 season.
But while race successes were racking up in Japan, Toyota realised that similar success was crucial overseas, especially in the United States. So Toyota approached racing legend Carroll Shelby, mastermind behind the AC Cobra and Ford Mustang, to prepare three 2000GTs (two to race and one spare) to SCCA specification ready for the 1968 season.
Shelby's modifications included fitting new low-profile tyres and uprated suspension to lower the ride height by around 60mm. He also increased the straight-six engine's displacement and fitted a new DOHC cylinder head to unleash around 200bhp, and improved the power-to-weight ratio by removing all unnecessary items from the interior.
Even though the Toyota delivered less power than its rival Porsche 911, it still recorded a number of race victories that season. A Porsche took the overall title that year but the 2000GTs finished the season in second and third place.
Read more: History of Toyota Racing Developments
Read more: Restoration of a Toyota 2000GT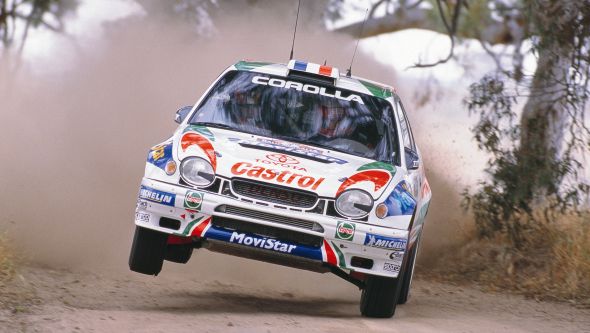 3rd July: 1999 Toyota Corolla WRC
We caught up with French rally driver Didier Auriol at the recent Goodwood Festival of Speed to ask him about his favourite Toyota rally car.
Was it the ST185 Celica GT-Four in which he won the 1994 world championship, his cruelly short stint in the ST205 Celica GT-Four, or the Corolla WRC he drove in the late Nineties?
"I got a good feeling from every one of the cars," he replied. "But the Corolla was definitely my baby. I helped develop it from the ground up and I was really pleased with how it turned out.
"In contrast to the ST185, the Corolla felt more compact and nimble and I could tell exactly where its front wheels were. I guess that because of my input in its development it was the car which most closely matched my driving style."
Read more: 20 years of the Celica GT-Four
See more from the Toyota archive here