Here at Toyota, we're on an endless quest to make things better – which is why we've created This Way, a brand new online owners' magazine that's full of ideas, solutions and better ways.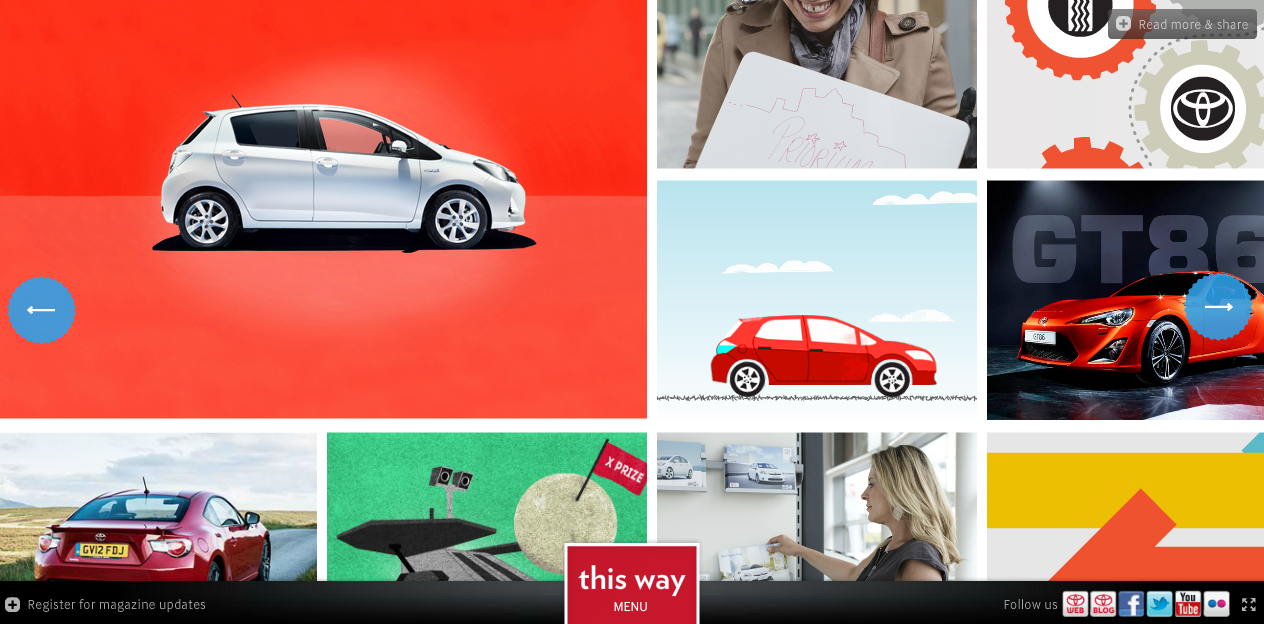 In this issue we take a look at the new Toyota Yaris Hybrid, and reveal how it helps find solutions to daily driving problems.
We also take the new GT86 sports coupe out to the roads of Snowdonia in Wales for a spin and also explore our Plural of Prius campaign!
If you are looking for some inspiration for things to do in the UK this summer then look no further! This edition of the magazine takes some of the best ideas from our recent "50 Better Ways to Spend Summer" competition where several lucky winners won a dream UK holiday.
It's all online right now – check it out at magazine.toyota.co.uk.