What Japanese Design icons automatically spring to mind? Perhaps the 1998 Sony Vaio Laptop. No wait…maybe the 1999 700 series Shinkansen Bullet Train?
With such a rich heritage of making beautiful objects it is a tough challenge to précis the cream of Japanese design. Fortunately those cultural arbiters at TIME magazine have done it for us by compiling a photo gallery of a number of Japan's most iconic designs since the 1950s.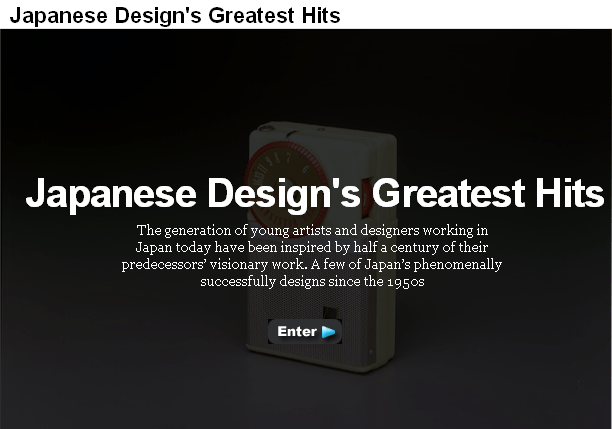 The entire list can serve as a set of case studies on the subject of innovation, but it also presents a fascinating narration of Japanese marketing and how their design philosophy has become interwoven within the fabric of modern living on a global scale.
The list, transcribed here:
1. The Sony TR-63 transistor radio, 1957
2. The Toyota Corolla, 1966
3. Hello Kitty, 1974
4. Sony's Walkman, (Soundabout), 1979
5. Nintendo Super-Mario Brothers, 1985
6. Issey Miyake, 1990's
7. Tadao Ando's pavilion at the World Expo in Seville, 1992
8. The Toyota Prius, 2001
9. Hayao Miyazake's Spirited Away film, 2001
10. Tatsuya Matsui's Palette, 2005
11. The Orochi (Serpentine inspired Car), Current
Anything missing? We were surprised to see the Bullet Train had missed out. Maybe as time passes it too will establish itself in the Japanese design classics' hall of fame.
It is with this legacy in mind that Toyota designers applied the J-Factor to the creation of iQ. J-Factor involves combining Japanese authenticity with engineering ingenuity. Time Magazine shows us that this has long been a quintessentially Japanese approach to design.