Toyota's independent BTCC teams hope they have stolen a march on their rivals in the UK's most popular race series thanks to early starts to their testing programmes. On Thursday both Frank Wrathall and his Dynojet Racing Avensis and Adam Morgan's Ciceley Racing Toyota gained valuable mileage at Rockingham on their second track visit of the week.
The Speedworks Motorsport crew are meanwhile fresh from action in Portugal, where their twin Toyotas were put through their paces in ideal conditions by Dave Newsham and Lea Wood.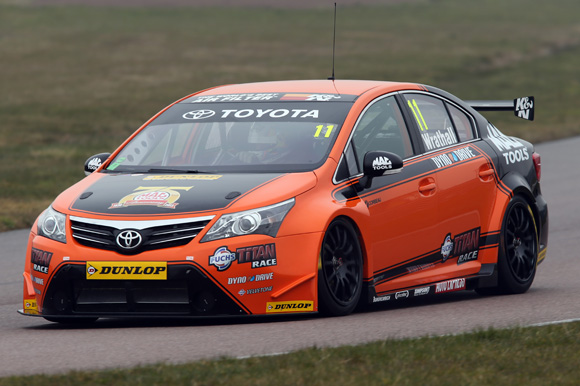 There are three weeks to go before the opening rounds of the Dunlop MSA British Touring Car Championship, and the testing restrictions put into place once the season has started mean that every pre-season testing opportunity is a bonus.
For Wrathall – who won the final round of the BTCC last year – pre-season testing is a new experience: "In 2011 and 2012 our car was not ready for the first races, and we fumbled our way through them with nothing to show for it," said Frank. "This season we were ready to go with the Toyota and it has made all the difference."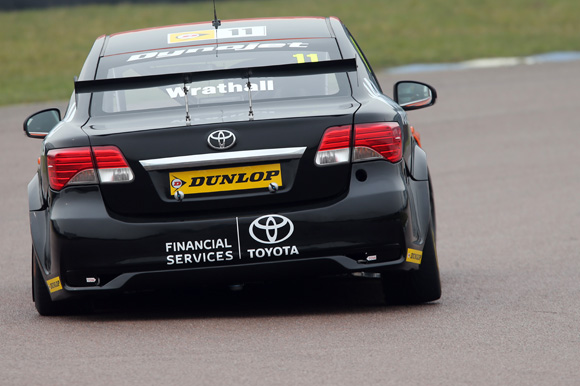 He completed a trouble-free 50 laps around Donington Park on Tuesday. "It was the first time the car has run since Brands Hatch," added Wrathall. "We've done a lot of work over the winter and it's always nice to get the first run out of the way; we had absolutely no problems. I was delighted with how it went. Right from the very first lap of the day the car felt good. It all went to plan.
"We came to Rockingham today hoping for dry weather and some meaningful running. It's a track where we had a couple of issues last year so we wanted to come and make some progress. That hasn't happened because the weather wasn't ideal, but there's nothing we can do about that. It was still useful to come and give the car another run and to bed some parts in. Any running that you get pre-season in a touring car is useful, so even though we might not have done many laps today they were all beneficial." Wrathall's revised Toyota made its debut in a fetching new orange and black livery.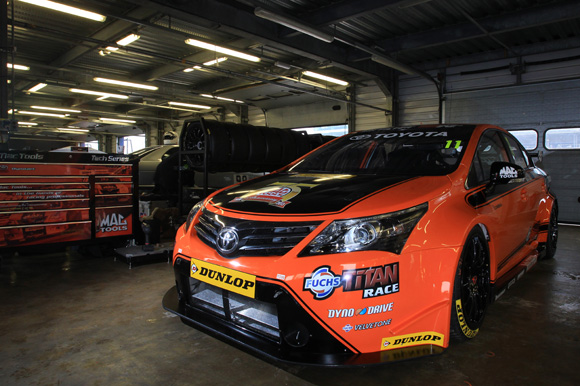 Adam Morgan, who has for the coming season switched to an Avensis prepared by his family team, Ciceley, was delighted to be in action once again: "We didn't have any major dramas and it was great to get back out on track, as I haven't been in a car since the final round last year."
Late last month, Speedworks Motorsport found a better way to start its pre-season testing, spending two days in the sun in Portugal with its brace of Toyotas. BTCC race winner Dave Newsham, the team's new signing for 2013, said: "It was great – the weather was perfect, sunny and bone dry without being too hot, and we worked our way through a lot of different settings and set-ups."
Newsham and Speedworks were joined in the Algarve by Lea Wood, who was enjoying his second test in the Avensis as he weighs his options for the coming season.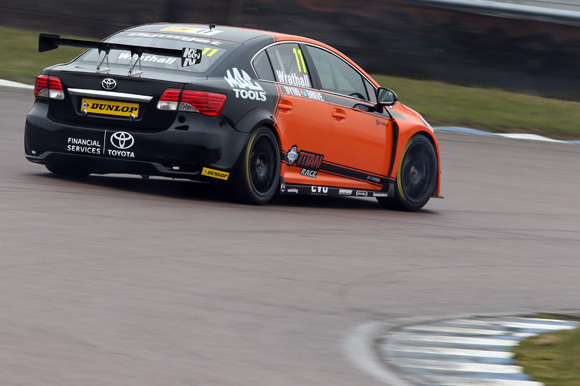 Next week the Toyota teams will divide their testing efforts, Ciceley and Speedworks planning to visit Brands Hatch – venue for the opening BTCC rounds on Easter Sunday, 31 March – while Dynojet heads north, to Croft circuit.